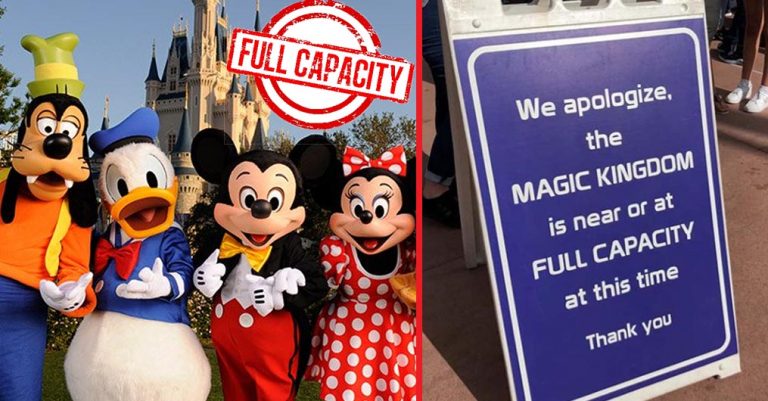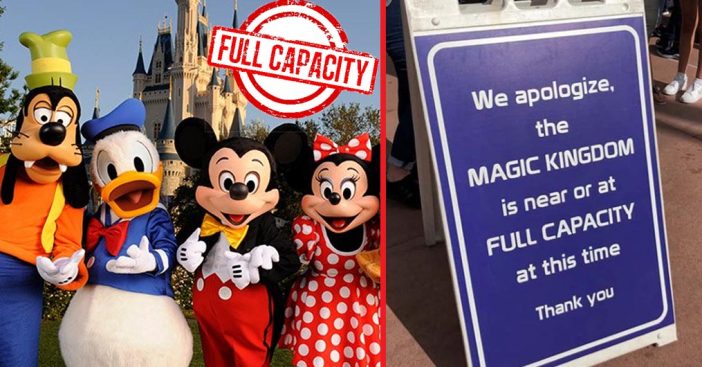 If you ever planned on traveling to Disney World the week of Christmas and New Year's, you might want to reconsider that choice. The week of Christmas is the time of year that Disney World has its most visitors.
This shouldn't come as too big of a surprise, seeing as children across the United States have off from school from Christmas Eve to around January 2nd. College students are off until after Martin Luther King Jr. Day, so the last week of December and the first week of January tend to be a time when people are traveling most. This happened to be the case recently at Disney World, as they had to shut the gates at Magic Kingdom.
At 11:30 in the morning on New Year's Eve (12/31/2018), officials for the park announced on Twitter that Magic Kingdom was no longer allowing visitors inside as they'd reached max capacity. Magic Kingdom is Walt Disney World's most popular park, as it has Cinderella's castle and other nostalgic Disney attractions. Photos from guests visiting Disney World showed just how crowded the park was on New Year's Eve.
View this post on Instagram
The park remained closed to new guests (those who'd already been inside at 11:30 were allowed to stay) until 5:30 PM. During that time, many rides inside of Magic Kingdom had 3-hour wait times, including Space Mountain and Big Thunder Mountain. Even in parks that did not close their gates, wait times were between two to three hours, in areas like Toy Story Land in Hollywood Studios. Due to Disney's new ticketing policy, this time of year is also more expensive to travel to the parks, as Disney charges more per ticket during peak times.
View this post on Instagram
According to the Undercover Tourist, these best times to travel to Disney World:
Jan. 8 – 12, Jan. 17 – 25
Jan. 29 – Feb. 15, Feb. 26 – March 1
The second half of August
Most days in September
Most weekdays in October
Weekdays in November (minus the week of Thanksgiving)
Weekdays in December (minus the week of Christmas and New Year's Eve)
View this post on Instagram
If you're planning a trip to Disney World, it is advised to check travel blogs prior to your trip for tips and advice. You should try to avoid the popular parks, like Magic Kingdom, on the weekends during popular travel times. Disney travelers also suggest getting to the park as soon as it opens (some parks have magic hours an hour before the park opens for select guests).
Recently, Forest Gump star Gary Sinise flew kids of fallen soldiers to Disney for a magical Christmas vacation Please SHARE this news with your friends and family on Facebook today!