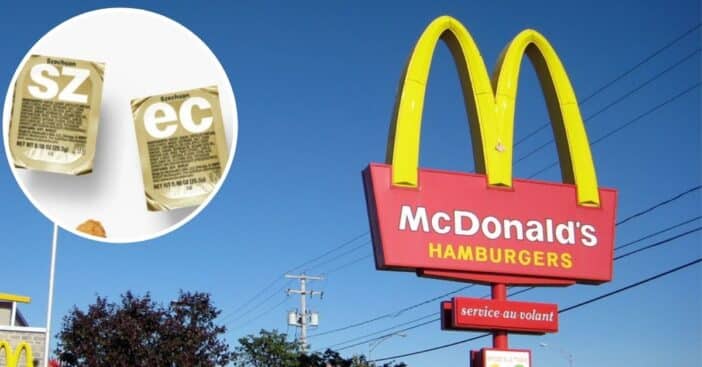 McDonald's most famous sauce in the history of McDonald's is officially making a comeback, according to EatThis.com. Yes, the chain is bringing back its super rare Szechuan sauce, which has only been available a handful of times during the last 24 years.
It will be making its way to menus starting March 31st and customers will be able to enjoy it once again while supplies last.
McDonald's rare Szechuan sauce is returning to menus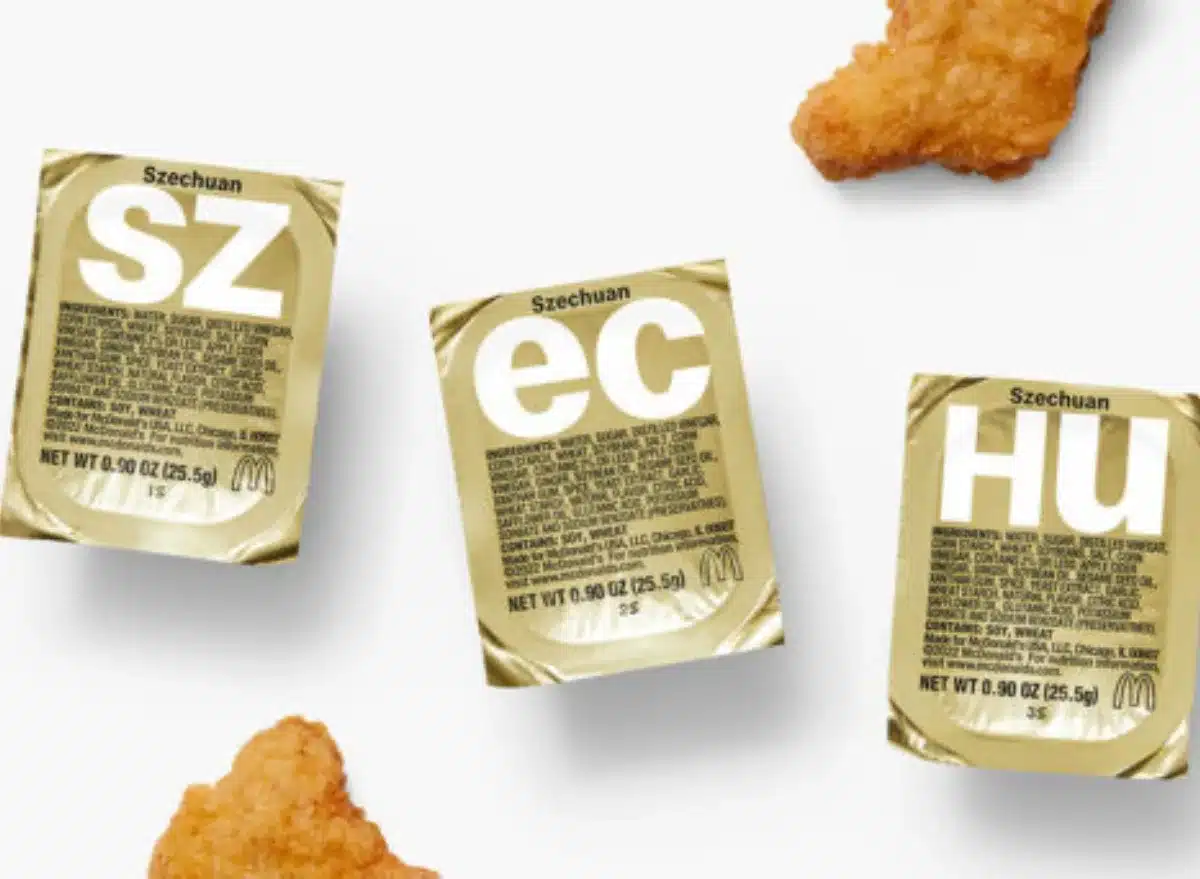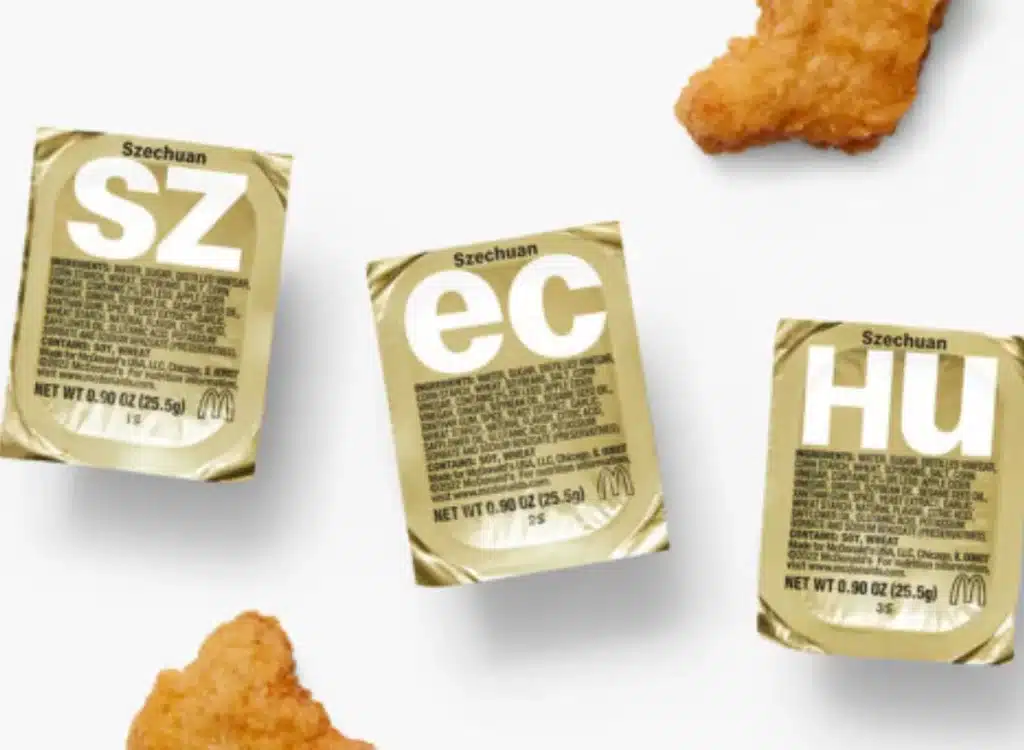 The famous sauce was first introduced to us in 1998, used as a tie-in product for Disney's cartoon character Mulan. As such, that has since caused a lot of controversy with racial stereotypes used in its promo ads. A protest campaign was started by a Chinese-American student at Cornell University, and despite getting the sauce removed, it has still garnered quite the cult following.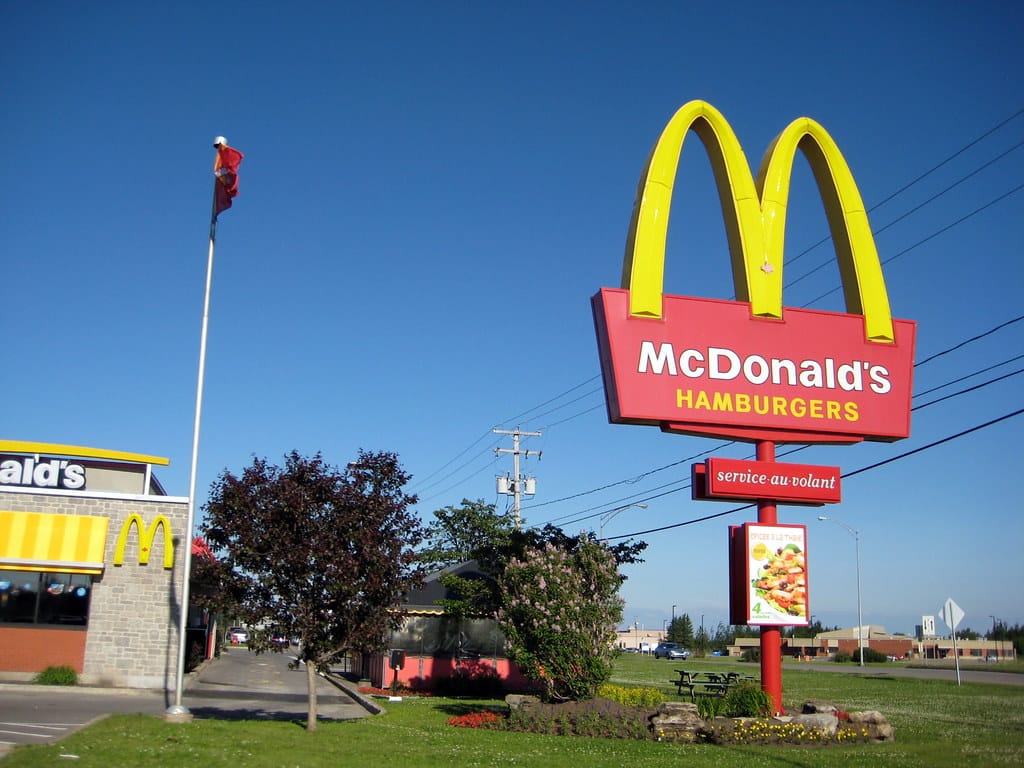 "Szechuan sauce tastes like if you took a classic suburban American Chinese restaurant's sweet-and-sour chicken and mixed it with some soy sauce and maybe a hint of sesame," says Business Insider's Kate Taylor back in 2018. "It's goopy, sweet, and very salty—and, in its own right, it's a pretty tasty option . . . You'll want to keep on dipping."
Why do people love this addictive sauce so much? Probably its combined flavors of soy, garlic, ginger, and mild vinegar. And customers are very happy that the sauce has made a comeback in recent years, first in 2017 prompted by a different cartoon this time, the Adult Swim cartoon classic, Rick and Morty. At the time, the sauce was only available for one day.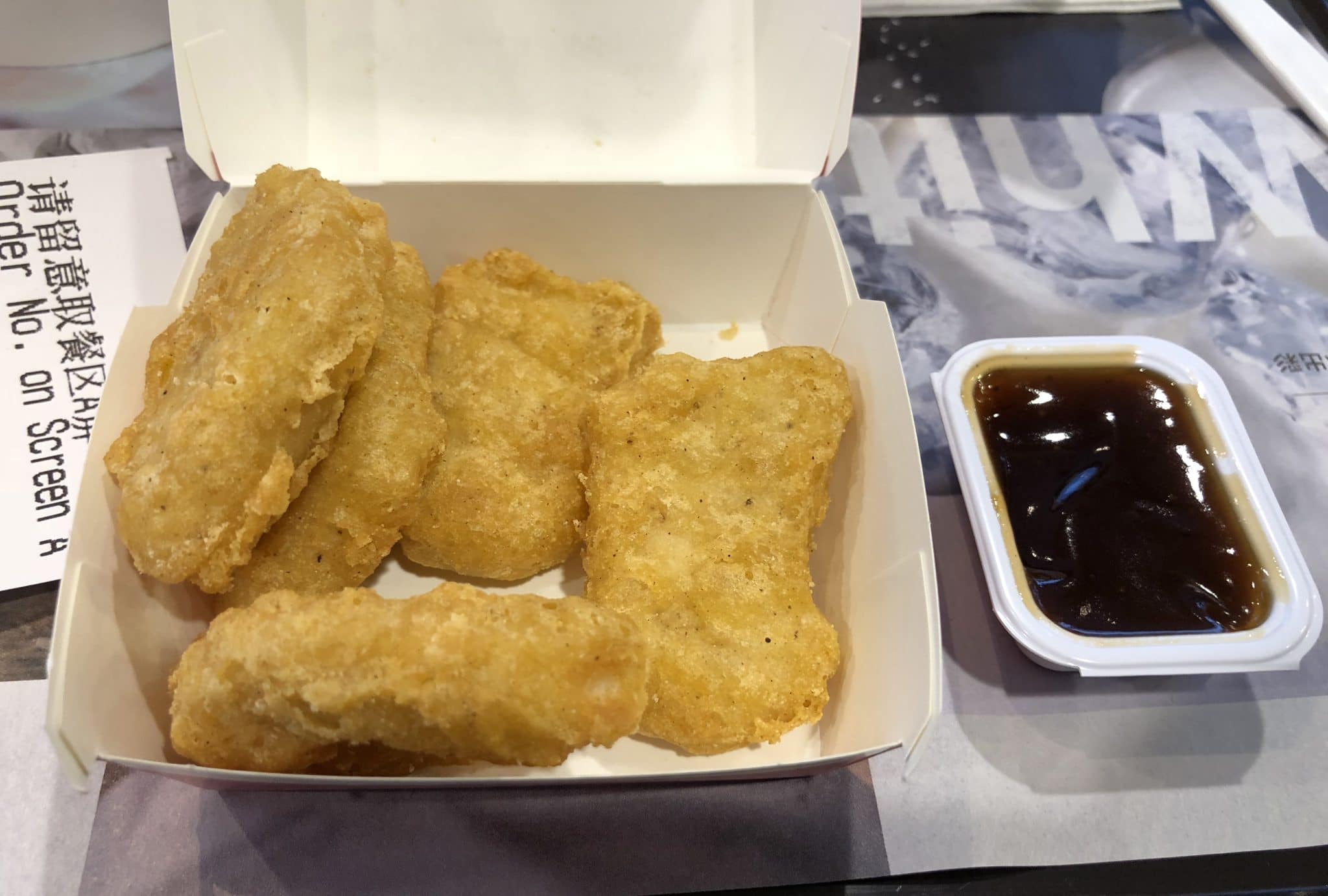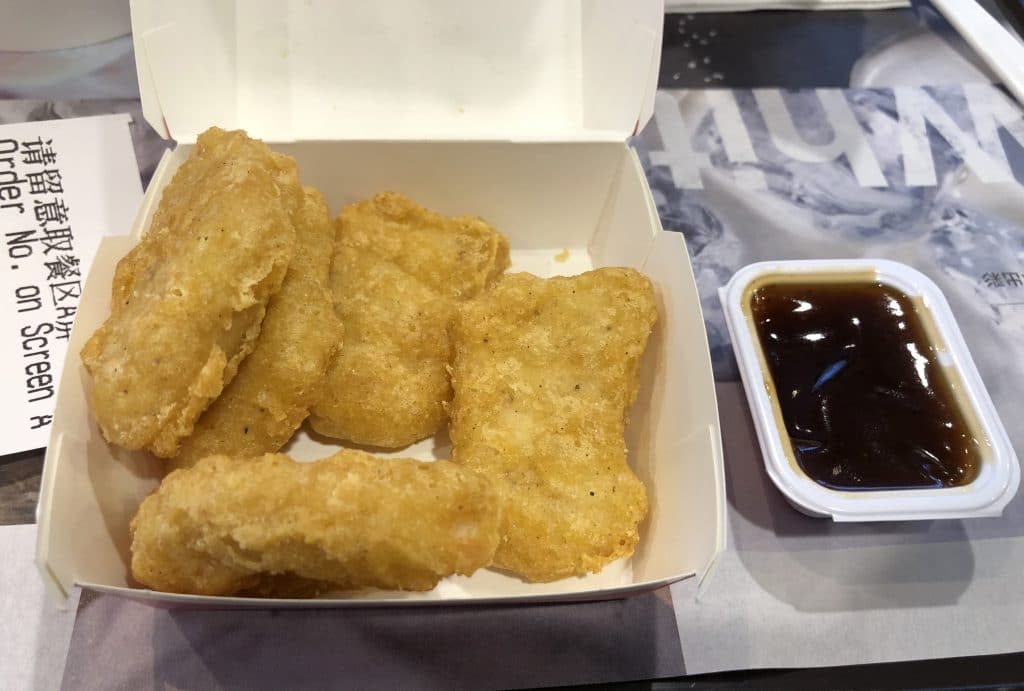 The second time was in 2018 when McDonald's released around 20 million packets of the sauce. So, the fact that McDonald's is releasing it once more is a huge deal to customers, considering it will be available to customers on the McDonald's app as a free dipping sauce option—or customers can purchase up to five packets a la carte.