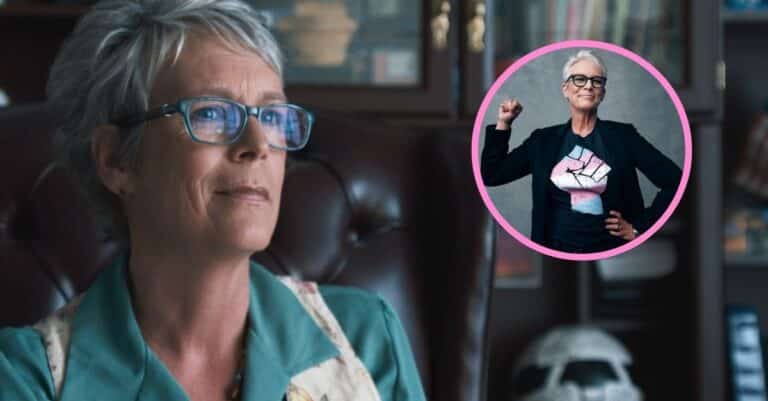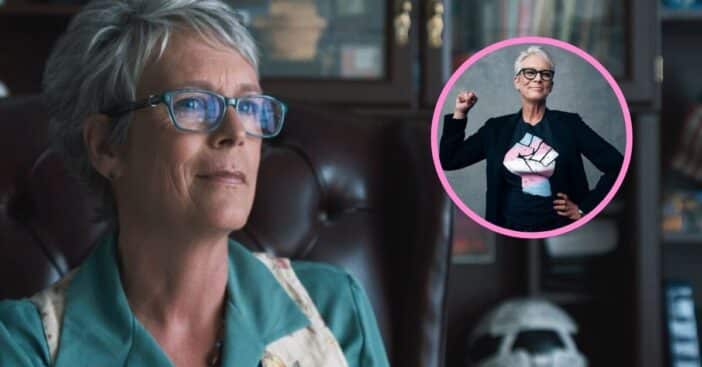 Three days ago marked the 26th birthday of Jamie Lee Curtis's daughter Ruby, who was born in 1996. To mark the occasion, Curtis shared a heartfelt post on Instagram on Sunday, in which she also expressed her pride to be the mother of a transgender daughter.
"Today is the birthday of my trans daughter," Curtis announced. "I am proud and grateful to be the parent of a trans child," and she offered support to all families in the trans communities. Her words are also partly a response to proposed legislation that would penalize parents "providing gender-affirming care." Curtis has in the past used her platform to discuss important topics, like the war in Ukraine and children's welfare.
Jamie Lee Curtis wishes daughter Ruby a happy birthday
View this post on Instagram
Curtis's post includes two pictures of herself wearing a T-shirt depicting a raised fist colored in stripes of blue, pink, and white, known as the trans pride flag. She is seen smiling, kicking her leg up, and raising her fist like the one on her shirt as she also writes, "As a proud parent of my trans daughter I VOW to use my freedom of speech and my right to vote to SUPPORT my child and all others wishing to express themselves because "This country was founded on freedom" and "Freedom of expression includes gender expression!"
Ruby is not usually seen in the public eye, but reportedly her permission was important to Curtis discussing her gender identity in public after she came out. Ruby called the experience of coming out to Curtis and dad Christopher Guest "intimidating," though she was not worried because "They had been so accepting of me my entire life."
Jamie Lee Curtis supports Ruby
"It's speaking a new language," shared Curtis of her experience supporting Ruby. "It's learning new terminology and words. I am new at it. I am not someone who is pretending to know much about it. And I'm going to blow it, I'm going to make mistakes. I would like to try to avoid making big mistakes."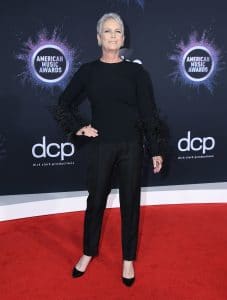 Remembering to use Ruby's name was "the challenge" at first, "Then the pronoun. My husband and I still slip occasionally." In response to these mistakes, Ruby says she does not harbor anger for them, but has stepped out of her preferred comfort zone of privacy and living a private life to share her experiences with the world. "No one knows anything about me, and I've tried my best until now to keep it that way. But I'm happy to talk about my experiences now. Is it helpful to come out? Yeah. Like, people will still remember me for who I was, but I haven't changed that. They finally get to see who I've always been, you know, inside, but now I finally get to show it on the outside. But me coming out has nothing to do with my mom being famous. I've tried to stay out of the spotlight for many years, or at least done my best to. I'm happy to be more visible if it helps others," Ruby explained.
Curtis shared a similar sentiment, charging full steam ahead using her platform and feeling "if one person reads this, sees a picture of Ruby and me and says, 'I feel free to say this is who I am,' then it's worth it."