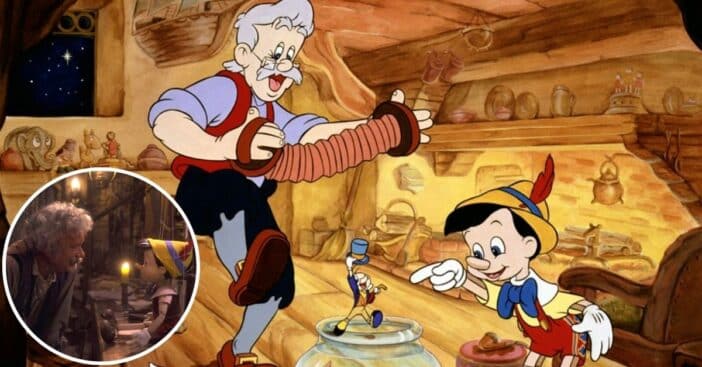 We are officially getting a first look at Tom Hanks as Geppetto in the Disney+ live-action version of Pinocchio, set to hit the streaming service this September. The rest of the cast will feature Benjamin Evan Ainsworth as Pinocchio and Joseph Gordon-Levitt as Pinocchio's guide Jiminy Cricket.
Also Oscar nominee Cynthia Erivo as the Blue Fairy, Keegan-Michael Key as "Honest" John, Oscar nominee Lorraine Bracco as new character, Sofia the Seagull, and Luke Evans as The Coachman.
Tom Hanks makes Geppetto (and Pinocchio) come alive in new Disney+ live-action remake
This Disney+ adaption of the classic film is just one of two set to release this year, the other being a stop-motion animated take from directors Guillermo del Toro and Mark Gustafson, coming in December. Both are takes from the original novel The Adventures of Pinocchio by Italian author Carlo Collodi, first published in serial form in the Giornale per I bambini in 1881. Then came a number of different TV projects and films, including the classic 1940 film we all know and love.
The version that Hanks will be seen in comes from director Robert Zemeckis, alongside producers Derek Hogue, Andrew Miano, and Paul Weitz. Executive producers include Jackie Levine, Jack Rapke, Alexandra Derbyshire, and Jeremy Johns.
Aside from Pinocchio, Hanks has also been working on the newest Elvis Presley biopic coming from Baz Luhrmann, also starring Austin Butler as Elvis. Hanks will be portraying the role of Presley's long-time and controversial manager, Colonel Tom Parker.