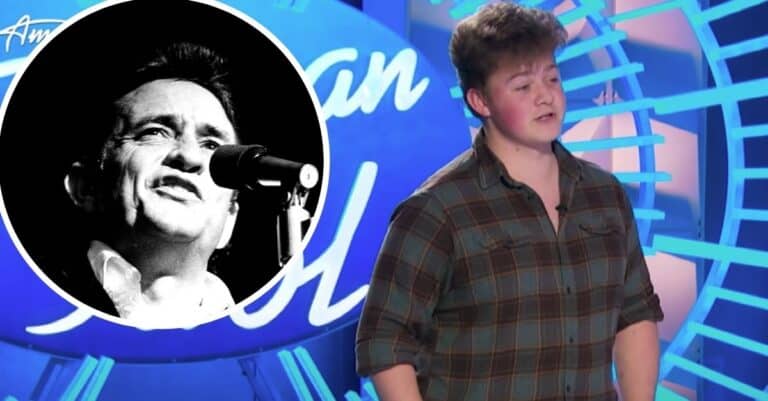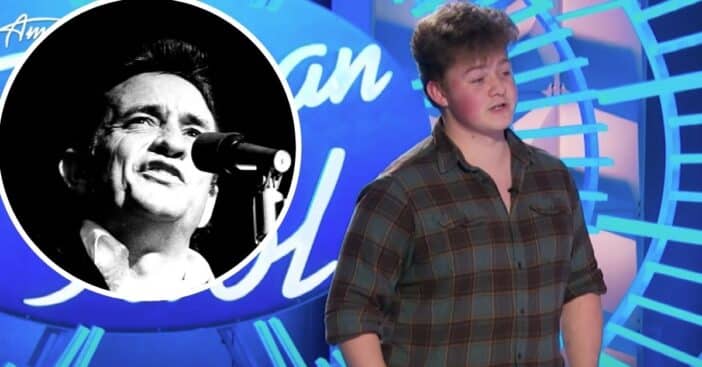 20-year-old college kid Luke Taylor recently auditioned for American Idol by singing "Ring of Fire" by Johnny Cash, and let's just say, the late singer would be so proud. Even as he stepped onto the property to be interviewed by Ryan Seacrest before the audition, Seacrest was visibly shocked at how deep Taylor's voice was.
And the shocked reactions didn't stop as he stepped into the audition room before singers Katy Perry, Luke Bryan, and Lionel Richie. As such, they couldn't wait to hear him tackle the hit song "Ring of Fire" by the late outlaw country icon Johnny Cash.
Is Luke Taylor the next Johnny Cash after his 'American Idol' audition?
However, before he sang, the judges couldn't help but notice that Taylor's voice sounds exactly like James Earl Jones and could easily become the new voice behind movie trailers. Ya know, the ones that start off with: "In a world…" and, as such, they made up a fake movie trailer for judge Luke Bryan and it was pretty hilarious. Probably offset some nerves on Taylor's part.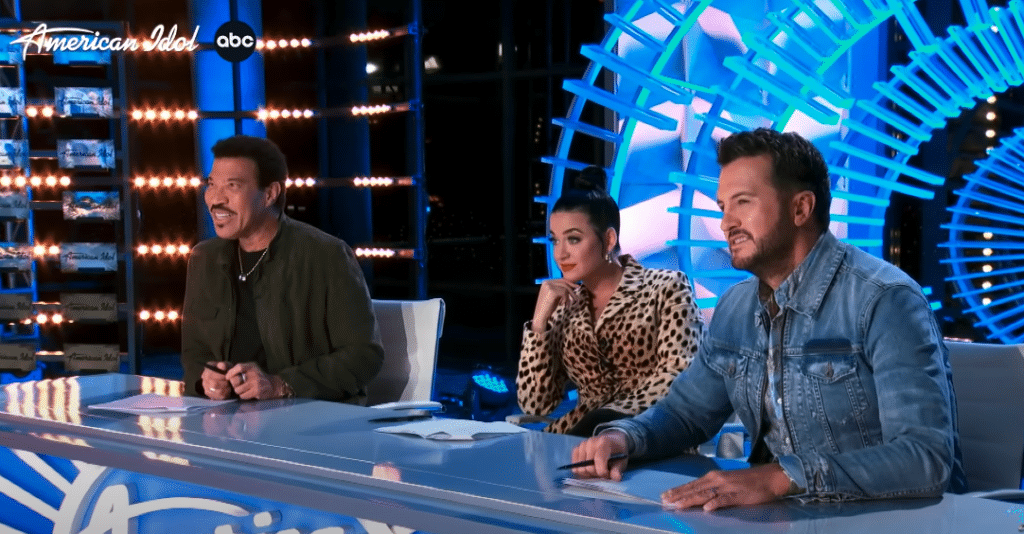 While all judges absolutely loved Taylor's voice and its uniqueness, Katy Perry expressed how it could be an issue in terms of competing on American Idol due to only having "one voice" and not a wide range. Richie agreed, but still voted 'yes' on Taylor, and it was a resounding 'yes' from Bryan as well. Perry was the only judge to vote 'no,' but since he got two 'yes's, he was going to Hollywood!
Before the voting round, however, they wanted to hear Taylor do his best rendition of "Frosty the Snowman," comparing his voice to Burl Ives. And he certainly killed that as well.
Check out the full performance of "Ring of Fire" below and get ready for your jaw to drop: