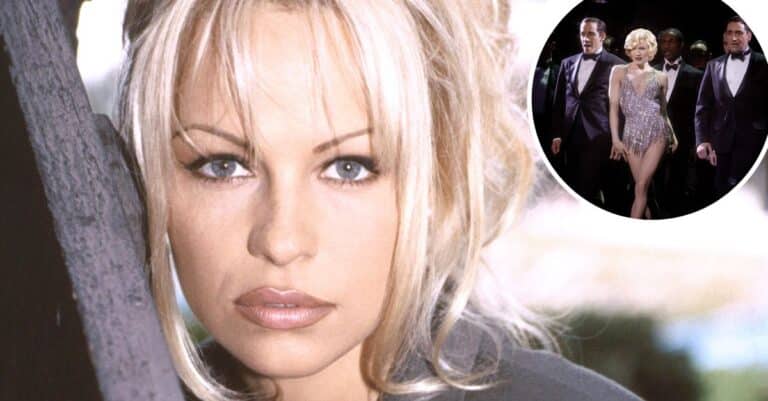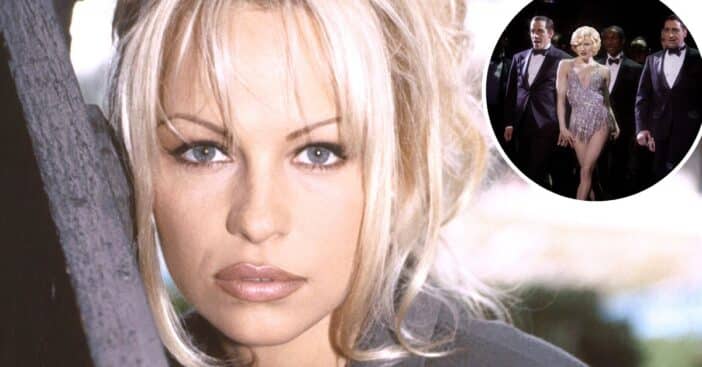 It has been confirmed that actress Pamela Anderson is coming to Broadway! She will play Roxie Hart in the popular Broadway musical Chicago from April 12-June 5 at the Ambassador Theatre. Pamela opened up about getting the role and how she is excited to show a new side of herself.
She said, "From 'Baywatch' to Broadway. I am inspired by the unexpected. This is it, and I will not hold back anymore. I am letting go. I am ready to see what I'm capable of. For 'Chicago,' I'll be putting all my cards on the table. I am doubling down – on me."
Pamela Anderson set to play Roxie Hart in Broadway musical 'Chicago'
Chicago is set in the 1920s and follows housewife and dancer, Roxie Hart. In order to escape a murder sentence after she kills her lover, she hires the slickest criminal lawyer to help her. Some of the hit songs from the musical are "All That Jazz" and "Cell Block Tango."
Producer Barry Weissler also shared a statement on their decision to cast Pamela. He said, "Pam is a very moral person, extremely moral. She cares about animals. She cares about the planet. She cares about people. The difference between her as Pam and Roxie is Roxie doesn't care about anyone but herself, and she doesn't give a damn about the outside world as long as she can be famous. So Pam comes with totally opposite attributes in life, but she fits because of her celebrity, what she's gone through in life."
Pamela is best known for her roles on Baywatch and Home Improvement. She has also been in the headlines for her many relationships, including her famed marriage to rocker Tommy Lee. Their relationship has been turned into a miniseries on Hulu called Pam & Tommy.
Are you excited to see Pamela play Roxie Hart in Chicago?