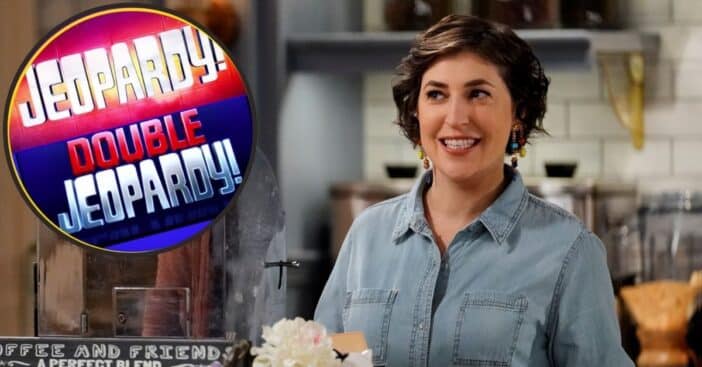 Jeopardy! fans are outraged after Mayim Bialik made a change to the game show. Ken Jennings, who had also been co-hosting the show alongside Bialik, signed off for a bit, leaving Bialik in charge. As a result, she's coined the name "Single Jeopardy" now, and fans are just annoyed by it.
"That brings us to the end of a very back-and-forth Single Jeopardy! round. Double Jeopardy! is up after this," she said after leading contestants through the first half of the game before cutting to a commercial break.
Fans are super annoyed at Mayim Bialik calling the first Jeopardy! round "Single Jeopardy"
View this post on Instagram
Bialik actually just added the word 'single' to create the phrase "Single Jeopardy." Fans know that players kick off the competition by answering a total of 30 clues in six categories, and when the board is cleared, it means that the first part of the show is over and contestants move on to Double Jeopardy. The show concludes with one Final Jeopardy round.
It's technically true and valid that the first phase of the game is "Single Jeopardy," but it normally isn't called that. And, as a result, fans of the show were really ticked off at Bialik's modification to the game, even if it was just a slight name change.
"There's no reason hearing Mayim say 'Single Jeopardy' should annoy me as much as it does but it makes me irrationally annoyed," someone wrote online. Another said, "It's been driving me nuts! She didn't do that in the past, did she? Single Jeopardy is NOT a thing!"
Another fan of the show defended Bialik, saying, "I love Mayim and haven't even noticed that she says 'Single Jeopardy.' I agree that there is no reason why this should annoy you at all, let alone annoy you a lot. Perhaps you need a new hobby?"
View this post on Instagram
As of right now, it's not clear if Bialik made up the term herself and started saying it, or if the show's producers wanted her to. Either way, only time will tell if she continues to use the phrase that is making some people so upset.