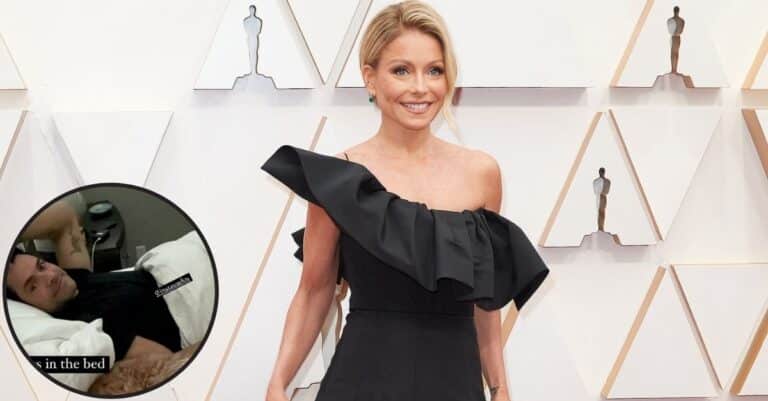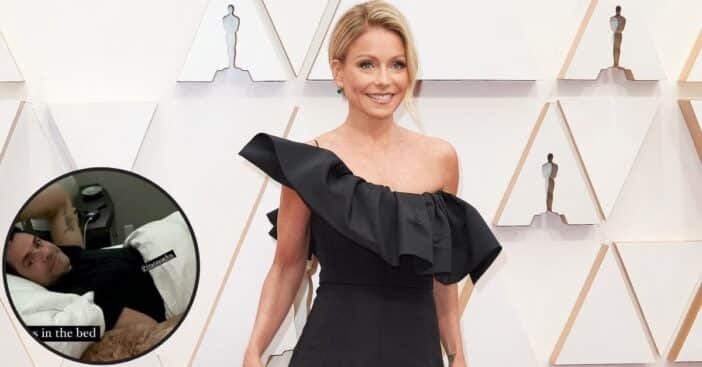 Kelly Ripa shared an intimate photo of her bedroom alongside husband Mark Consuelos. The photo showed the two cozied up in bed along with their two dogs who joined them. "Dogs in the bed," she captioned the photo that was shared to her Instagram story at the time.
Ripa's dogs, Lena and Chewie, are often shared on Instagram especially since her kids—Michael, Lola, and Joaquin—have made their famous parents empty nesters.
Kelly Ripa shares intimate bedroom time photo with husband Mark Consuelos… and the pups
Since their youngest, Joaquin, moved out, the couple relocated to be closer to him as he attends the University of Michigan as part of the wrestling program there. Ripa has been open about sharing what their new space looks like, which includes a chic lounge space and, of course, the cozy bedroom area.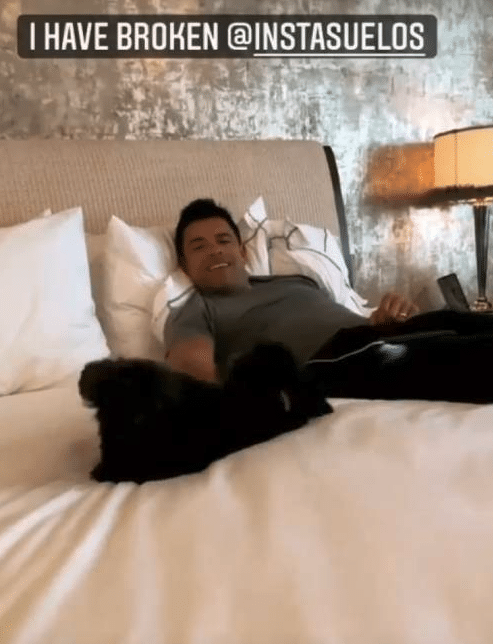 It looks like the pups are getting used to the new location as well. Ripa recently shared a snap of her doing yoga with her pooches, captioning the photo "Downward dog day," referencing the yoga post "downward dog." The dogs are seen laying down on her yoga mat, undoubtedly getting in the middle of her yoga time!
View this post on Instagram