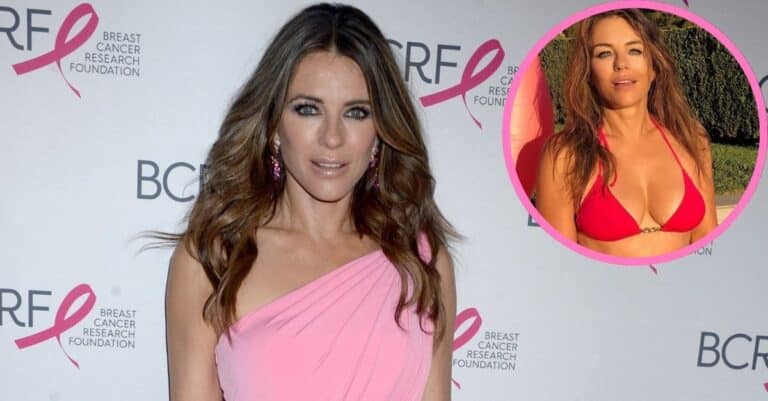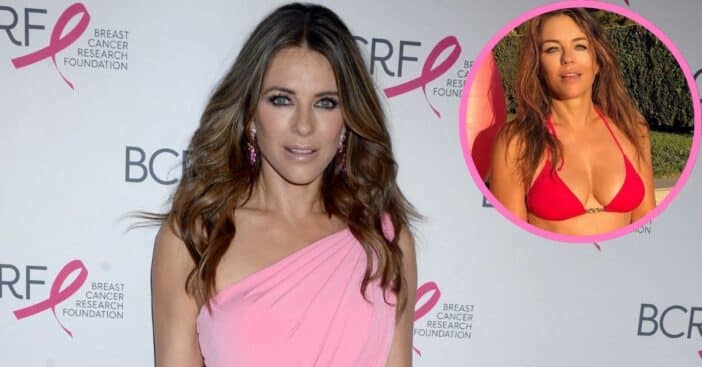 Elizabeth Hurley is not letting the winter season keep her from showing off more bathing suits, the latest of which includes a chain-link red bikini perfect for poolside relaxation. Hurley, 56, is keeping up the trend of sharing swimsuit selfies to her social media platform, and her latest post is as fiery as ever.
Hurley might just have a simple trick to posting summery photos like this even as a chill sets into much of the world. Simply, it could be a throwback photo, shared while she is somewhere else enjoying the latest season of Ozark, created by Jason Bateman of Silver Spoons fame. Hurley herself suggests as much in the caption to her photo, which went live on Instagram two days ago.
Elizabeth Hurley rocks red bikini with a glitzy chain in new poolside photo
View this post on Instagram
Earlier this week, Hurley shared a photo of herself relaxing by a pool beside a pink flamingo floaty. The model and businesswoman is seen regarding the camera with her hair in loose beach waves as she wears a red bikini that might be a deep hot pink in the golden light of sunset.
"Yes, I could be in a swimming pool with a pink flamingo," she captioned her post. "Or I could be snuggled up with my doggies in Blighty, eating a Terry's chocolate orange and about to watch the final season of Ozark….. you decide." This raises the question: which is it that she's doing, exactly?
A healthy day done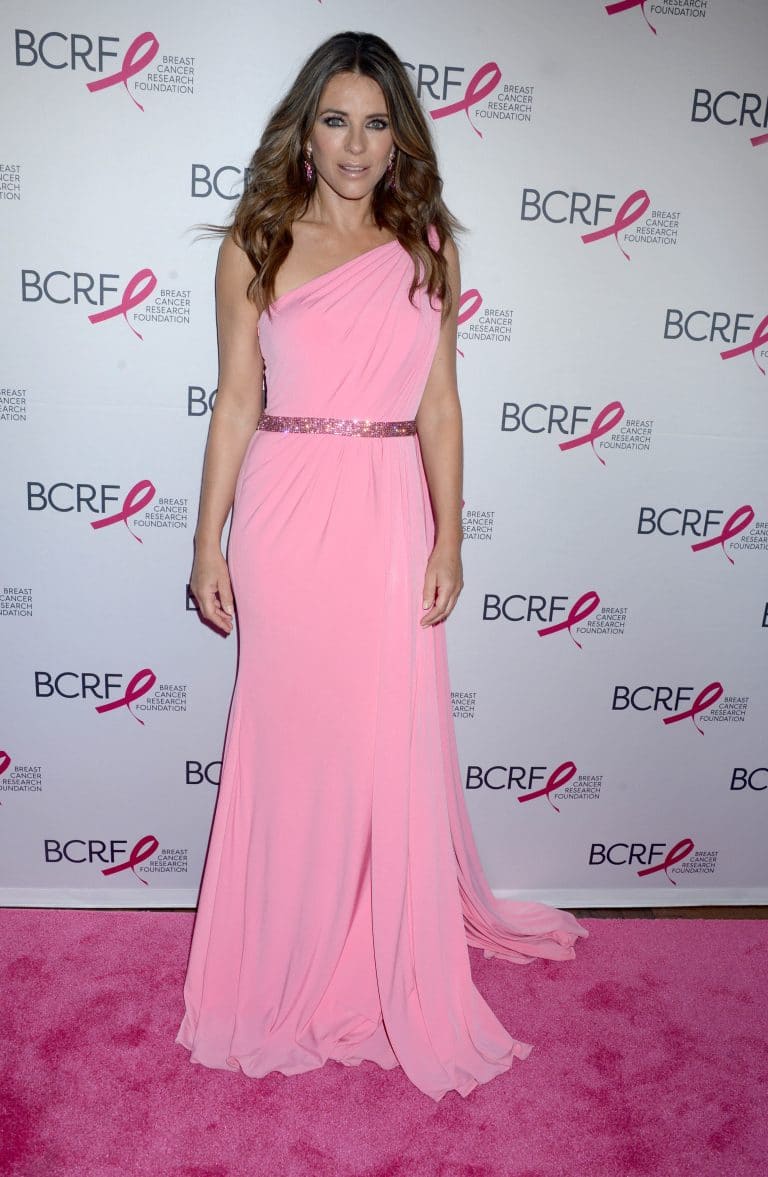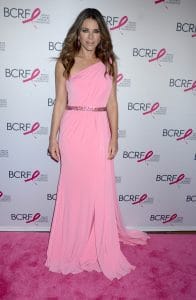 The red bikini picture could very well be a throwback photo, shared while Hurley was actually in a climate more conducive to snuggling with dogs and binging Netflix shows. Season four of Ozark is made up of 14 episodes released in two batches of seven; the first half of the finale is up on the streaming service. It's been reported that filming for the final season is done and fans are just waiting for a release date for part two.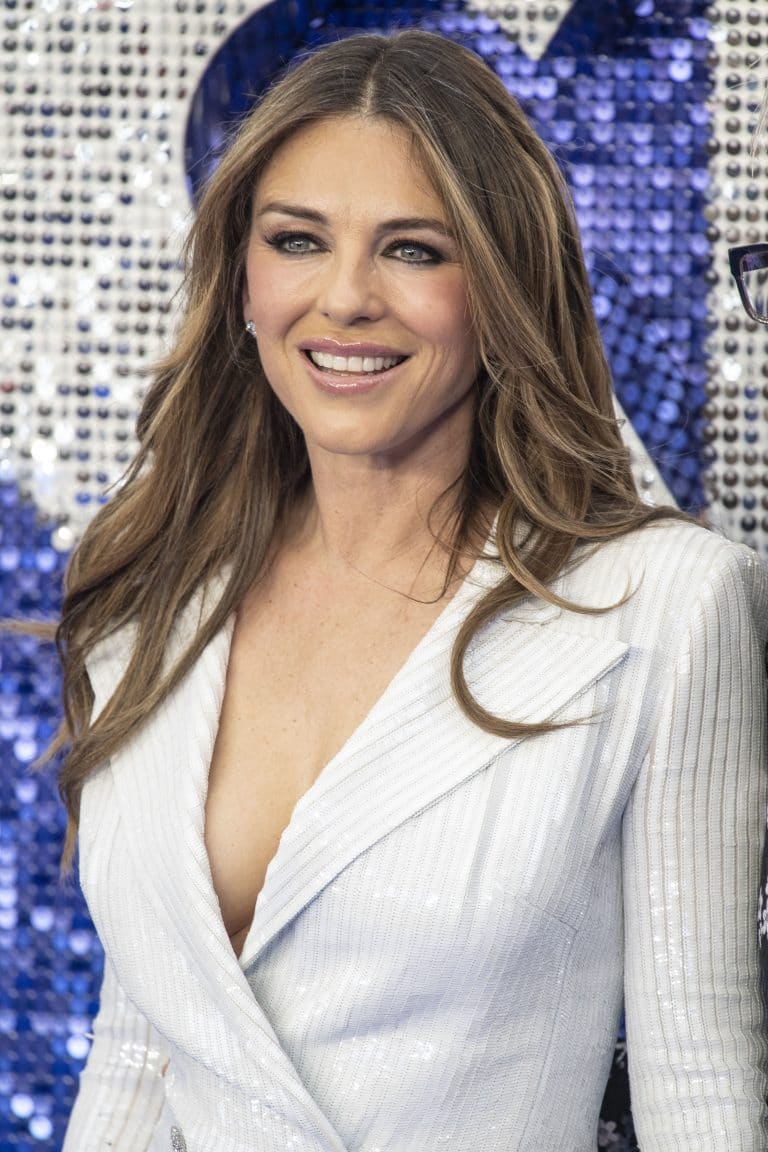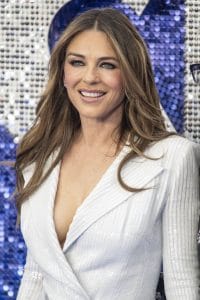 It's not all been R&R for Hurley, though she is set on making that a healthy part of maintaining her figure. However, Hurley apparently sprained her ankle while filming Christmas in the Caribbean, an injury that put her in a cast. So, it feels all the more likely she is still enjoying some quality rest time with shows as she heals. Just two weeks ago, she reported she was "still on crutches and lying on the sofa, eating chocolates and feeling sorry for myself."
View this post on Instagram