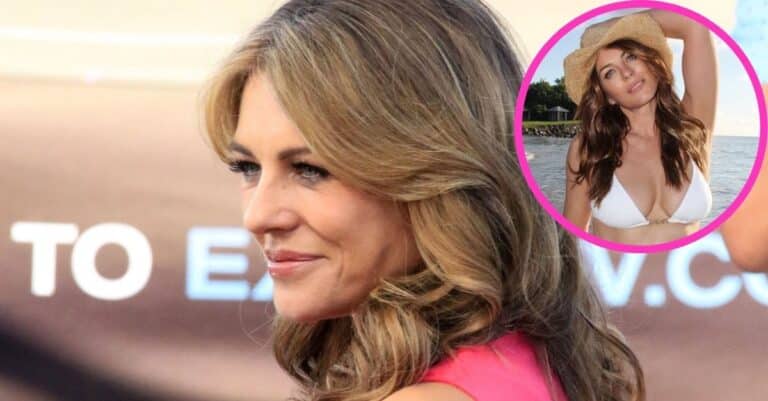 Swimsuit model, actress, and businesswoman Elizabeth Hurley shared a special picture on Monday, this one of her favorite bikini now in white. The particular swimsuit style is a chain bikini and is part of the Celestial Bikini line of the Elizabeth Hurley Beach swimwear brand.
Hurley, 56, established Elizabeth Hurley Beach back in 2005 as a London-based luxury swimwear line. No stranger to the camera, Hurley continues her beachwear modeling habits by modeling for her bathing suits. Her latest shot shows off the abs that turned so many heads after she broke onto the scene through Estée Lauder.
Elizabeth Hurley considers this her favorite chain bikini, now in white
View this post on Instagram
"Finally!" Hurley's caption reads. "My favourite chain bikini has arrived in white- say hello to the brand new Celestial Bikini." Her post then ends with the tag for her swimwear line, #elizabethhurleybeach, along with three emojis of dancing women, emphasizing the fun mood.
RELATED: 56-Year-Old Elizabeth Hurley Reflects On Popular Quarantine Bikini Photos
The accompanying photo shows Elizabeth Hurley in her favorite chain bikini, the Celestial Bikini in white, with the two cups connected by three gold links. The sides of the bottom part of the suit also have gold link detailing. She stands in front of shimmering waves under a clear sky while lazily holding onto a straw hat.
Sharing information on how to complete the look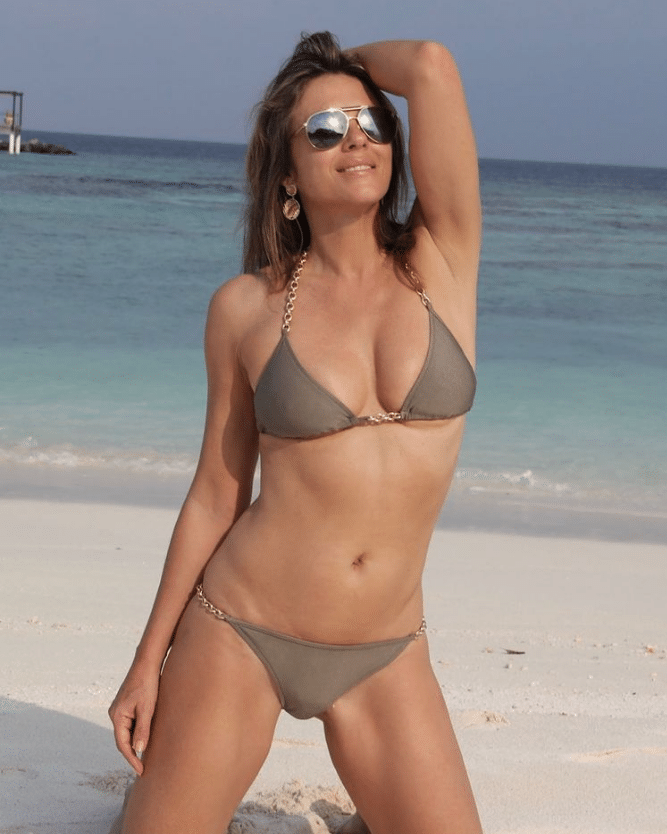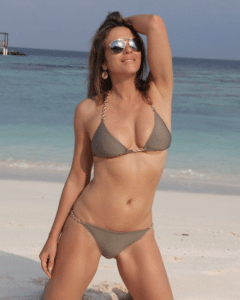 Front and center is Hurley's sculpted figure that seems to defy the aging process. While the bikini itself is what Hurley was promoting, she also has secrets to obtaining the same look with both fashion and lifestyle tips. "I think one of the most transformative things that I've done is making 50 percent of what I eat vegetable matter," she explained. But it isn't necessarily about removing half of what she would eat and replacing it with greens. "If you have a slice of toast for breakfast, have an apple too," she further outlined. "Counteract everything with vegetables." Peanut butter, however, is a perpetual kryptonite. It goes to show, everyone has that one treat.
Though that is the lifestyle she leads to maintain a body type she wants, Hurley got into this industry both because she loves vacation clothing and "because it's an area where women, regardless of shape or size, can either look amazing or really get it wrong. I wanted to develop resort collections, which make women feel fabulous at any age."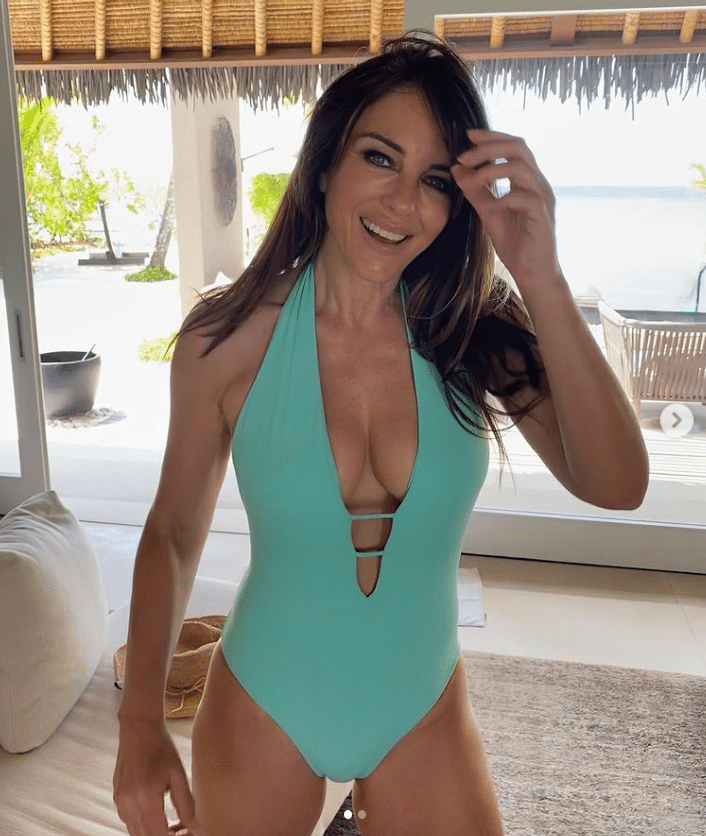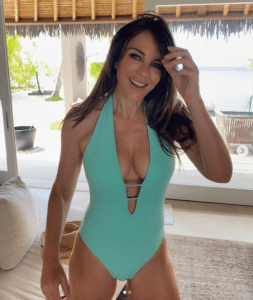 RELATED: Elizabeth Hurley's Son, Damian, Has Been Disinherited From Family Fortune