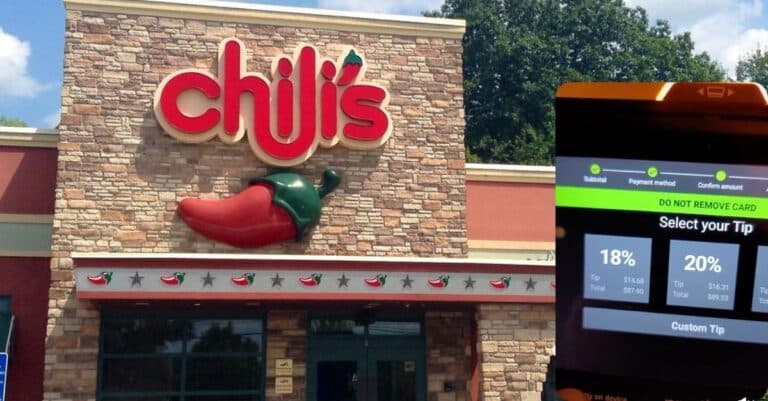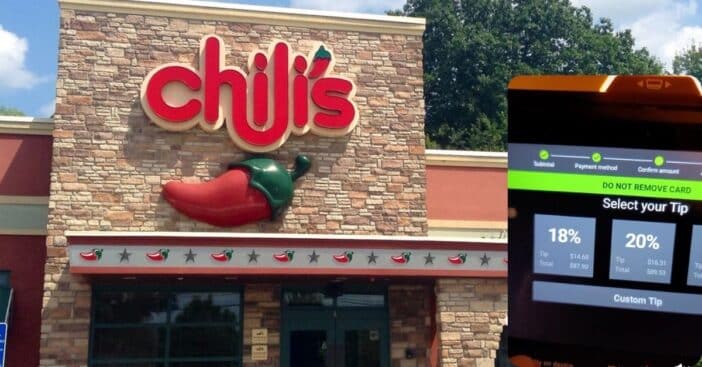 A viral TikTok video showed that Chili's pay-at-the-table machines are actually inaccurate and incorrect. These machines have become most diners' favorite part about dining at restaurants like Chili's—they make dining in a heck of a lot easier! In the viral video, user Richard Bell explains how the machine ended up being incorrect.
"Check is $73.22, which means that 10% that'd be $7.30. So, at 20% that'd be $14.60," he writes. The video then shows the machine automatically calculating a 20% tip as $16.31.
Is Chili's pay-at-the-table machine accurate or not?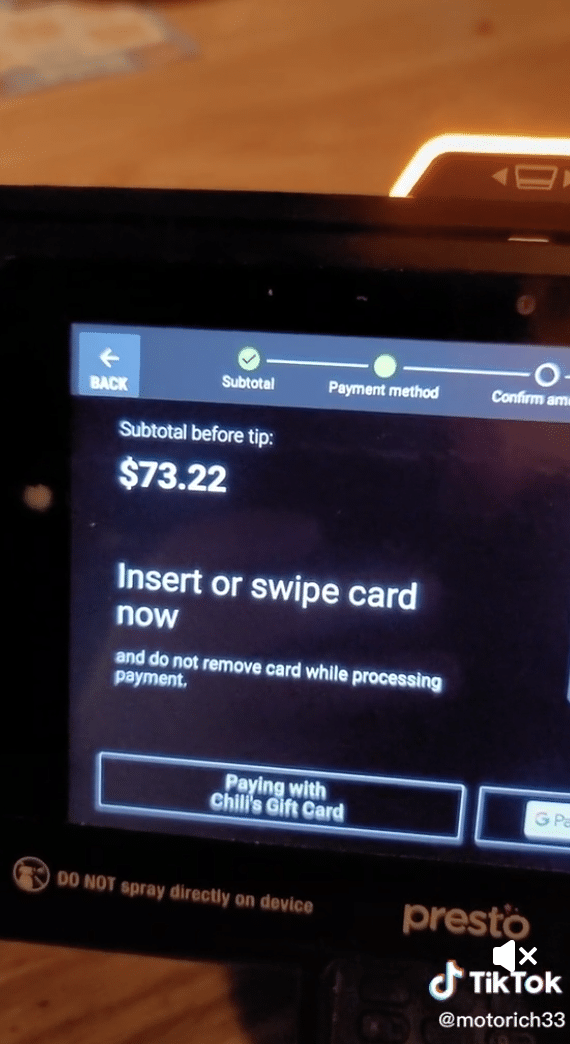 The video went on to spark a debate in the comments over Chili's system and the concept of tipping in general. Some users suggested that the precalculated tip included the total before the reduction of free items from rewards or coupons. One fan writes, "If you used a reward like a free dessert or chips and salsa they are factoring the cost of that in for the tip even though you didn't pay for the item."
Another fan wrote, "Did you have rewards, by chance? or a coupon? if anything was taken off your bill, it still counts towards gratuity."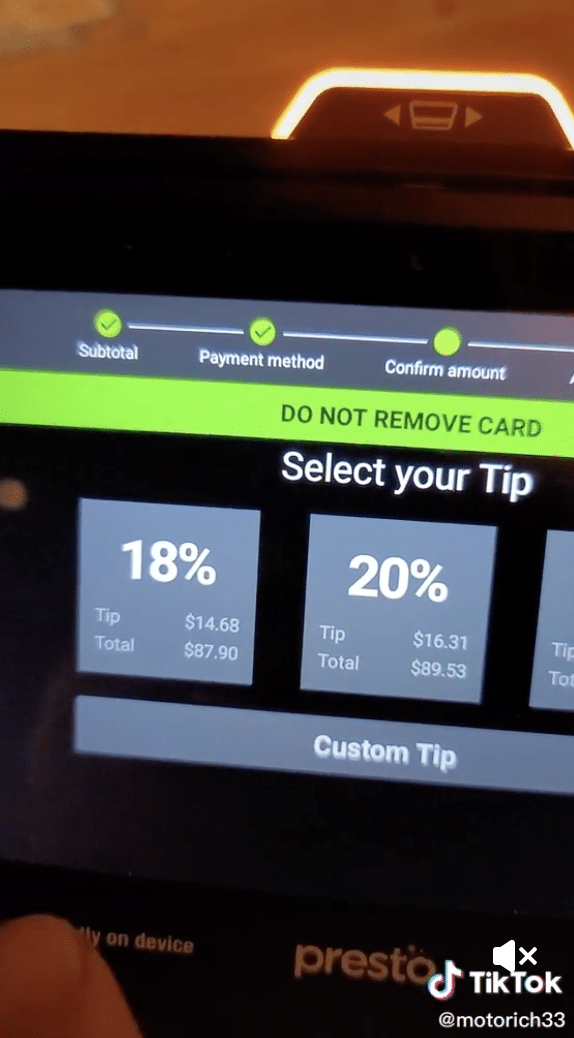 Another user questioned if Chili's may be taking a cut of the precalculated tip. "Ask the server if they got 18% or 20% on your tab, or anyone else's for that matter. Make sure the restaurant isn't skimming tips." That's when a sever chimed in the comments, saying, "I'm a server and that's with tax which we pay taxes on our tips when we cash out at night," they said.
When it came to the actual concept of tipping, some people said they only tip after the subtotal, not including the tax in their gratuity. "I tip…. but never on the tax. Why would I tip on the money the government is stealing from me. 20% of the subtotal. Never the total," one user says.
And, of course, there are plenty of people who think tipping shouldn't be a thing, period. "Hey @Chili's Grill & Bar… fix your machines and pay your staff a livable wage so that they are depending on customers to live life," one person writes.
Now, a spokesperson has responded to The Daily Dot's article about this, clarifying the system they use. They say, "The suggested tip is calculated based on the total after taxes and before any adjustments to the check such as comped items, redeemed coupons/rewards, or other discounts. So, the suggested amounts/percentages are inclusive of any comps and discounts our Guests received."