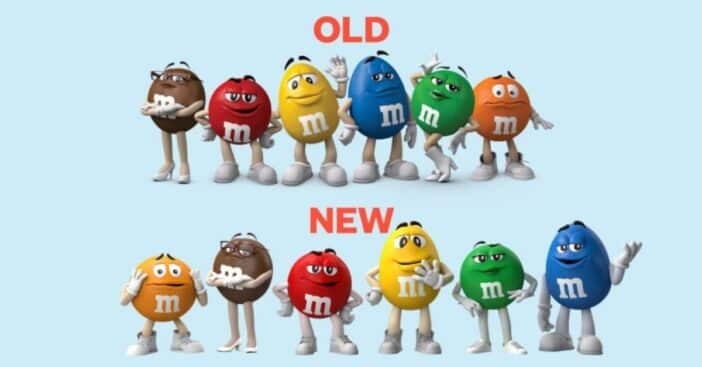 The M&M's characters got makeovers! The good news for those who love those little candy characters is that the changes are not drastic at all. The marketing team at M&M's wanted to change them slightly to become more inclusive and modern.
The biggest changes are to the green M&M. She usually wears white boots and looks very feminine. However, they changed it up and gave her white sneakers instead. The brown M&M, the only other female character, now has block heels instead of stilettos as well. Reportedly, they will be friendlier to each other in ads.
M&M's characters have changed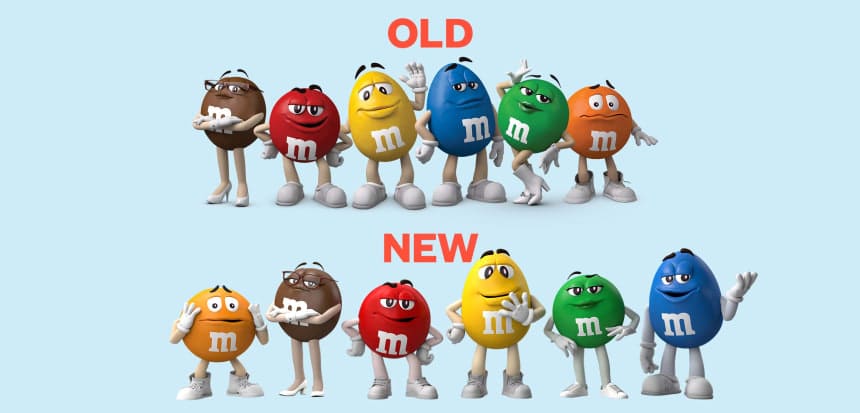 Fans of the candy brand are generally rolling their eyes at these changes. The M&M's brand also updated its website to include more in-depth knowledge about the characters and their personalities. The orange M&M suffers from anxiety, for instance, part of his bio reads, "I can't leave the house without…: Panicking."
One person joked on Twitter about the characters becoming more realistic, "In an effort to make them more relatable and inclusive, the Mars Candy corporation has confirmed that M&M's crunchy shell 'is their skin' and that when you bite into them 'they feel immense pain.'"
Did my shoes really break the internet? pic.twitter.com/ZaisgZ9QYZ

— M&M'S (@mmschocolate) January 20, 2022
Cathryn Sleight, Chief Growth Officer at Mars Wrigley said, "M&M'S has long been committed to creating colorful fun for all, and this purpose serves as a more concrete commitment to what we've always believed as a brand: that everyone has the right to enjoy moments of happiness, and fun is the most powerful way to help people feel that they belong."
What do you think about these changes? Were they necessary?