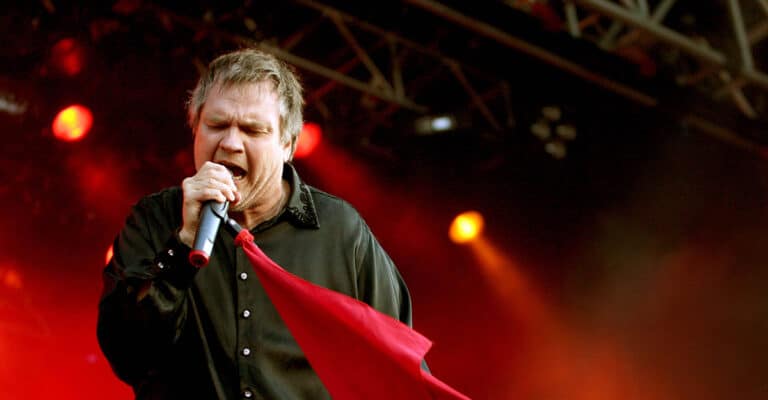 The singer that the world knew as Meat Loaf, but who was born Marvin Lee Aday (later changed to Michael), has died at the age of 74, though his music — including songs "Two Out of Three Ain't Bad" and "Paradise by the Dashboard Light" — and acting performances (Rocky Horror Picture Show) will continue to live on long after his passing.
While no cause of death has been announced, his agent has confirmed Meat Loaf's passing, with the singer's Facebook page offering, "Our hearts are broken to announce that the incomparable Meat Loaf passed away tonight with his wife Deborah by his side. Daughters Pearl and Amanda and close friends have been with him throughout the last 24 hours."
His Bat Out of Hell trilogy of rock and roll albums — consisting of Bat Out of Hell (1977), Bat Out of Hell II: Back into Hell (1993) and Bat Out of Hell III: The Monster is Loose (2006) — has sold over 65 million copies around the world. The 1977 original continues to move more than 200,000 copies a year, 45 years after its release, making it the 4th biggest selling album of all time.
Meat Loaf entered the world like a "bat out of hell" on September 27, 1947 in Dallas, Texas. He attended Thomas Jefferson High School and found his calling in the school's various stage productions, among them Where's Charley? and The Music Man. His mother died while he was attending what is now known as the University of North Texas, and he decided to use his inheritance to isolate himself in a newly-rented apartment for more than three months. When his friend found him there, it wasn't long before he was on a plane to Los Angeles.
The Road to "Hell"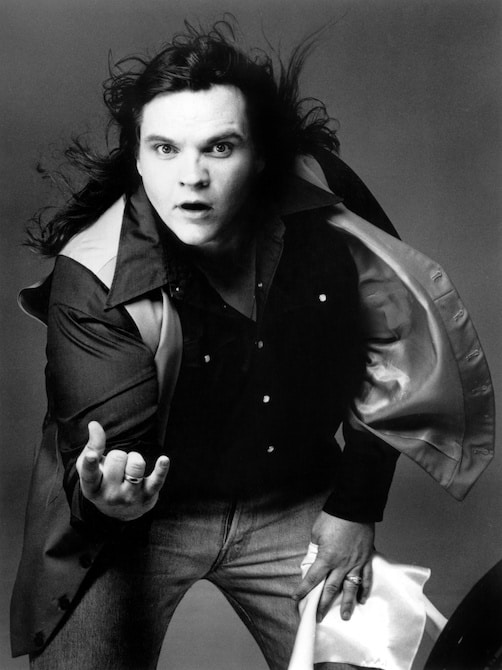 Soon after arriving there, he created a band named Meat Loaf Soul (inspired by the nickname he'd been given by his football coach in reference to his girth). The band enjoyed some early success, serving as an opening act for Van Morrison, Renaissance, Taj Mahal and Janis Joplin. Then the lineup went through some changes, as did the group's name, shifting to things like Popcorn Blizzard and Floating Circus, the latter of which opened for the likes of the Who, MC5, the Grateful Dead and the Grease Band.
All of this success led them to record the original single consisting of "Once Upon a Time" backed with "Hello." It also led Meat Loaf himself to tap into his love for the stage and join the Los Angeles production of the musical Hair, which serves as a perfect example of how the stars can line up: His success in the musical led to Motown inviting him to record with them and, specifically, his Hair co-star, Shaun "Stoney" Murphy. That album was titled Stoney & Meatloaf (notice that his name was written incorrectly). "Creative differences" would lead him to leave Motown.
Bat Out of Hell
Back in New York, he once again became a part of Hair. When he auditioned for More than You Deserve, he met Jim Steinman, who would become a collaborator shortly thereafter. Meat Loaf was also a part of Shakespeare in the Park's As You Like It, and then, in 1973, he found himself in the LA Roxy production of The Rocky Horror Picture Show, playing the roles of Dr. Everett Scott and Eddie. When the movie version was filmed, he would only be cast as Eddie.
It was then that he and Steinman began working on the songs that would make up Bat Out of Hell, which Meat Loaf was able to convince the label — Epic Records — to let them film a quartet of videos to accompany the tracks "Bat Out of Hell," "Paradise by the Dashboard Light," "You Took the Words Right Out of My Mouth" and "Two Out of Three Ain't Bad." And, showcasing what a visionary he was, Meat Loaf managed to get the video for "Paradise by the Dashboard Light" to be a promotional trailer for the Rocky Horror movie.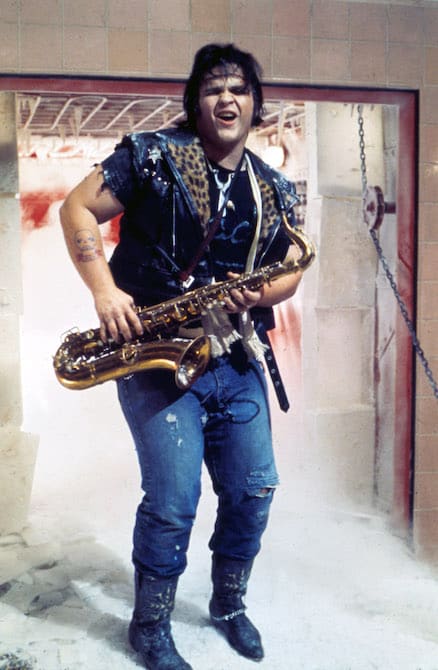 The album itself was released in October 1977 — despite the fact they'd started working on it five years earlier — and to support it, Meat Loaf and Steinman formed The Neverland Express band, which opened for Cheap Trick in Chicago and got their greatest exposure to date on Saturday Night Live, serving as musical guest. This happened on March 25, 1978.
The album very quickly — and continues to this day — proved itself to be a sensation, selling 43 million copies out of the 65 million credited to the trilogy. From there would come the albums Dead Ringer (1981), Midnight at the Lost and Found (1983), Bad Attitude (1984) and Blind Before I Stop (1986).
Bat Out of Hell II: Back Into Hell
Meat Loaf continued to perform — both in concert and as an actor on stage and in film — and recorded those additional albums. He and Steinman would eventually stop working together and actually sue each other before eventually collaborating again on Bat Out of Hell II prior to once again going their separate ways. Initially, news of the album wasn't greeted by much excitement, many seeing it as a desperate attempt to recapture the magic and, just as importantly, reversing the trend of declining sales.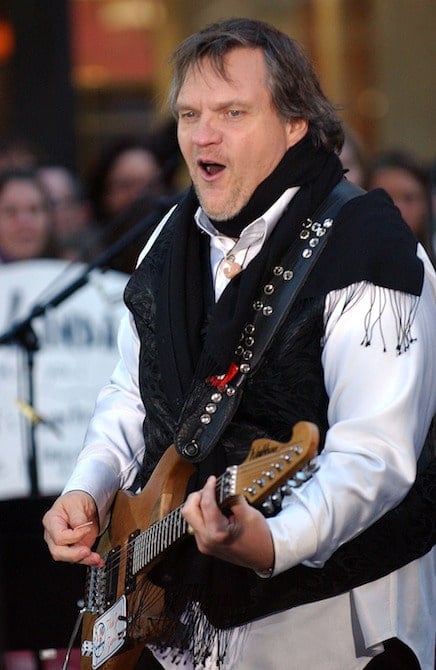 Well, Meat Loaf had the last laugh as Bat Out of Hell II sold 15 million copies, and spawned the hit single "I'd Do Anything for Love (But I Won't Do That)," which hit the No. 1 position on charts in 28 countries. Solid success also came from the follow up, Welcome to the Neighborhood (1995), as was The Very Best of Meat Loaf (1998), which not only featured his hits but three new songs as well. Unfortunately, Couldn't Have Said It Better (2003) didn't fare as well.
Bat Out of Hell III: The Monster is Loose
The final entry in the Bat Out of Hell trilogy started off fairly solidly sales wise, but fell off fairly quickly. For his part, Meat Loaf has expressed his pride in the final product, believing that it improves each time you listen to it. This would be followed by Hang Cool Teddy Bear (2010), Hell in a Handbasket (2011), and Braver Than We Are (2016), though none captured the magic of his earlier work.
Whatever the sales, Meat Loaf continued to make music and perform, and believed until the end that he had more songs within him to present to the world. Sadly, we won't hear them, but the impact that his music has made, especially from Bat Out of Hell, continues to live on. Art endures.