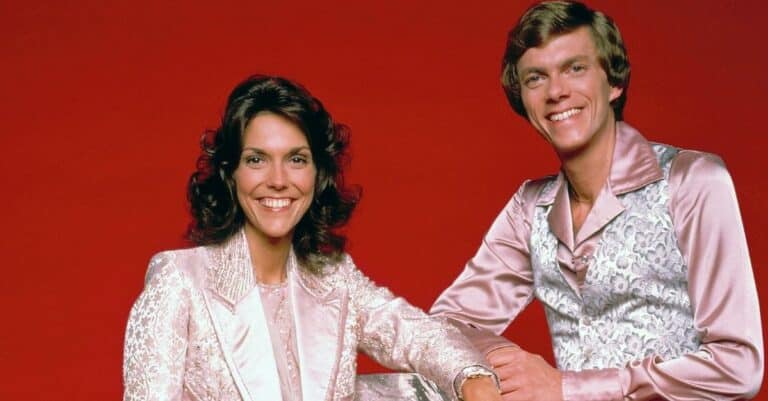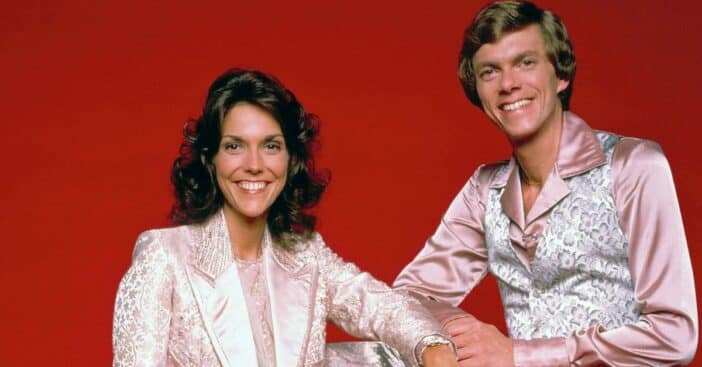 Karen and Richard Carpenter were siblings and the iconic duo known as The Carpenters. However, Karen passed away in 1983 from heart failure, which was a complication of her struggles with anorexia. She suffered for many years until her death at age 32. Richard is now 75 and has some great memories of his sister and singing partner.
He said his favorite memory of her was when they won a Grammy for best new artist in 1971. He shared, "This was not even a year after 'Close to You' had been released. It was all happening so fast. And here we are up on stage with the show being broadcast on CBS. Karen was so excited that she tugged on my tux. We weren't that much more than kids really. I was 23 and she had just turned 20. It all truly occurred overnight. We weren't known one day and then the next, we were on so many radio stations and our songs were getting repeated airplay that you just kept hearing it over and over. But I still remember that moment, when she tugged on my tux."
Karen Carpenter's brother Richard created a book about their life and career
More recently, Richard compiled all of his memories into a new book about his life with Karen. The book talks about their childhood, rise to fame, and Karen's struggles. The book is called Carpenters: The Musical Legacy and also includes lots of photos.
Richard said he always knew his sister was the star. He said, "She had this one-in-a-billion voice. I had a background voice that blended with our harmonies, but she was a lead singer. I was the one who could pick songs that were good for us. So our talents complemented each other. So many sibling acts are usually singers like The Osmonds and the Jacksons. But with us, it was all about complementing each other."
Richard continues to work in the music industry and said it is bittersweet continuing his career for many decades without Karen. If you're interested in reading the book, click here.
Here at DoYouRemember? we ensure our readers receive the best content and products. If you make a purchase through one of our links, we may earn an affiliate commission.