Have you ever wondered what happened to stars from your childhood? Actors from your favorite TV shows and movies who have seemingly gone M.I.A.? Many have gone on to live normal lives full of struggles, heartbreak, good fortune, and romance.
Shows from the 1970s like Little House on the Prairie still have a wide fan base that's stuck around for the past 40 years. If you're one of them, you may be interested to find out what Miss Beadle has been up to during the past couple of decades. OWN's Where Are They Now? caught up with her about her love life.
Remember the Walnut Grove school teacher? Charlotte Stewart, the actress who portrayed Eva Beadle-Simms, lost her husband in 2012. But she found love again a few years later in an unexpected place.
In this video, she shares how she became a blushing bride at age 75. She crossed paths with her now-husband Michael thirty years after they first met and befriended one another. Her sister and his brother married each other, and life went on for everyone. Years went by, and as time took them their separate ways, circumstances also brought them back together.
Charlotte said that they reconnected one Christmas Eve a few years ago when he showed up on the doorstep of her brother's house. As soon as she saw him, she was filled with excitement but contained it. But it was like kismet and fireworks in that moment, and she and Michael have been inseparable ever since. They married in August 2015. What a love story!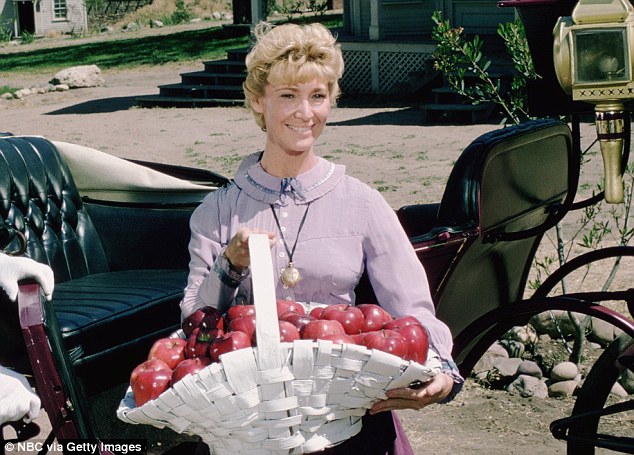 Watch the clip below to find out about what milestone Charlotte was preparing to celebrate. In addition to having an extraordinarily whimsical love life, Charlotte also talks about her personal battles and triumphs – including fighting cancer.