One of the recent headlines that sent shockwaves through Hollywood, hitting the Internet pretty hard in the process, is the fact that Spider-Man: No Way Home, third in the series starring Tom Holland as Spidey, pulled in a global gross of $1 billion in its first week. That number is impressive, particularly in the pandemic era. At the same time, it leads one to consider the box office champions over the decades.
Looking at, say, the Top 25 films of all time, the first thought might be of a list filled with blockbusters from recent years. And while that's true, there are some others — especially when you adjust for inflation — that might surprise you in their rankings. For instance, when Gone with the Wind was released in 1939, the average ticket price was twenty-five cents(!). In 1965, when The Sound of Music reached theaters, they were about $1. Jump forward to the latest Star Wars, Avengers, or Jurassic World film, and you're looking at an average non-IMAX, the non-3D ticket price of about $14. That's a heck of a jump.
What follows is a look at the Top 25 highest-grossing movies of all time, both pre-inflation and adjusted for it.
#25 Spider-Man: Far from Home (2019) — Pre-Inflation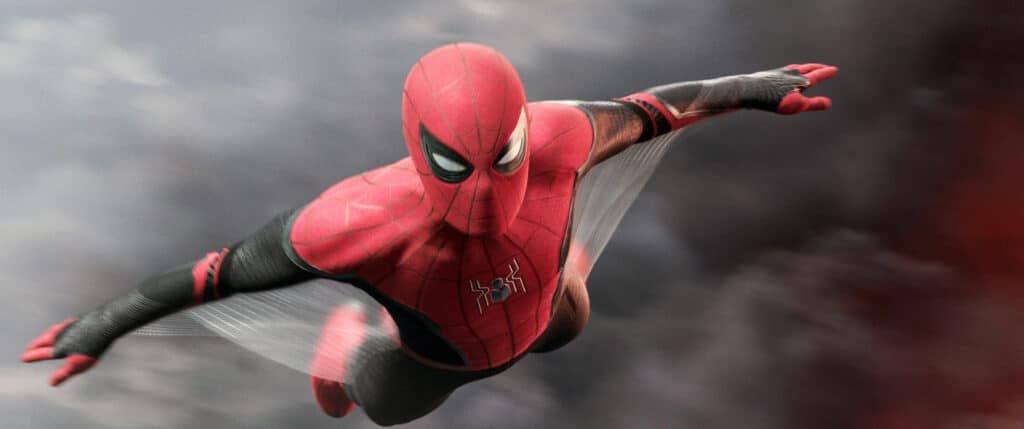 $1.131 billion. The second of the Tom Holland Spidey films (soon to be replaced on this list by the third entry, Spider-Man: No Way Home) that sees him battling Mysterio (Jake Gyllenhaal) and falling in love with MJ (Zendaya) while they're on a school trip to Europe.
#25 Independence Day (1996) — Inflation Adjusted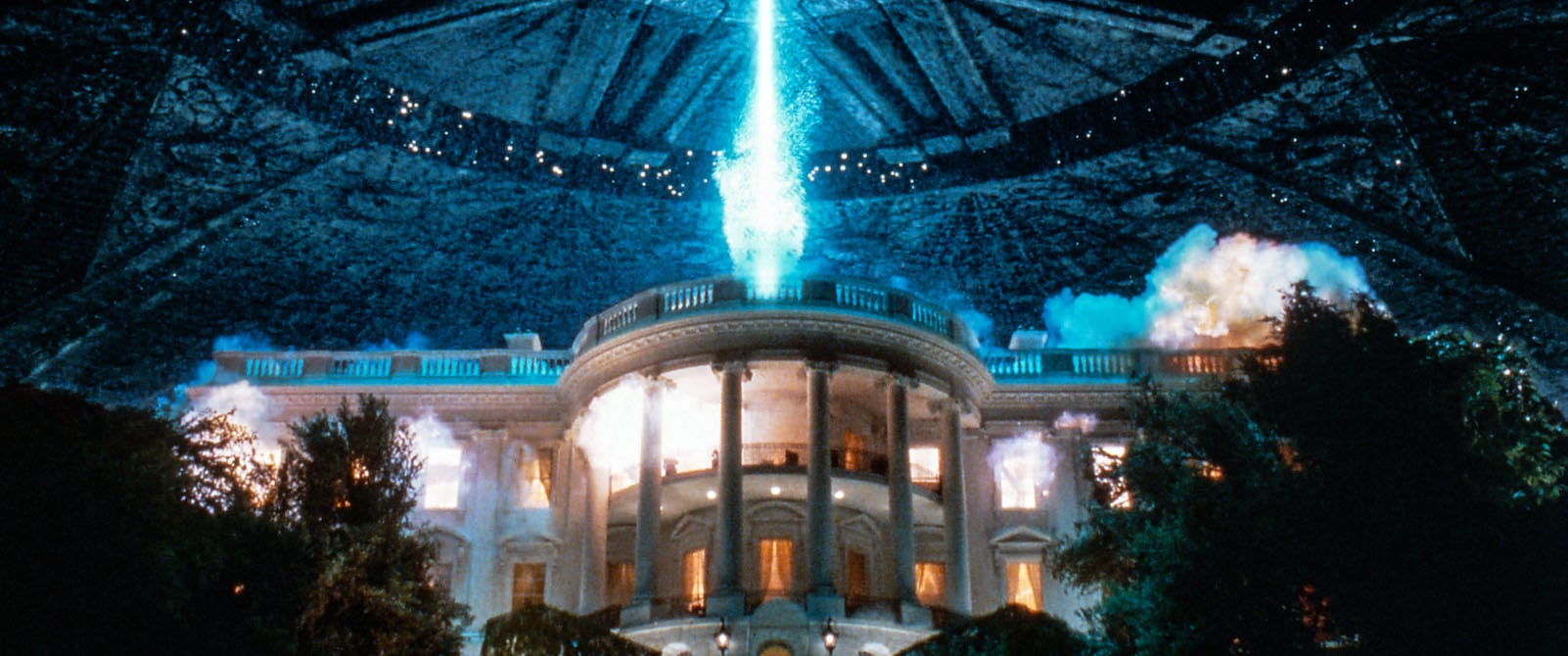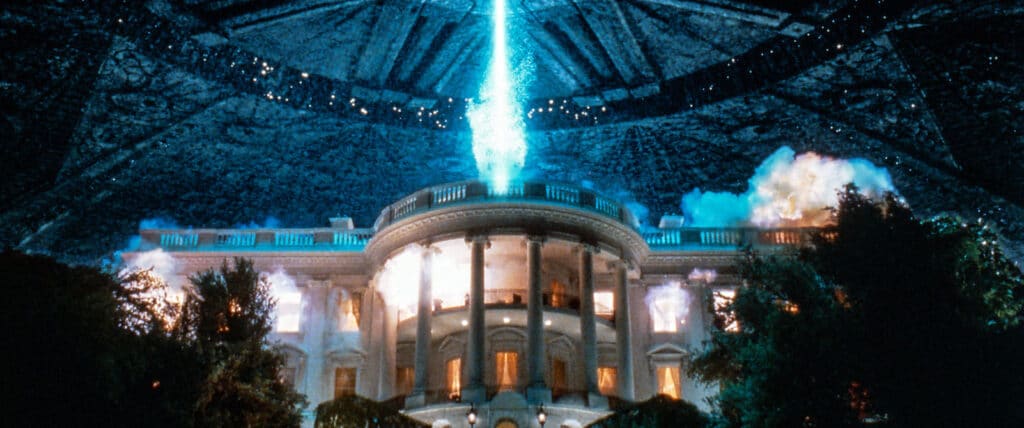 $1.7 billion. Director Roland Emmerich's first attempt to destroy the vast majority of the world, this one via alien invasion. He would try and try again with The Day After Tomorrow (2004), 2012 (2009), Independence Day: Resurgence (2016), and next year's Moonfall (2022).
 #24 The Lord of the Rings: Return of the King (2003) — Pre-Inflation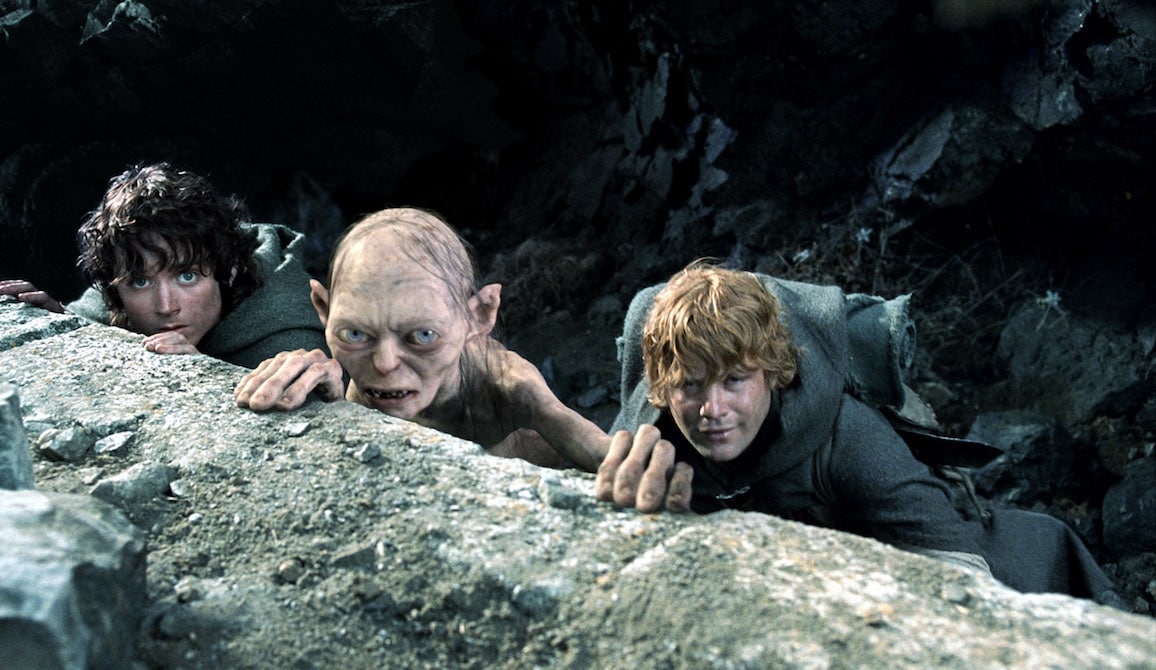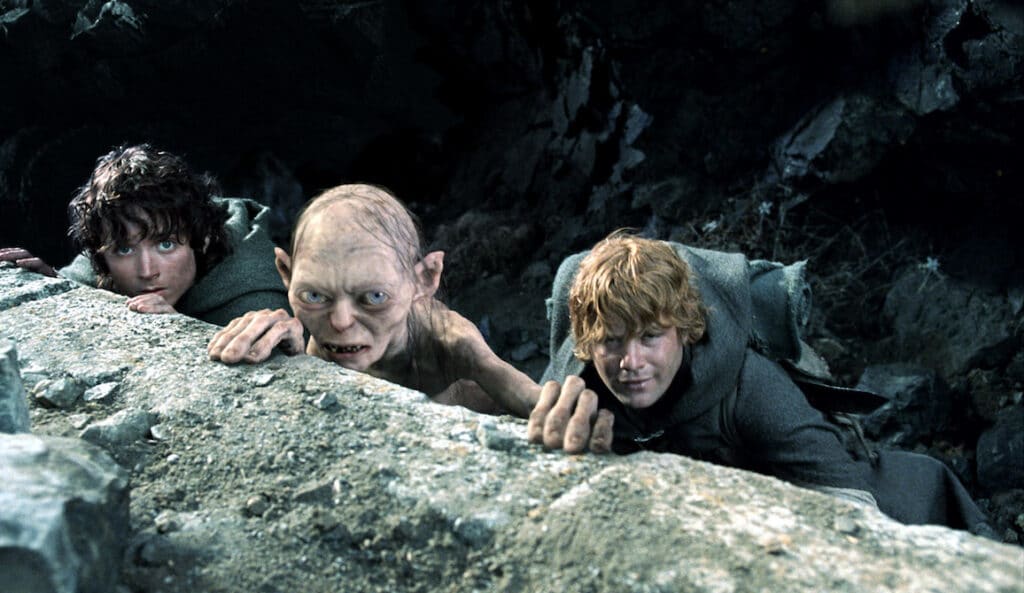 $1.146 billion. The third and final chapter in Peter Jackson's adaptation of Tolkien's fantasy trilogy, as the remnants of the Fellowship take the battle to the emerging dark lord Sauron.
#24 Star Wars: Episode V: The Empire Strikes Back (1980) — Inflation Adjusted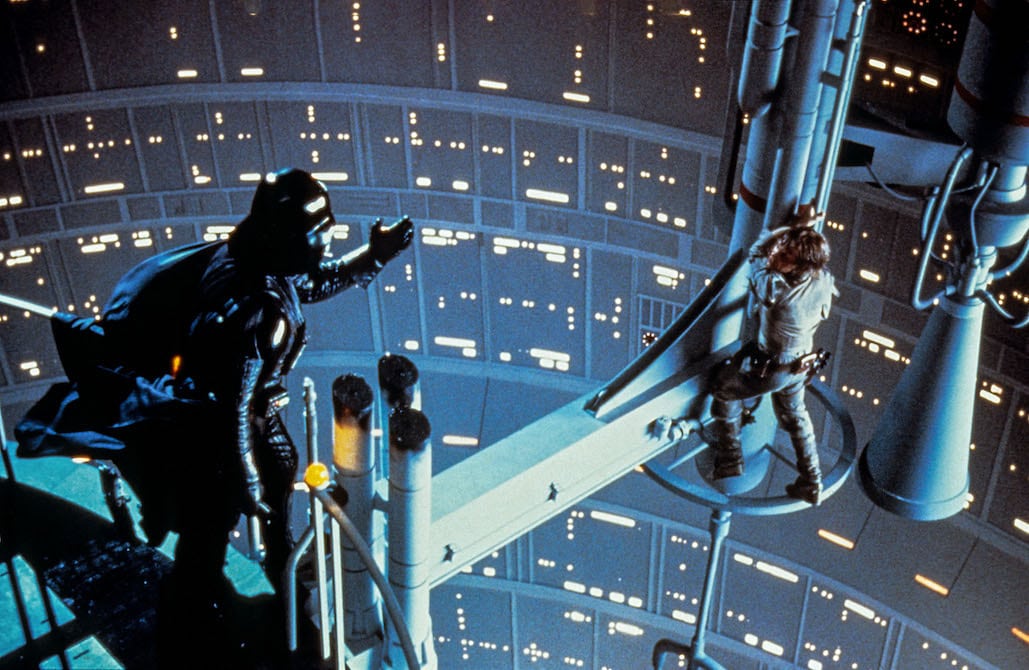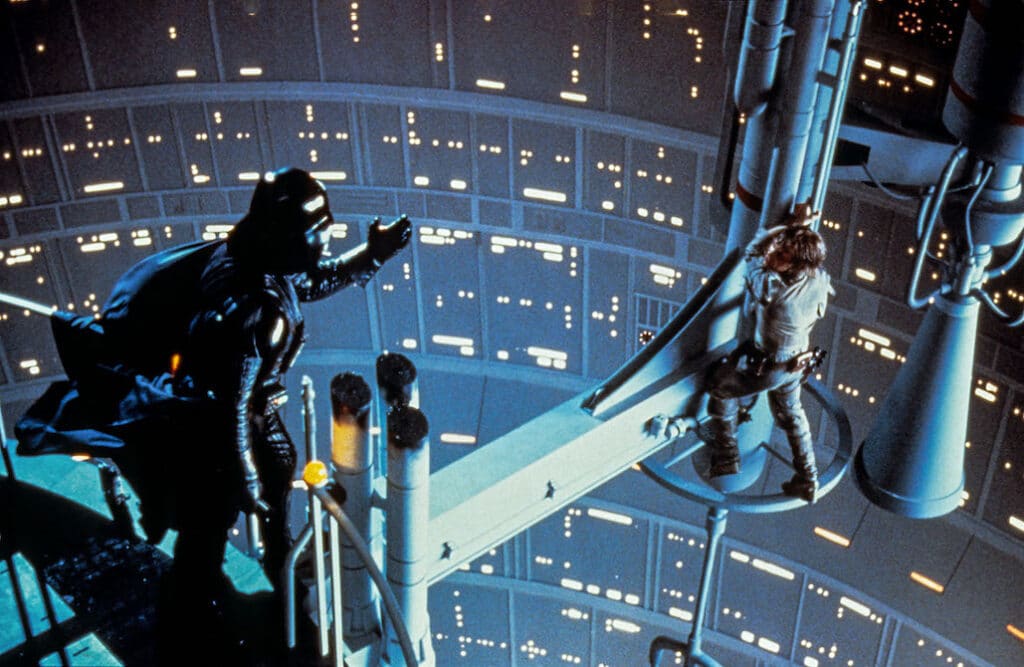 $1.75 billion. The second (in release order) and to many still the best of the Star Wars films as the Rebel Alliance continues its struggle with the Empire and Luke Skywalker discovers that he has far more daddy issues than he realized with the revelation that Darth Vader is his poppa.
#23 Aquaman (2018) — Pre-Inflation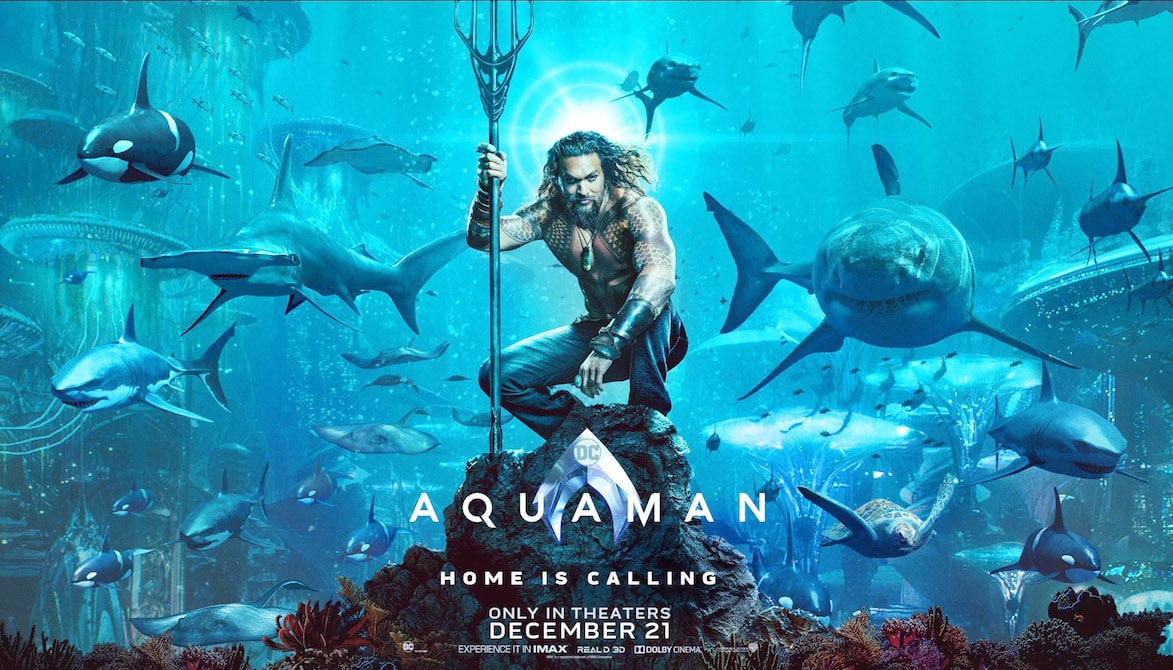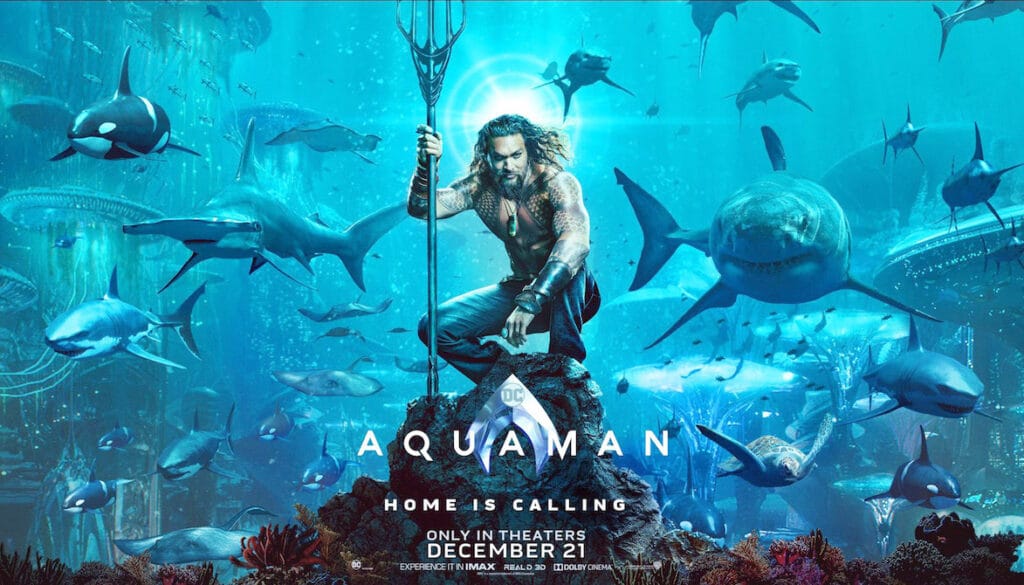 $1.148 billion. Once considered DC Comics' lamest hero, this underwater ruler of Atlantis has been made oh-so-cool thanks to the portrayal of Jason Momoa. This film is like a wet version of Game of Thrones.
#23 The Lord of the Rings: Return of the King (2003) — Inflation Adjusted
$1.75 billion. Hobbits and elves and orcs, oh my (see above). Won 11 Academy Awards, including Best Picture and Best Director for Peter Jackson, who helmed all three films.
#22 Captain America: Civil War (2016) — Pre-Inflation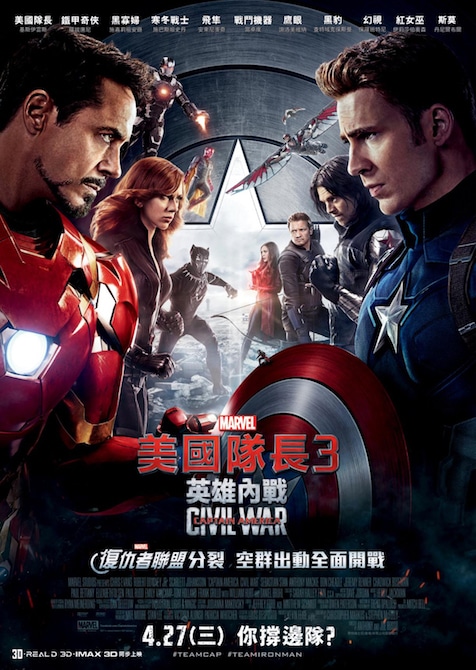 $1.153 billion. The building of the Marvel Cinematic Universe tapestry was in full force here as the government tries to clamp down on vigilante superheroes, which is just one of the things that pits Robert Downey Jr.'s Iron Man against Chris Evans' Captain America, with the introduction of Tom Holland as Spider-Man added to the mix.
#22 The Avengers (2012) —Inflation Adjusted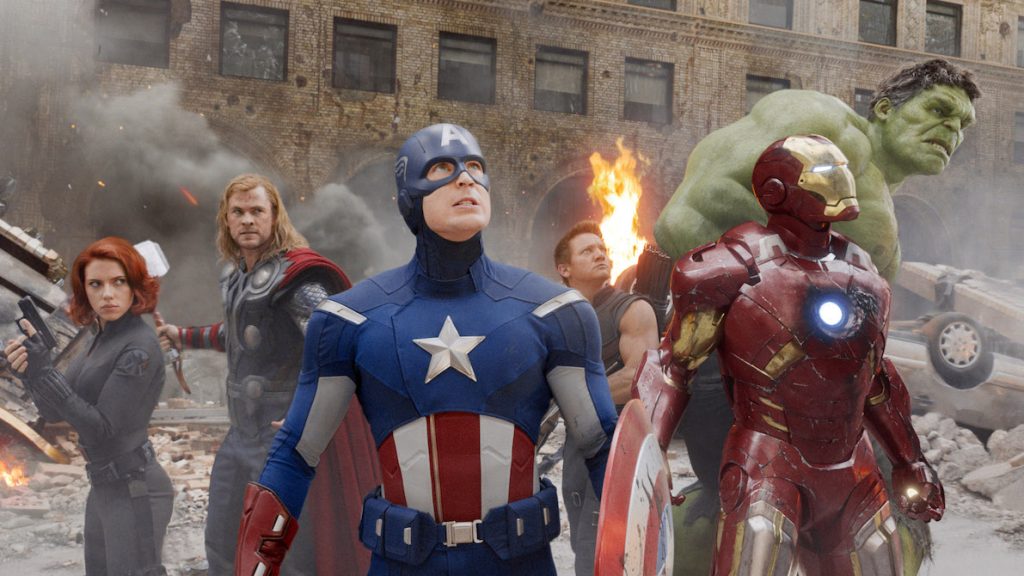 $1.75 billion. Virtually nobody believed that they could pull it off, but Marvel, along with writer/director Joss Whedon, did just that, by bringing together Iron Man, Captain America, Thor (Chris Hemsworth), the Hulk (Mark Ruffalo), Hawkeye (Jeremy Renner) and Black Widow (Scarlett Johansson) in a battle to save the planet from an invading alien onslaught led by Loki (Tom Hiddleston).
#21 Minions (2015) — Pre-Inflation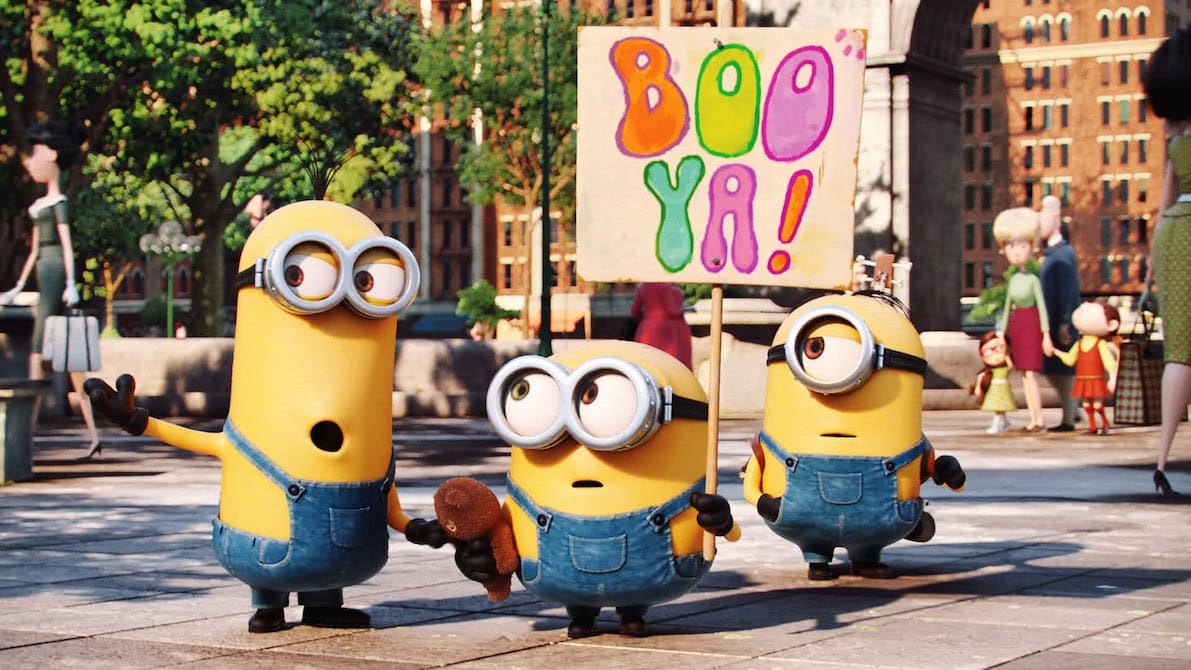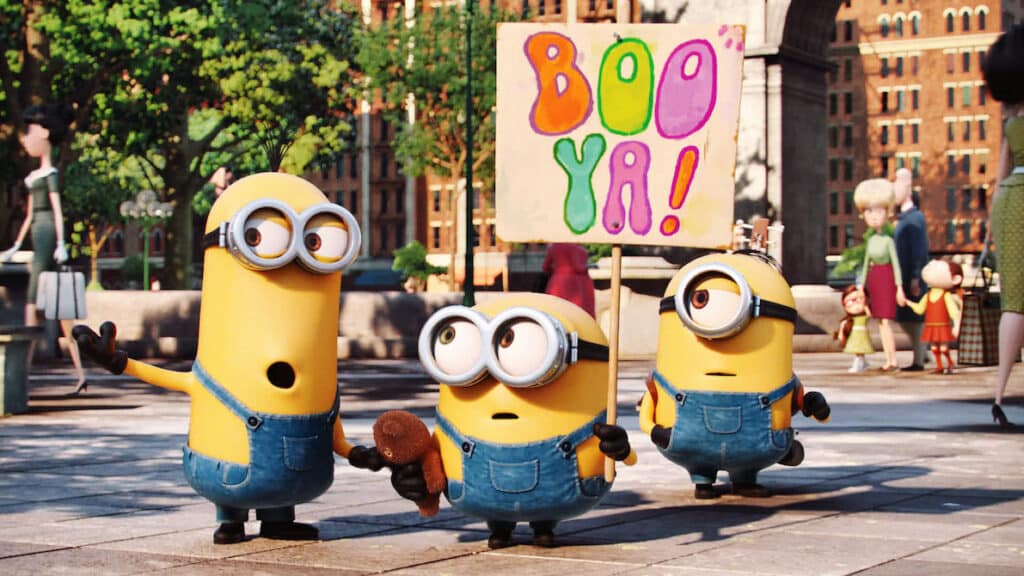 $1.159 billion. CG animated third chapter in the Despicable Me films, with the focus being on those adorable yellow minions, Stuart, Kevin, and Bob.
#21 Ben-Hur (1959) — Inflation Adjusted
$1.8 billion. The title character (played by Charlton Heston) is a Jewish prince betrayed and sent into slavery by a perceived Roman friend in 1st century Jerusalem. Eventually, Ben-Hur regains his freedom and seeks revenge. Incredible chariot races accomplished completely computer-free.
#20 Iron Man 3 (2013) — Pre-Inflation
$1.21 billion. Tony Stark (Robert Downey Jr.) struggles with PTSD from events of The Avengers while battling a terrorist named the Mandarin, who turns out to not be who he seems to be.
#20 Star Wars: Episode I — The Phantom Menace (1999) — Inflation Adjusted
$1.8 billion. The first of the Star Wars prequels, introducing us to Anakin Skywalker (aka Darth Vader) as a little kid, paving the way for him to become one of filmdom's greatest villains ever.
#19 The Fate of the Furious (2017) — Pre—Inflation
$1.23 billion. Fast cars go vroom-vroom. The cool element is having Dominic Toretto (Vin Diesel) seemingly turned against his fellow vroom-vroomers by the appropriately-named Cipher (Charlize Theron).
#19 The Jungle Book (1967) — Inflation Adjusted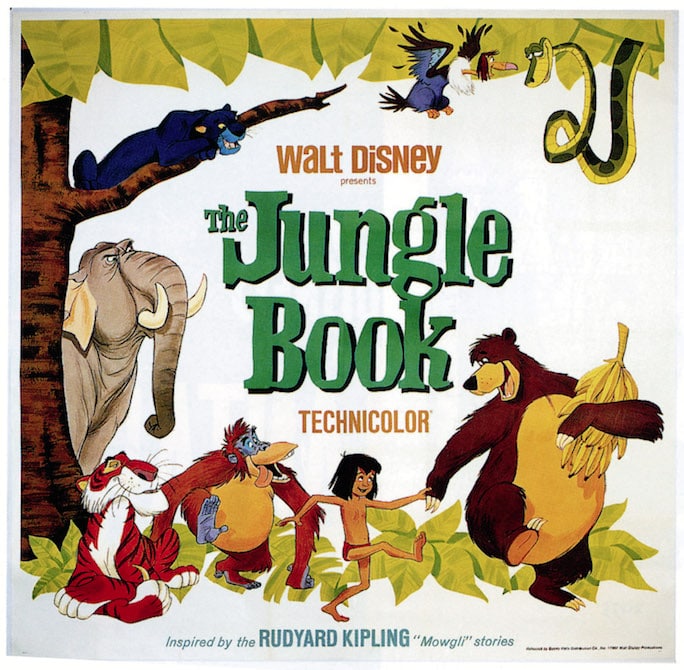 $1.8 billion. The last animated feature begun by Walt Disney himself before his death, this animated version of Rudyard Kipling's tale of a boy raised by wolves is a wonderful combination of humor, music, and pathos. The bear-necessities of life are all here.
#18 Incredibles 2 (2018) — Pre-Inflation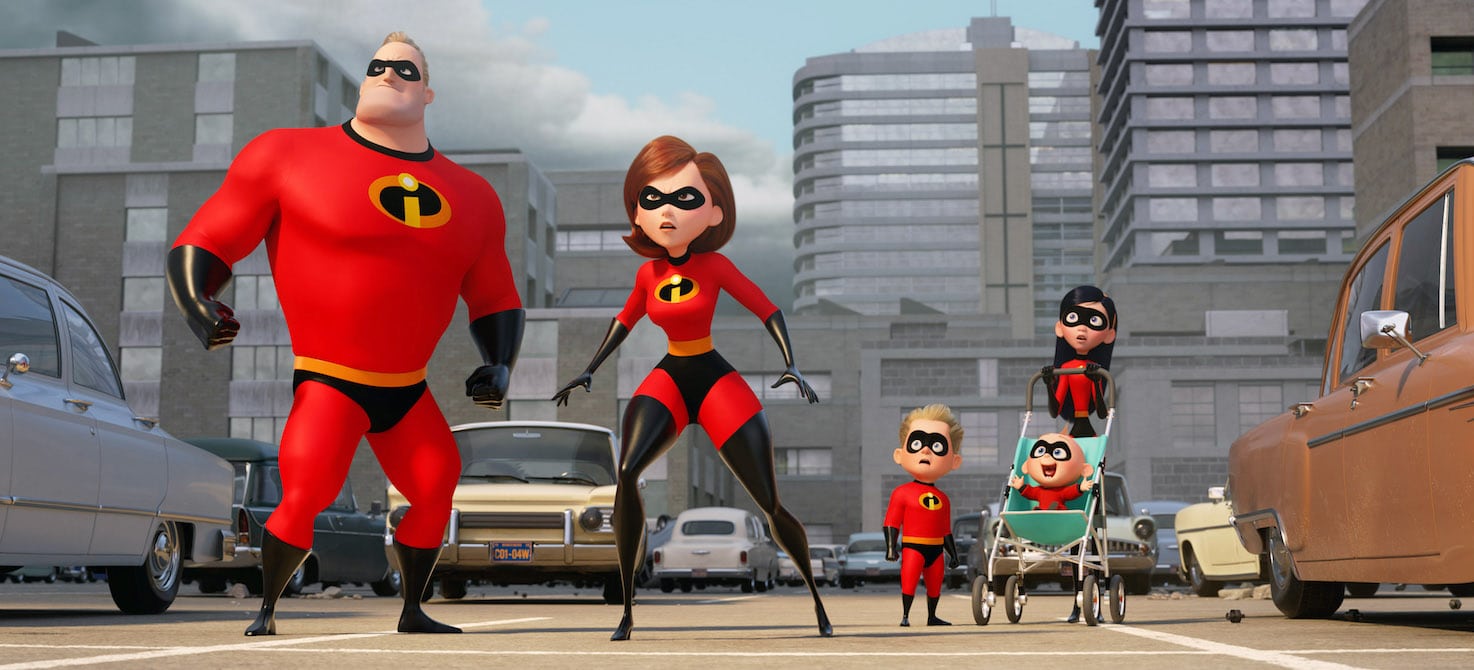 $1.24 billion. Another Pixar hit as Elastigirl (voice of Holly Hunter) goes out to save the world while Mr. Incredible (Craig T. Nelson) stays home and takes care of the kids.
#18 Jurassic World (2015) — Inflation Adjusted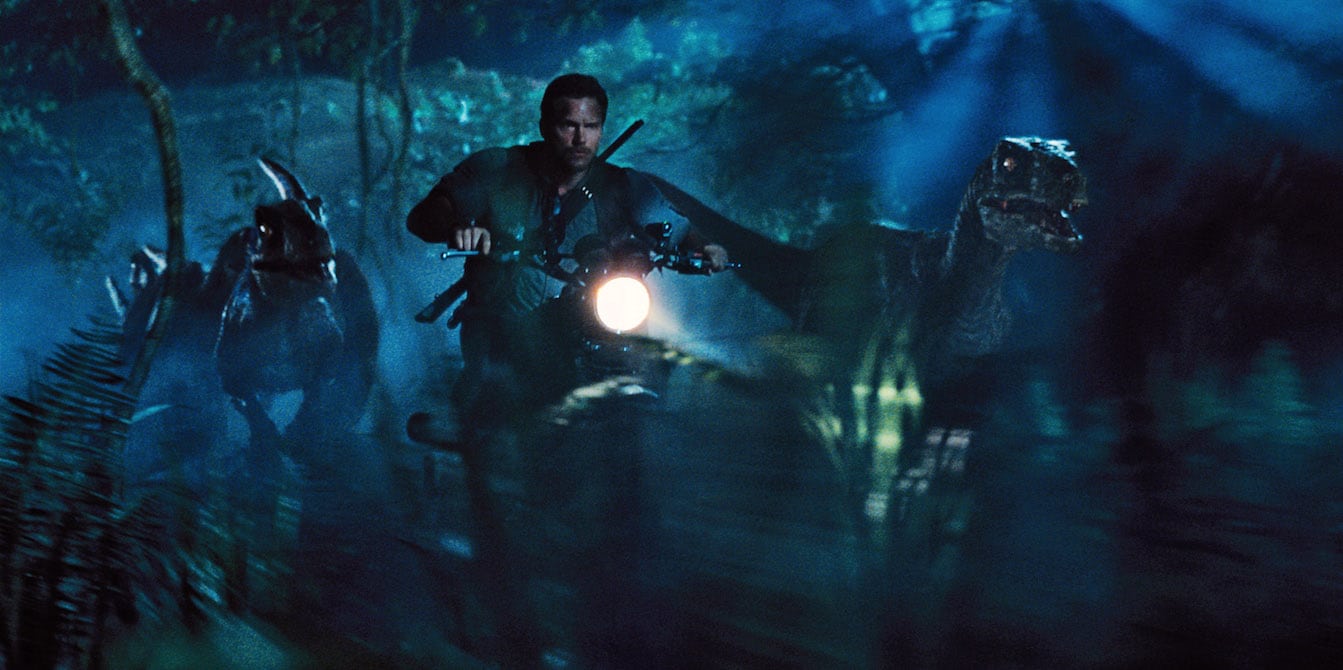 $1.85 billion. A big surprise given the way the Jurassic Park trilogy seemed to be winding down creatively and financially, this was a huge hit and a lot of fun as the dinosaurs run amok in what has become an island theme park. Chris Pratt and Bryce Dallas Howard star.
#17 Beauty and the Beast (2017) — Pre-Inflation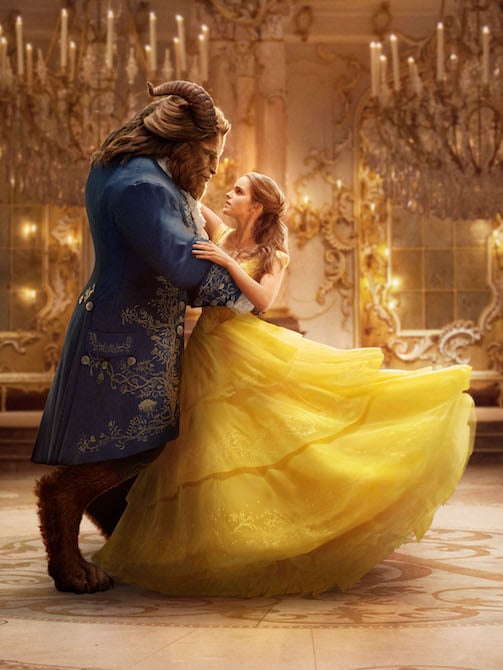 $1.27 billion. Disney's live-action version of the animated classic, with Emma Watson (having concluded the Harry Potter film series) playing Belle and Dan Stevens as Beast. One wishes it had varied from the original a little more, but still quite enchanting.
#17 The Lion King (1994) — Inflation Adjusted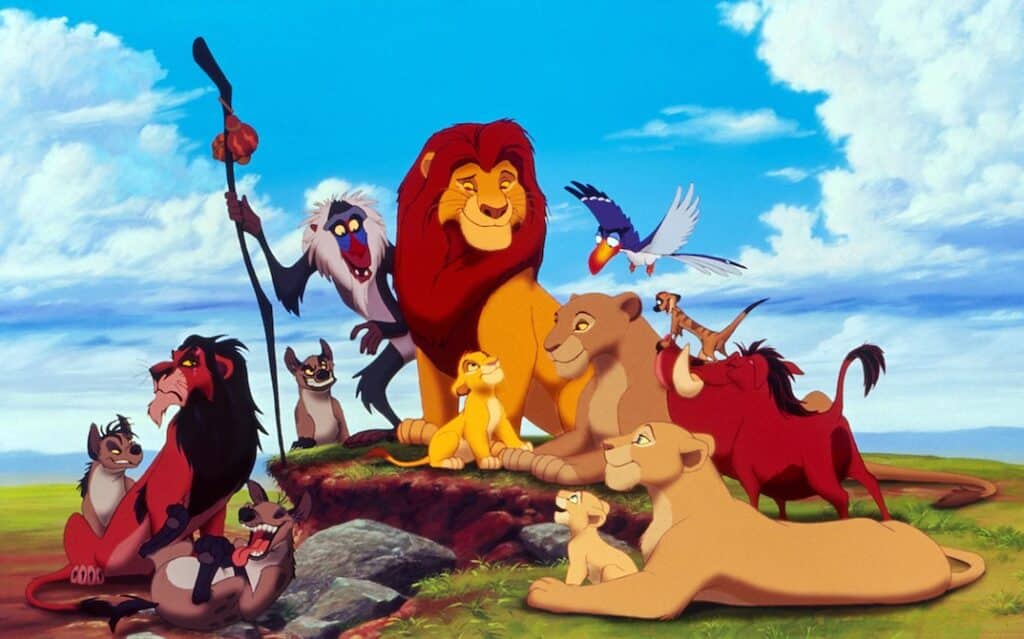 $1.9 billion. The animation and songs are mind-blowing, as is the Shakespearean drama involving lions Simba and Scar. Still one of the best ever produced by the Mouse House.
#16 Frozen (2013) — Pre-Inflation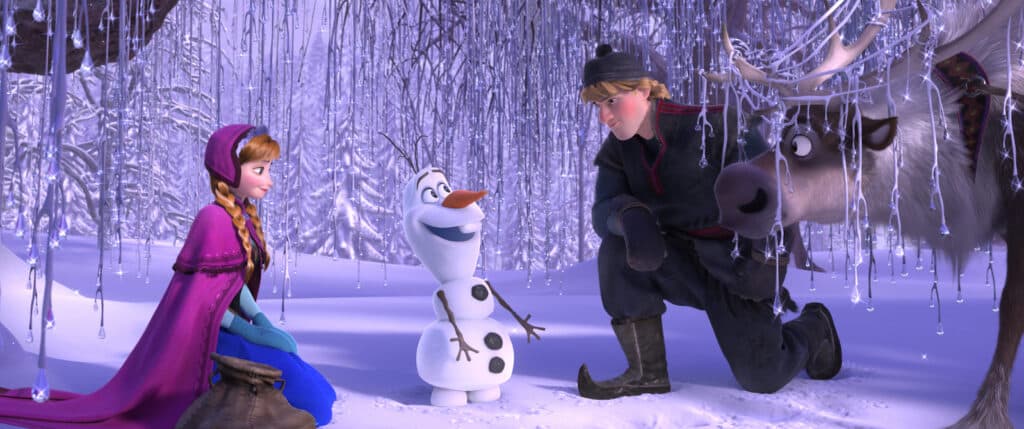 $1.28 billion. Anna (voice of Kristen Bell) teams up with others, including the snowman Olaf (Josh Gad) to stop her sister, Elsa (Idina Menzel), from using her powers to freeze the land while seeking vengeance.
#16 101 Dalmatians (1961) — Inflation Adjusted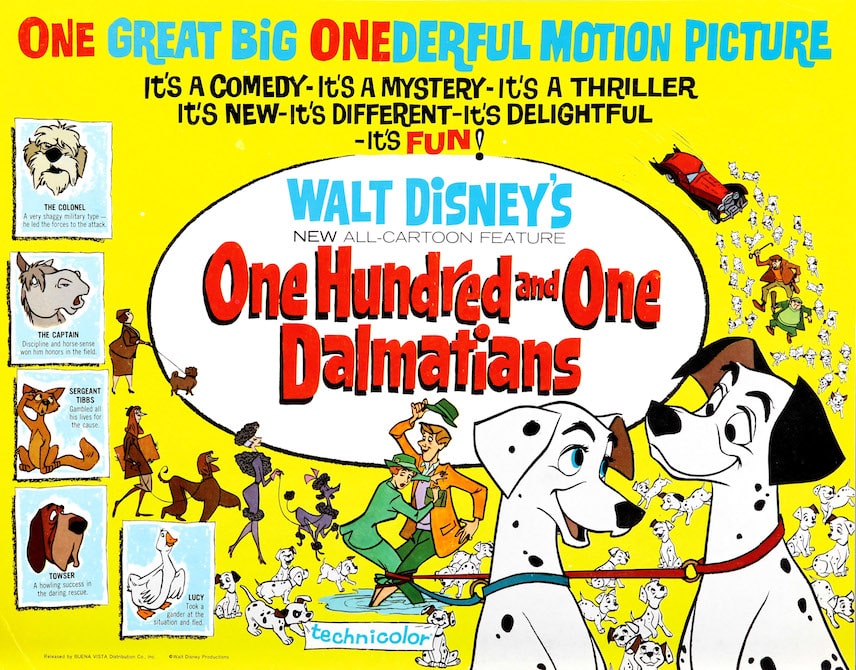 $1.95 billion. Forget the live-action versions and prequels, and check out the animated original about a (huge) litter of Dalmatians kidnapped and destined for slaughter by Cruella De Vil who wants to wear their fur. Sounds gruesome, but, c'mon, it's Disney!
#15 Jurassic World: Fallen Kingdom (2018) — Pre-Inflation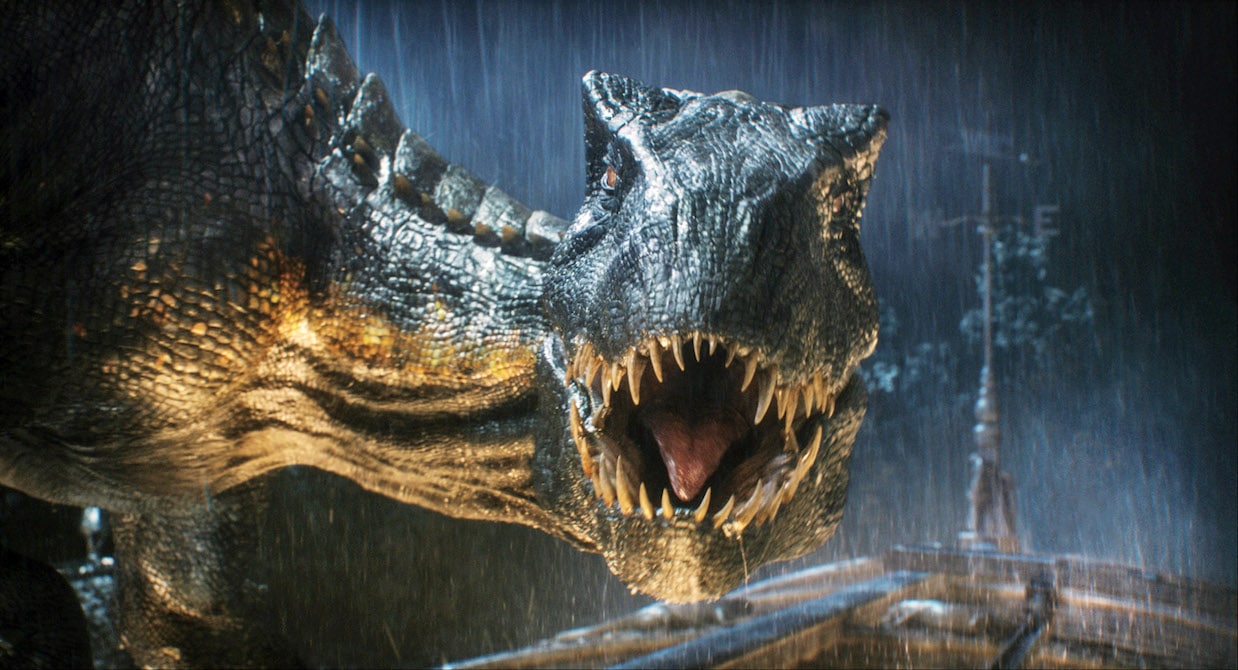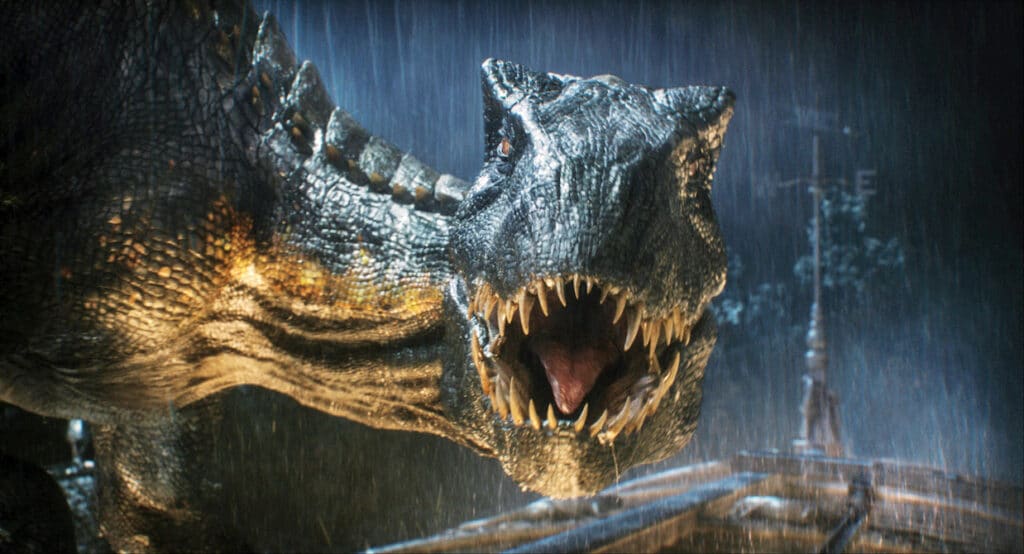 $1.3 billion. In the sequel to Jurassic World, Chris Pratt and Bryce Dallas Howard are back trying to save the dinosaurs from destruction on their island, but things ultimately go wrong with the prehistoric beasts unleashed on the world, which is where next year's Jurassic World: Dominion comes in.
#15 The Exorcist (1973) — Inflation Adjusted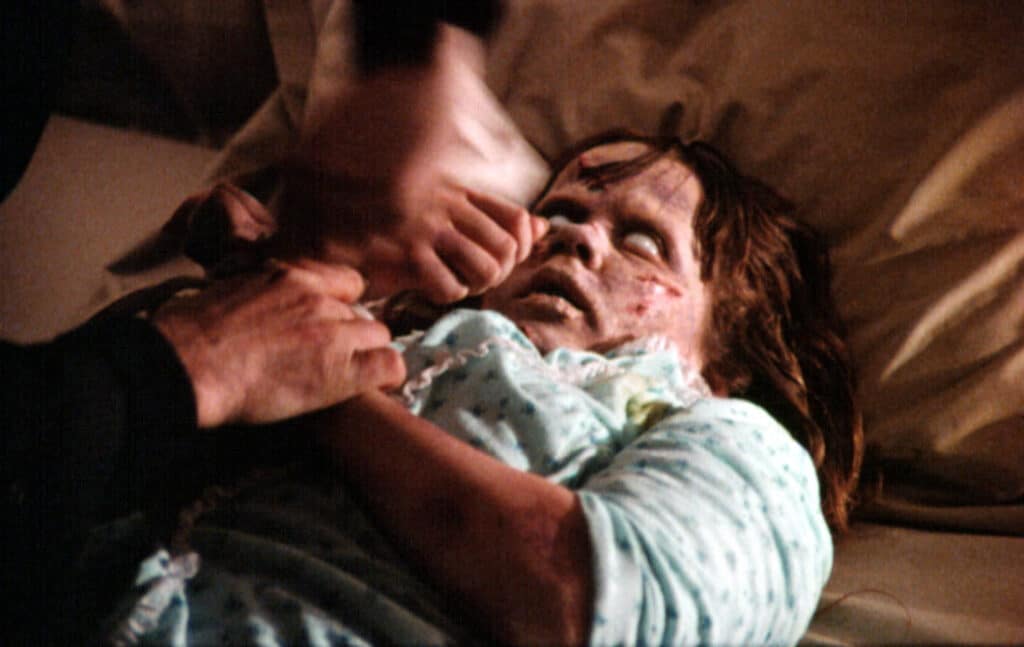 $2 billion. From this vantage point, you'd never know just how big this movie was in its day, but it scared the hell out of audiences in this tale of young Regan (Linda Blair) being possessed by the Devil, and the attempts of a couple of priests to exorcise the demon. You'll never look at pea soup the same way!
#14 Star Wars Episode VIII: The Last Jedi (2017) — Pre-Inflation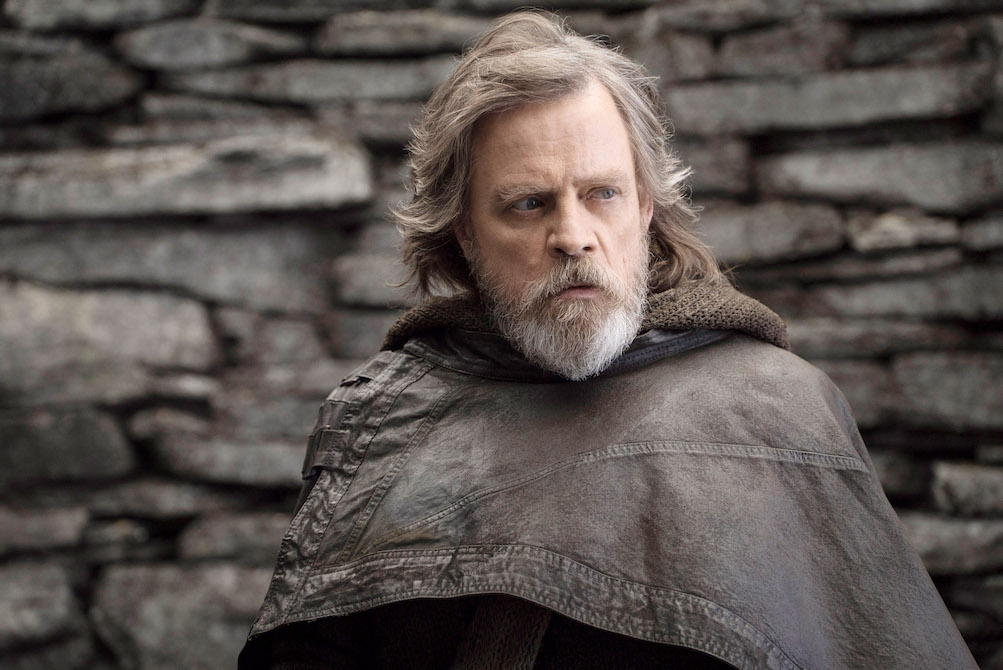 $1.32 billion. The divisive (and, as it turns out, underrated) middle chapter of the Star Wars sequel trilogy, largely intertwining new character Rey (Daisy Ridley) with Mark Hamill's returning Luke Skywalker.
#14 Avengers: Infinity War (2018) — Inflation Adjusted
$2.05 billion. The entire Marvel Cinematic Universe has been laying the groundwork for this one and its followup, 2019's Avengers: Endgame, as the heroes attempt to stop Thanos (Josh Brolin) from using a gauntlet filled with "Infinity Stones" to bring balance to the universe by wiping out half of all life. SPOILERS: The heroes fail!
#13 Harry Potter and the Deathly Hallows Part 2 (2011) — Pre-Inflation
$1.34 billion. The eighth and final chapter of the Harry Potter saga as the boy wizard (Daniel Radcliffe) goes up against the dark wizard Voldemort (Ralph Fiennes) for the sake of the world. Watching Daniel and the rest of the young cast grow up before our eyes over the course of a decade was unprecedented.
#13 Jaws (1975) — Inflation Adjusted
$2.1 billion. Three boys hunt shark, shark eats boy, two boys swim home. What can you say about Steven Spielberg's classic based on the Peter Benchley novel? Nearly 50 years later, it still holds up and fills you with second thoughts about getting into the water.
#12 Black Panther (2018) — Pre-Inflation
$1.37 billion. The late (and beloved) Chadwick Boseman brings King T'Challa (aka Black Panther) of Wakanda to life in brilliant fashion, leading his people into the future while taking on the challenge for power by his cousin, Michael B. Jordan's Erik Kilmonger.
#12 Jurassic Park (1993) — Inflation Adjusted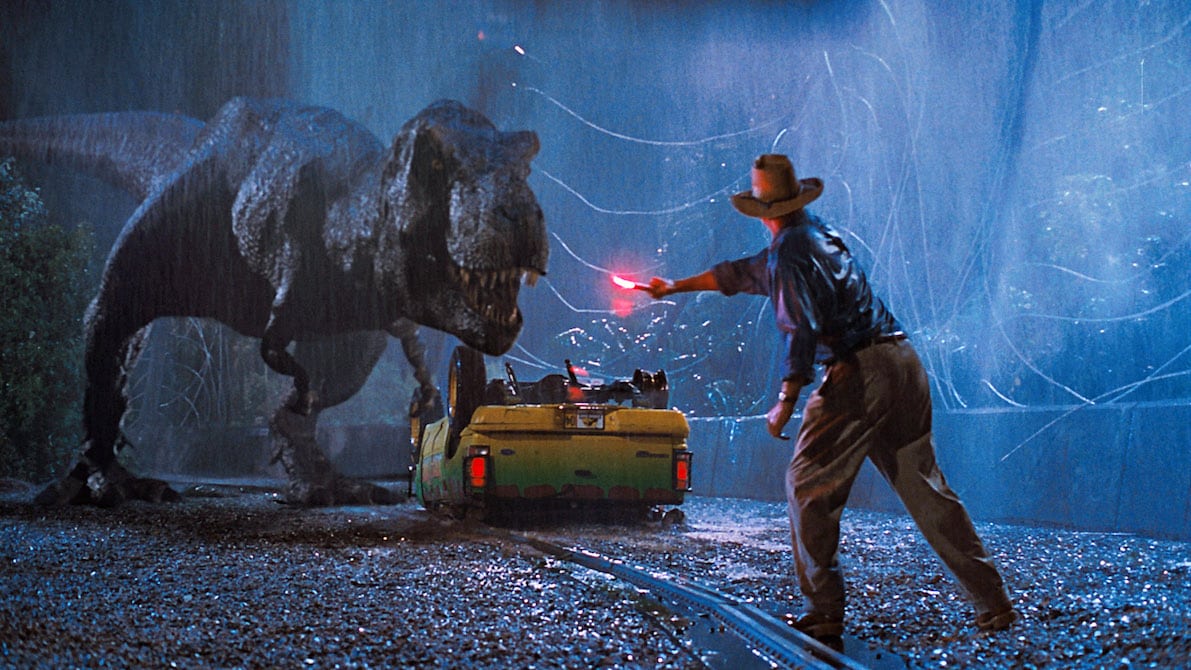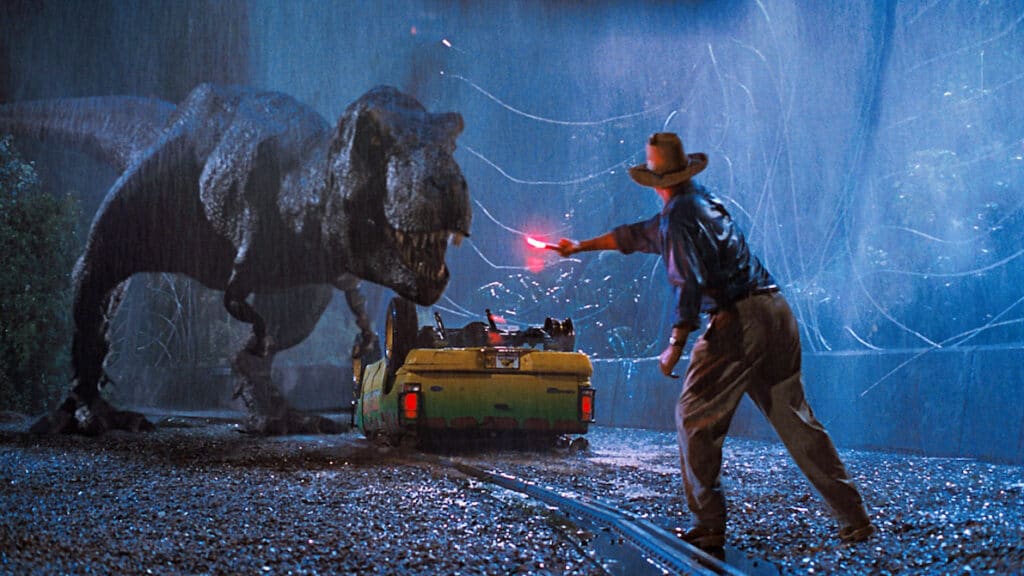 $2.1 billion. There are certain films that mark the next step in the evolution of visual effects, and this is one of them as Steven Spielberg adapts Michael Crichton's novel about dinosaurs being genetically engineered back into existence. Nearly 30 years later, it still holds up — and the first T-Rex scene remains scary as hell.
#11 Avengers: Age of Ultron (2015) — Pre-Inflation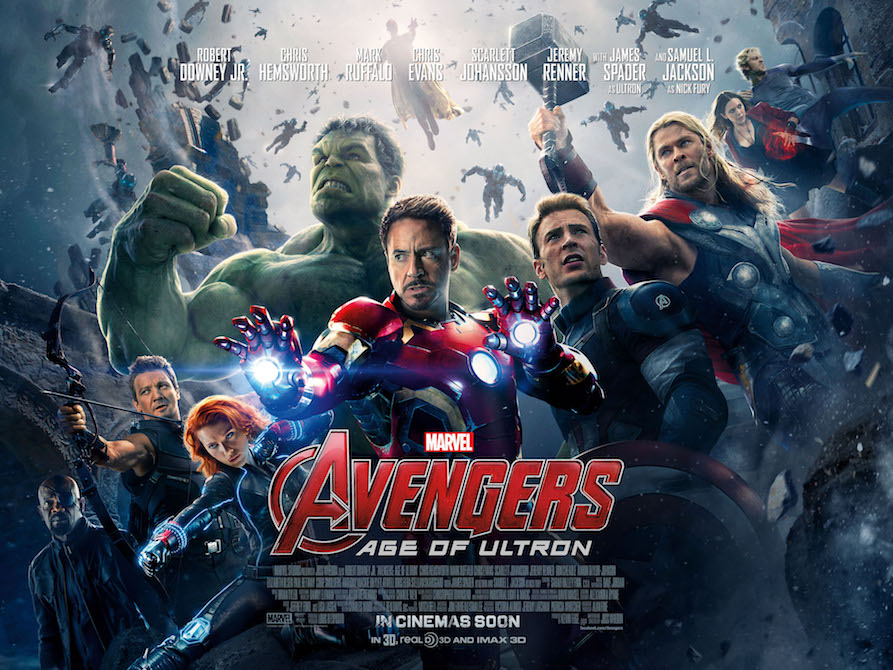 $1.4 billion. The second Avengers film (written and directed by the returning Joss Whedon) sees Earth's Mightiest Heroes in battle with the Tony Stark-created android Ultron (voiced by James Spader), who decides the best way to help humanity is to create an extinction-level event. Hmm. Not so crazy about that idea.
#11 Snow White and the Seven Dwarfs (1937) — Inflation Adjusted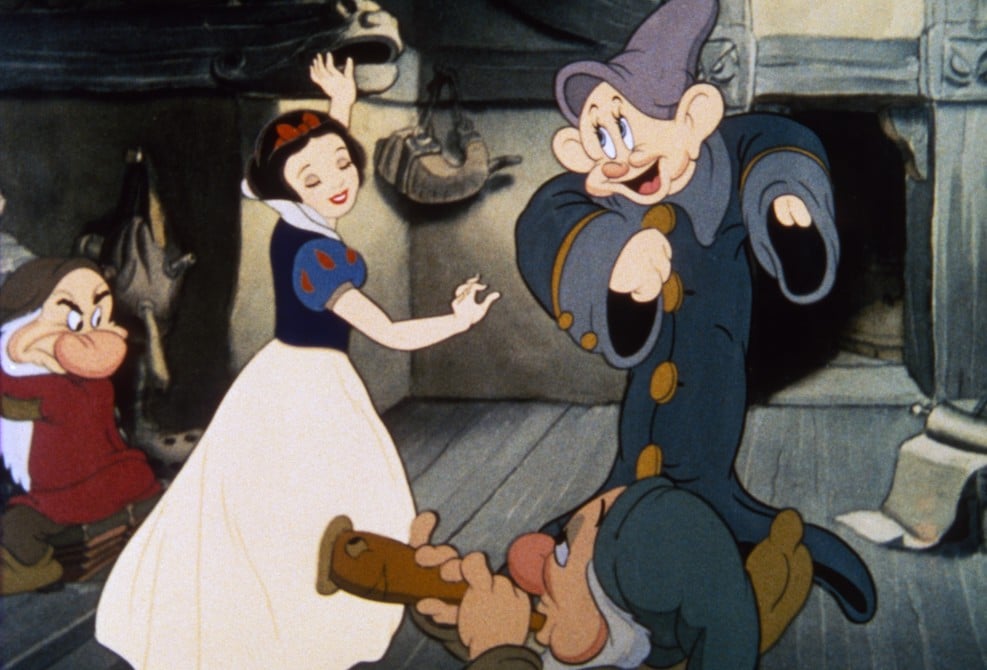 $2.15 billion. There's something reassuring about the fact that Walt Disney's first animated film is so high on this adjusted list. Snow White is a princess sent into the forest by her wicked stepmother, where she is befriended by a group of friendly dwarfs. Still so charming over 80 years later.
#10 Frozen II (2019) — Pre-Inflation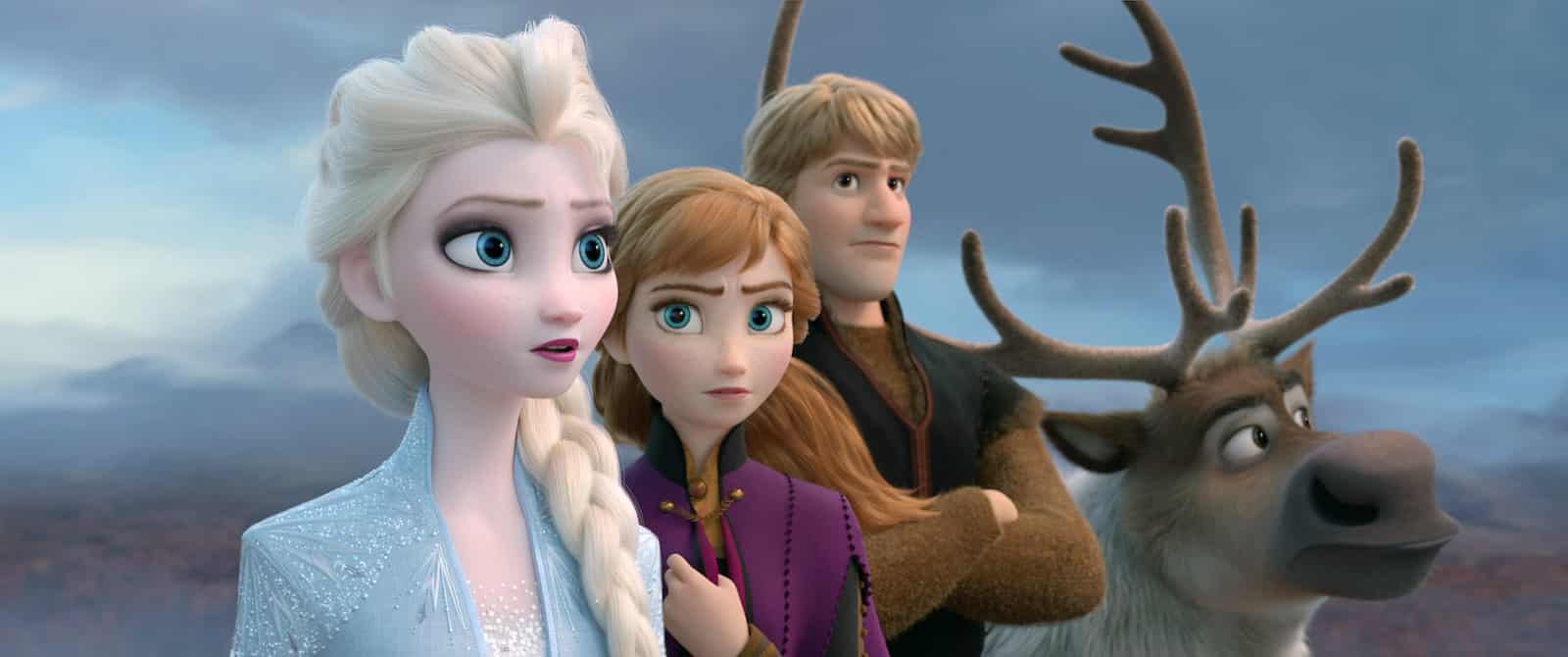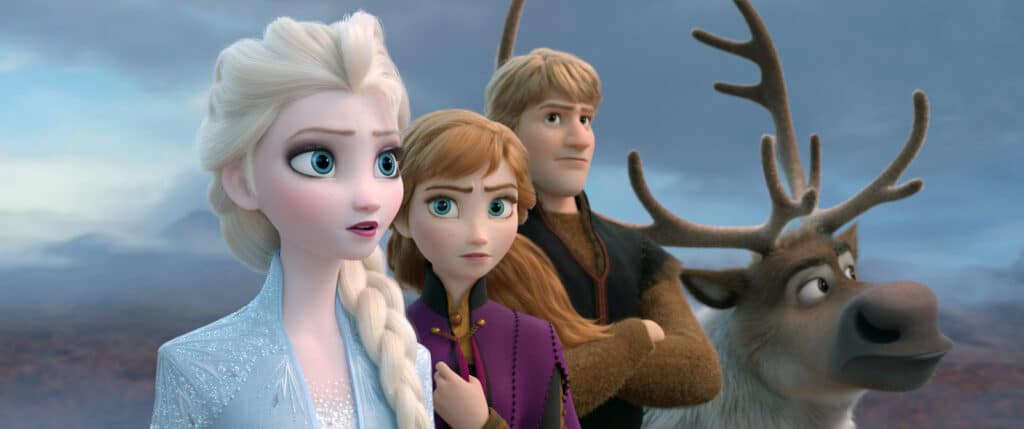 $1.45 billion. Anna, Elsa, and the rest of the gang are back, attempting to save their kingdom by finding an enchanted land that may hold the answer to the source of Elsa's powers.
#10 Star Wars: Episode VII — The Force Awakens (2015) — Inflation Adjusted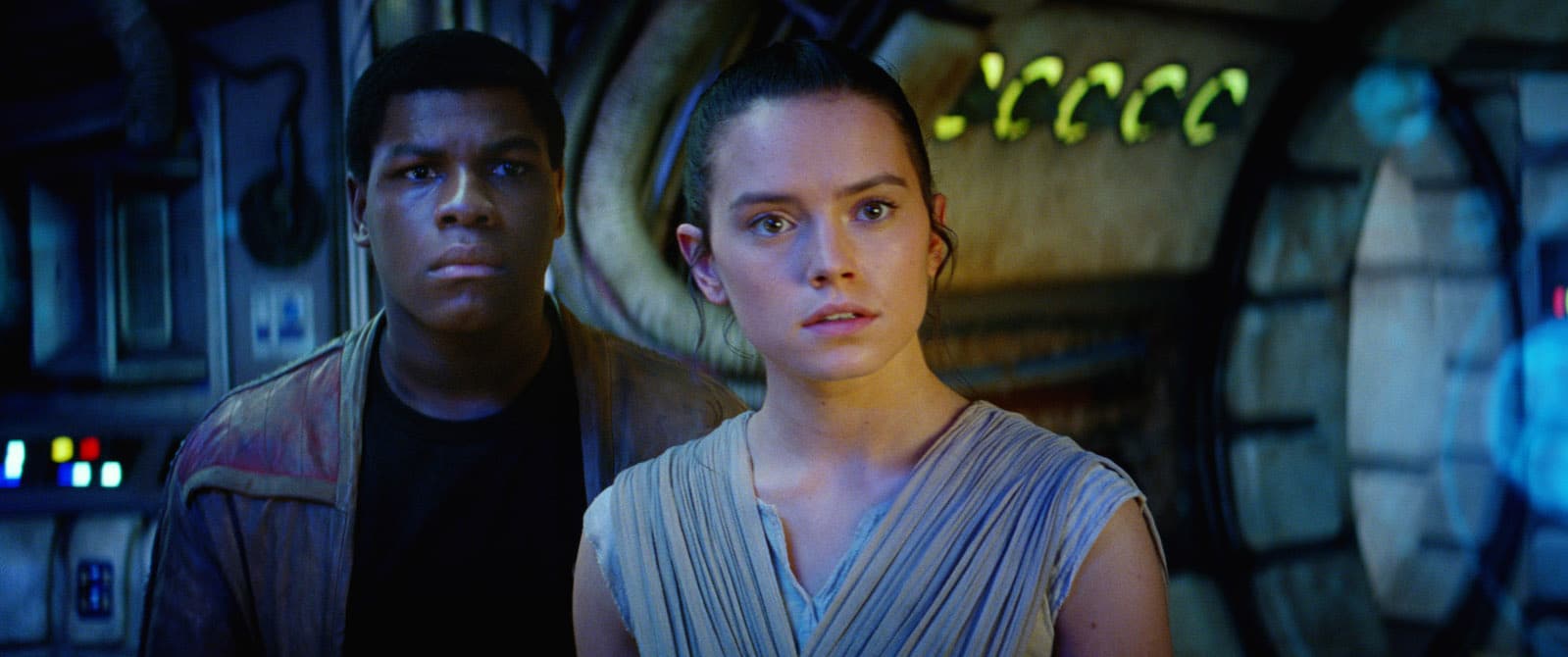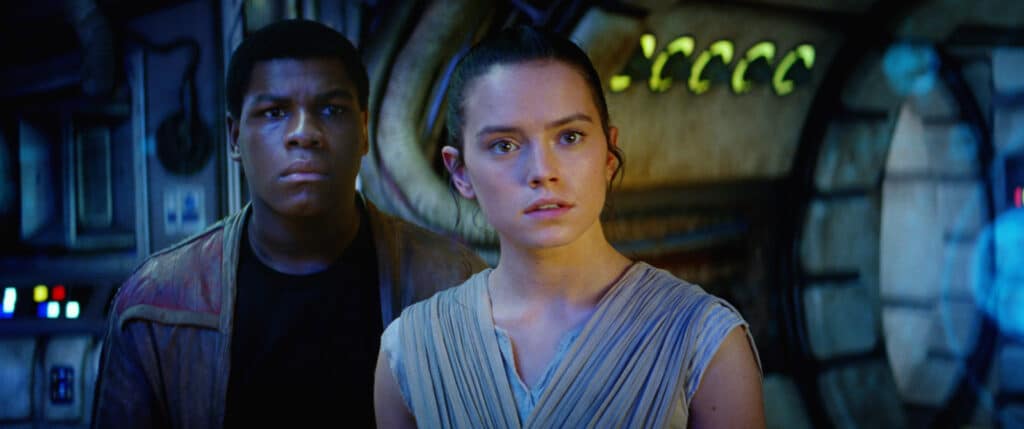 $2.2 billion. The first entry in the Star Wars sequel trilogy as director J.J. Abrams attempts to cleanse the palette of the prequels (though there are many who don't feel they need to be cleansed away) by introducing new characters, bringing back Harrison Ford and Carrie Fisher from the originals and revisiting many of the tropes that worked back then. And, delightfully, it all comes together, resulting in a film that is extremely watchable and enjoyable.
#9 Furious 7 (2015) — Pre-Inflation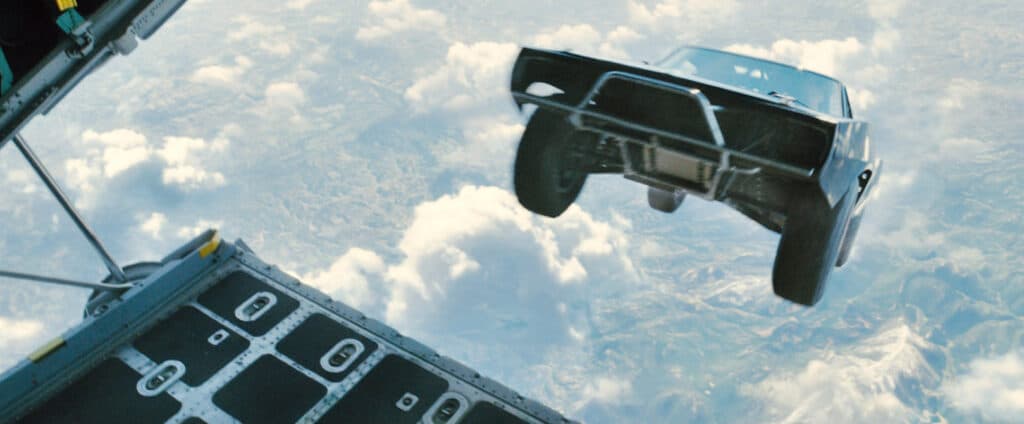 $1.5 billion. Dominic Toretto (Vin Diesel) and the rest of his "family" are forced to go into battle with Deckard Shaw (Jason Statham), who holds them responsible for the fact that his brother is in a coma.
#9 Doctor Zhivago (1965) — Inflation Adjusted
$2.25 billion. Omar Sharif and Julie Christie star in this love story involving the title Russian physician and poet who falls in love with a political activist's wife (despite the fact that he's married), all told against the backdrop of World War I and the October Revolution.
#8 The Avengers (2012) — Pre-Inflation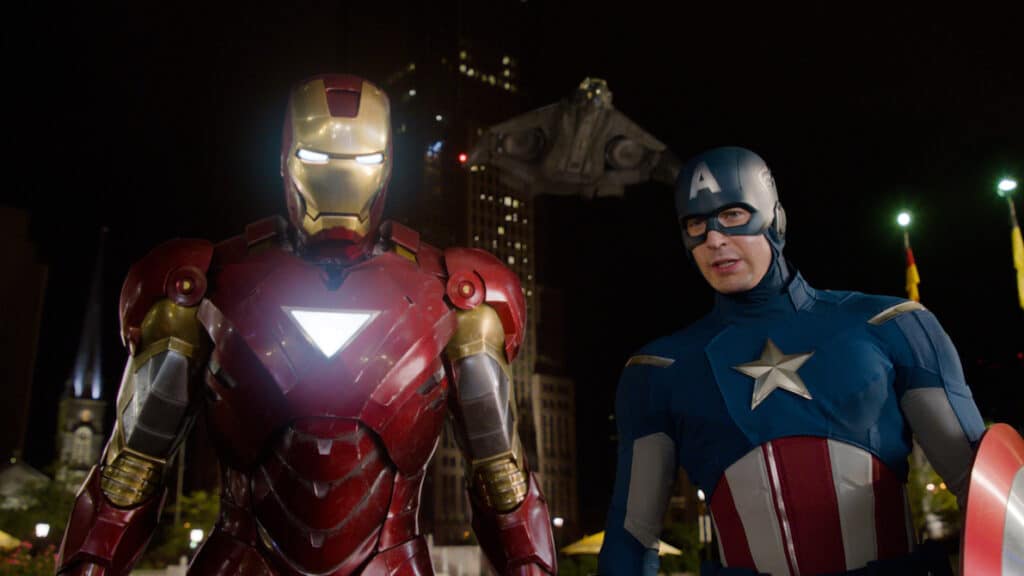 $1.51 billion. As noted earlier, it's the first big-screen crossover event of its kind, bringing together a group of heroes — in all those costumes — to battle a common baddie. It's the norm now, but back then? Mind-blowing.
#8 The Ten Commandments (1956) — Inflation Adjusted
$2.3 billion. There's spectacle, and then there's spectacle! Moses (Charlton Heston) is raised as a prince in Egypt, but his true heritage as a Hebrew is discovered and revealed, resulting in his being put into slavery where he works to set his people free. With a little help from the almighty, a couple of stone tablets, and a staff that would put Harry Potter's wand to shame, he does it.
#7 The Lion King (2019) — Pre-Inflation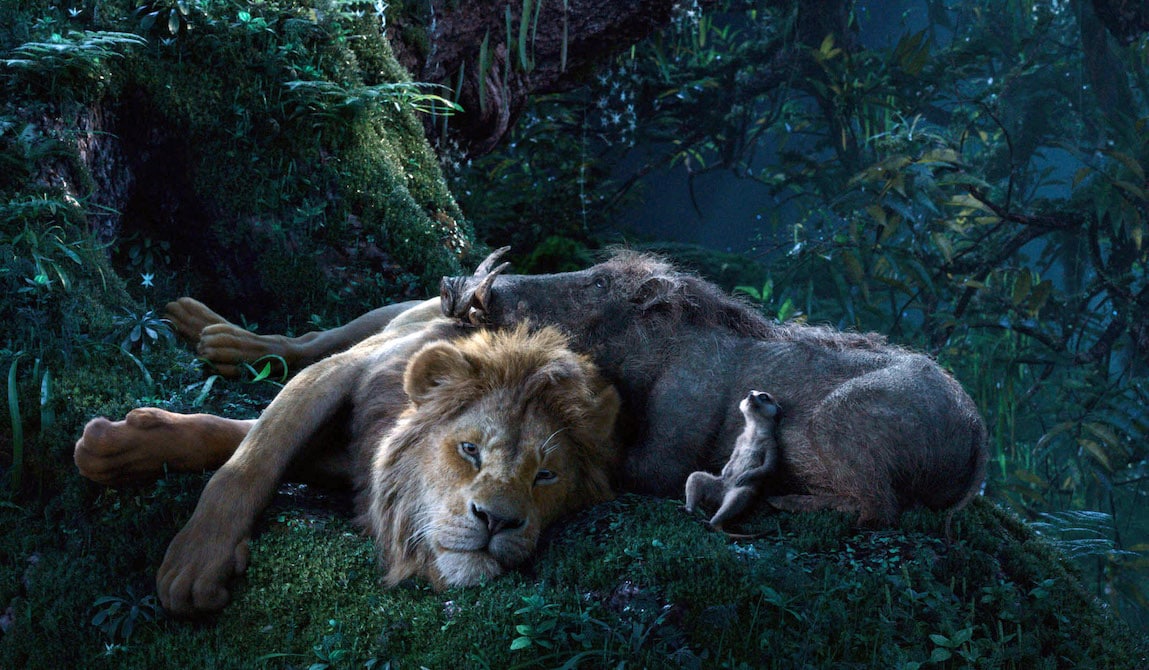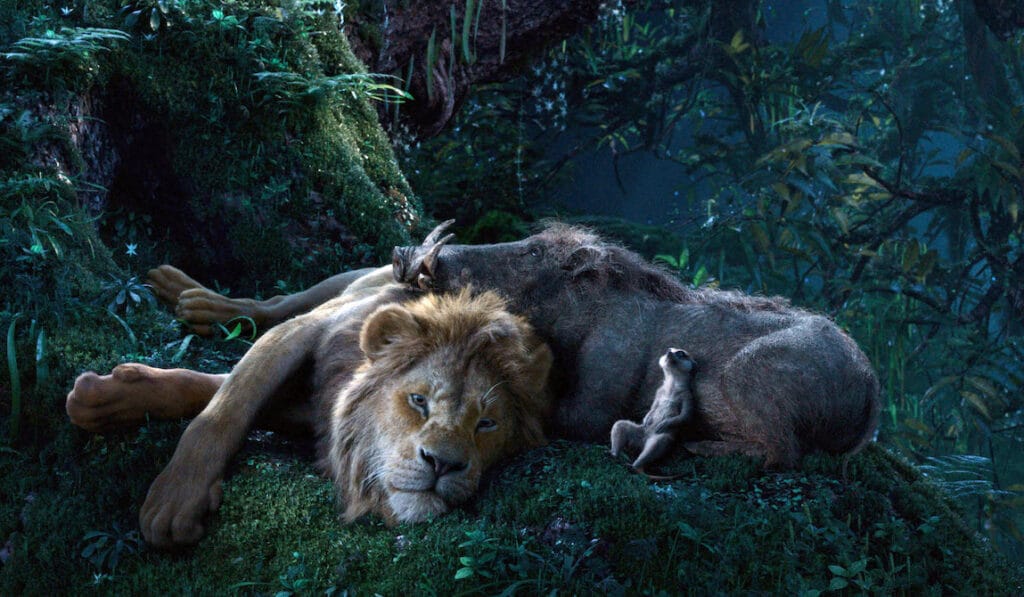 $1.6 billion. It's the live-action version (hmm, is that accurate given that the characters are all CG?) of the '94 Disney animated classic. Almost beat for beat the same film, but nonetheless a wonder to behold.
#7 E.T. the Extra-Terrestrial (1982) — Inflation Adjusted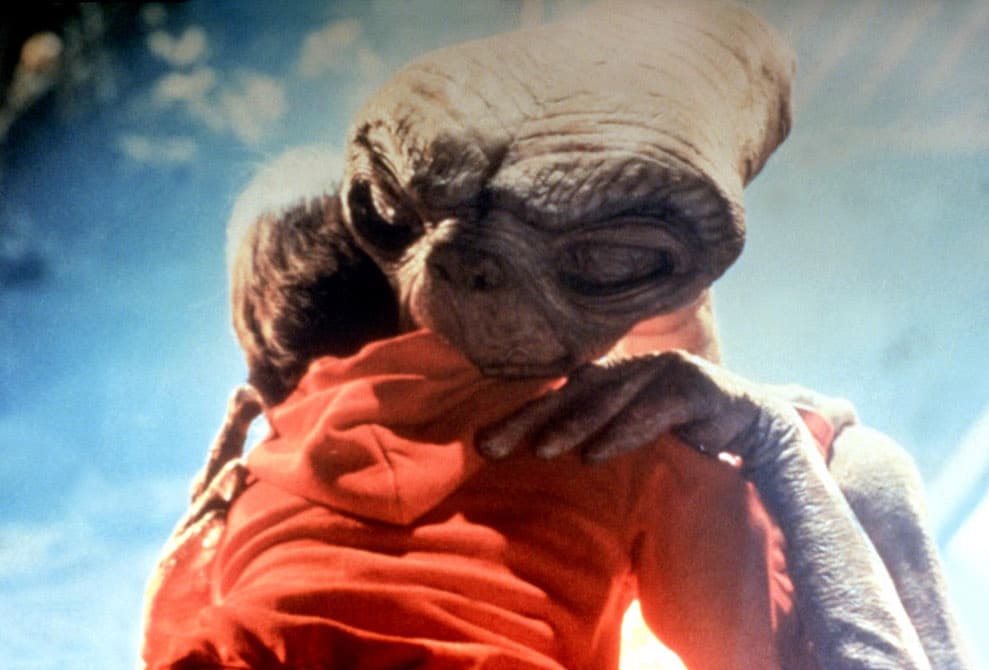 $2.4 billion. Yes, from the vantage point of 2021 (nearly 2022), it's hard to look at the animatronic model created for E.T. and take it seriously, but in 1982 audiences absolutely believed and were swept up in the little alien's attempts to "go home" and his deep friendship with young Elliott (Henry Thomas), Still one of Spielberg's greats.
#6 Jurassic World (2015) — Pre-Inflation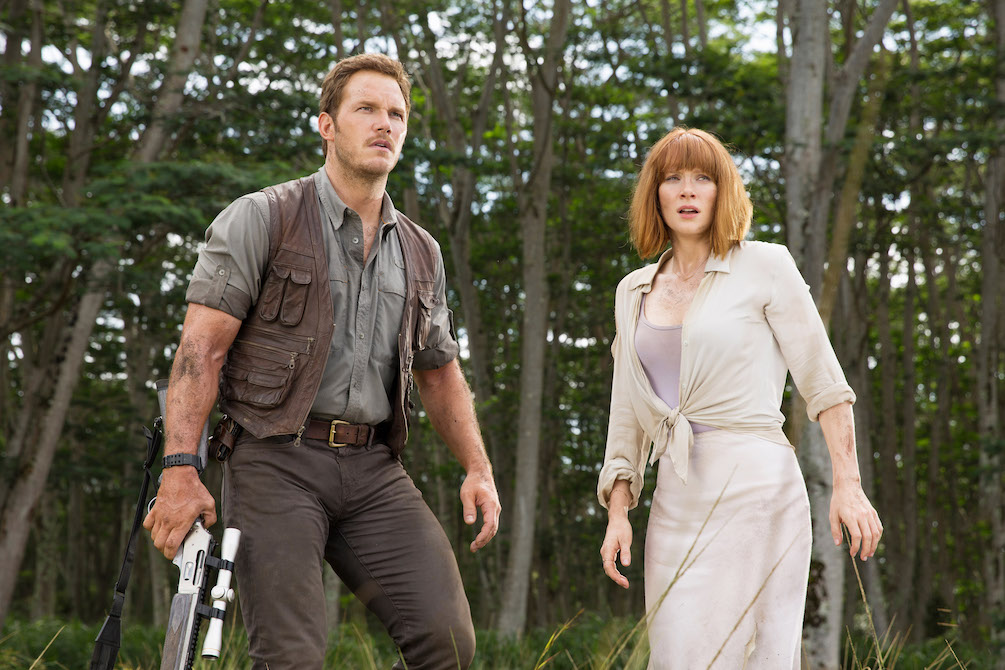 $1.67 billion. You've got to figure that if you're making a movie about a theme park, things are going to go horribly wrong. Unlike most others, though, in this case, the attractions start eating the customers. Described a bit more above.
#6 The Sound of Music (1965) — Inflation Adjusted
$2.5 billion. Julie Andrews is Maria, a young novitiate sent by her convent in the 1930s to Austria so that she can be the governess to the seven children of Christopher Plummer's Captain Von Trapp. This and Mary Poppins were the career-defining roles for Andrews. The songs are wonderful.
#5 Avengers: Infinity War (2018) — Pre-Inflation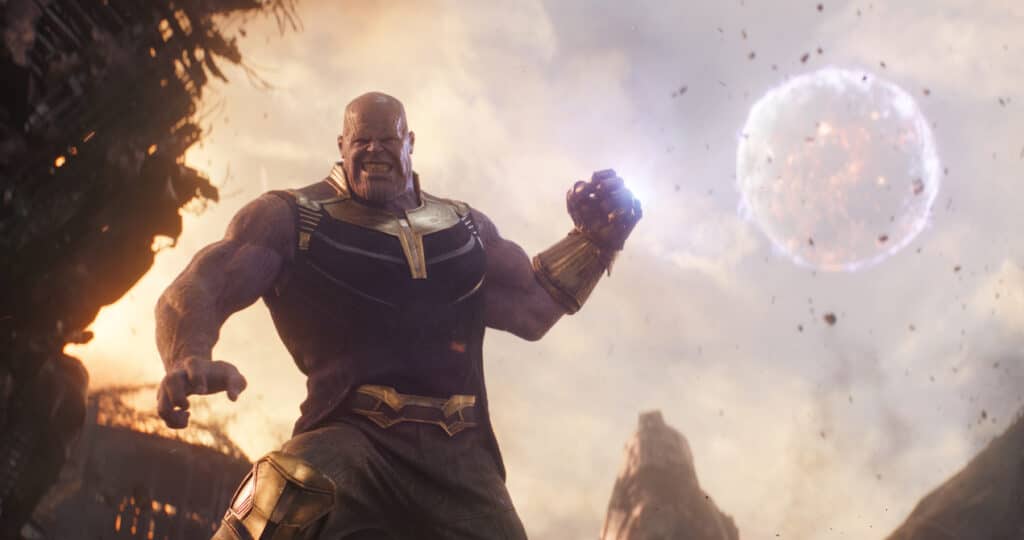 $2 billion. Heroes team up to battle Thanos and come this close to stopping him, but fail to do so. Bye-bye half the life in the universe
#5 Avengers: Endgame (2019) — Inflation Adjusted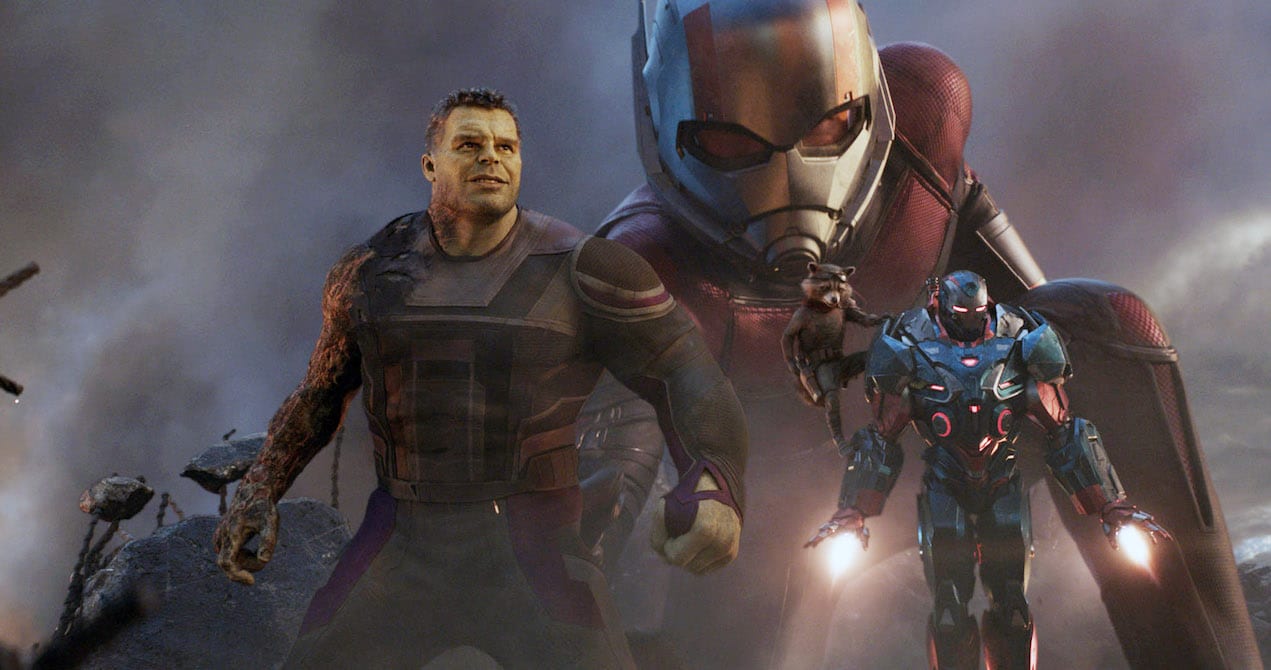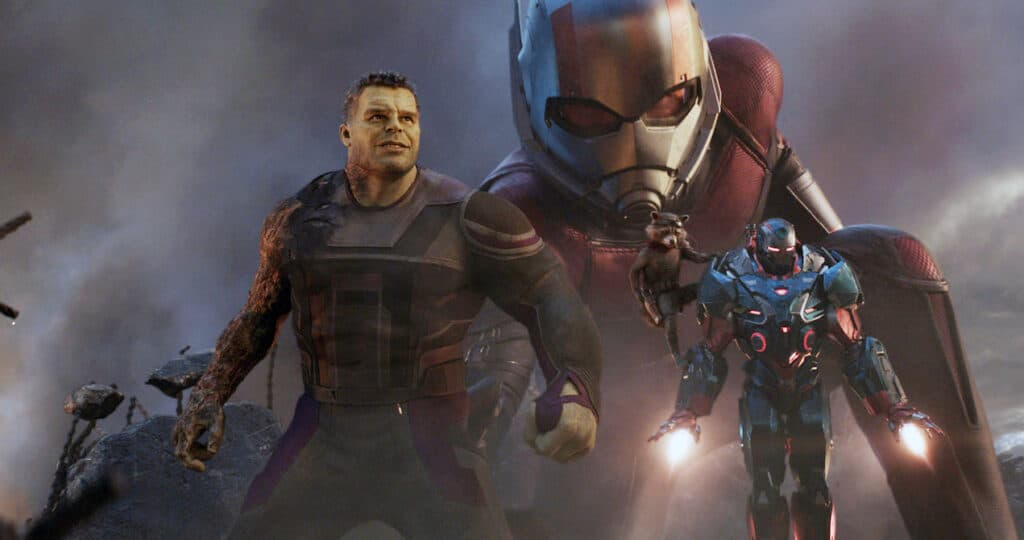 $2.9 billion. With the adjustment, the films follow each other on the list. Obviously, this is the sequel to Infinity War, set five years later when the surviving Avengers hatch a plan to go back in time to retrieve the Infinity Stones before Thanos does and restore the lives he had "blipped" away. An incredible achievement and the last hour will just blow you away with thrills and emotions.
#4 Star Wars: Episode VII — The Force Awakens (2015) — Pre-Inflation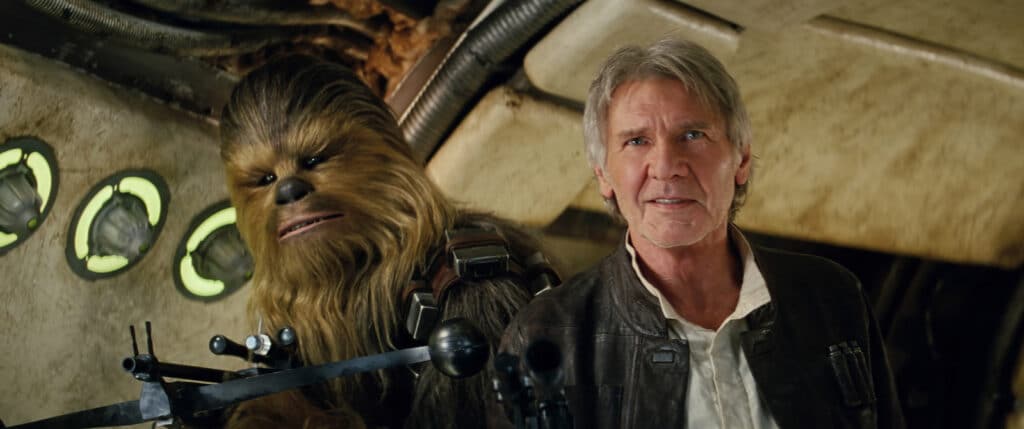 $2.069 billion. Previously discussed, it's a return to a long time ago in a galaxy far, far away with original characters, new additions, battles of the Force, and much more. Plus there's the adorable droid BB-8.
#4 Star Wars: Episode IV — A New Hope (1977) — Inflation Adjusted
$3 billion. The one that started it all, with writer/director George Lucas taking all of the movie influences of his life (from Flash Gordon to The Seven Samurai), mixing it together and creating a concoction that has intoxicated multiple generations of viewers. And a true evolutionary step forward in terms of visual effects. The Force is still strong with this one.
#3 Titanic (1997) — Pre-Inflation and Inflation-Adjusted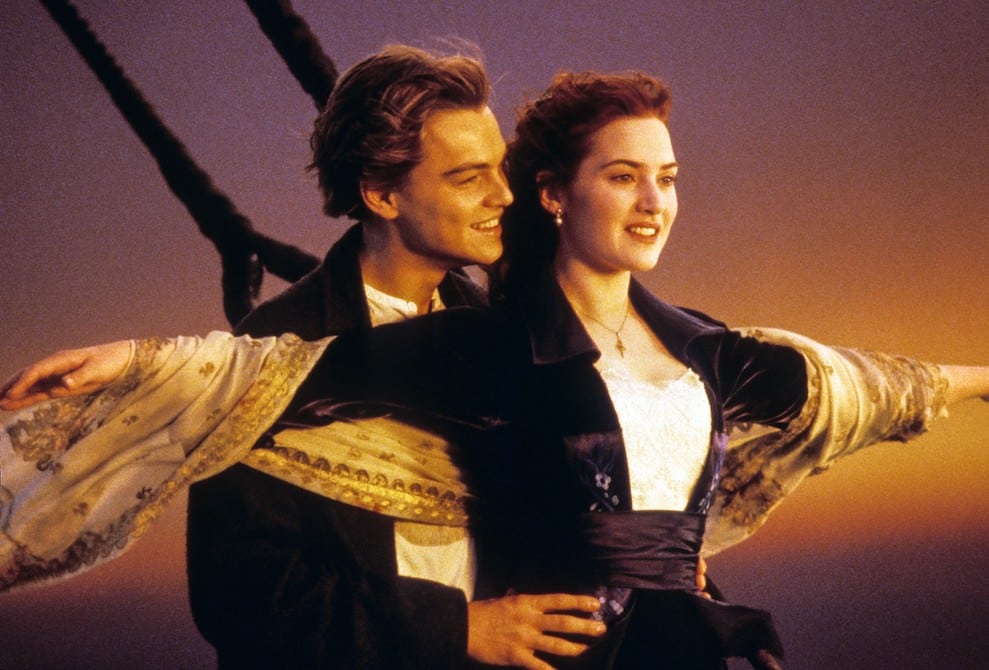 $2.2 billion; adjusted for inflation its box office swells to $3.2 billion, but its position on the list is the same. James Cameron not only recreates the doomed luxury liner and achieves the ship's demise beautifully, he somehow, in the course of three hours, makes us absolutely believe in the tragic yet inspiring love story of Jack and Rose (Leonardo DiCaprio and Kate Winslet). Still King of the World as far as we're concerned.
#2 Avengers: Endgame (2019) — Pre-Inflation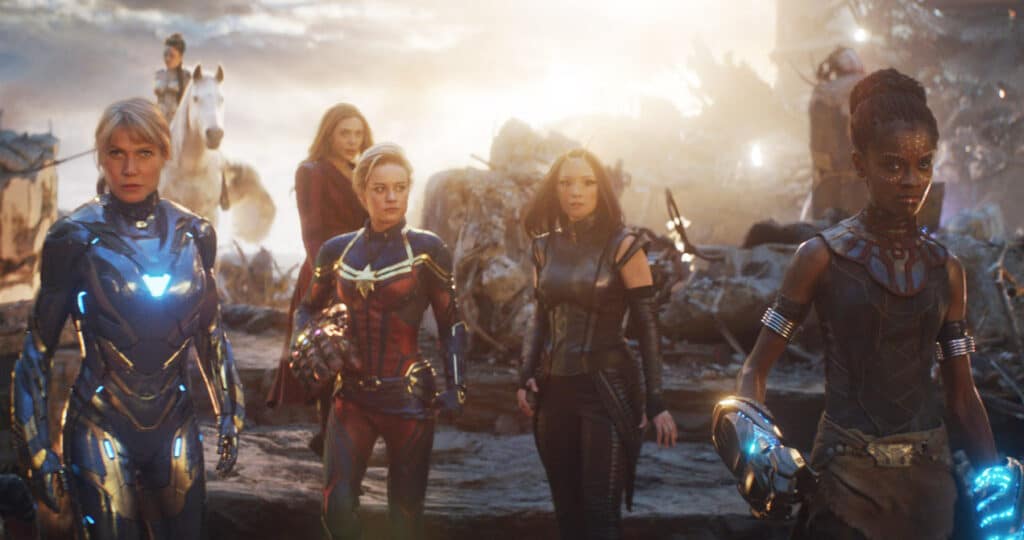 $2.7 billion. Oh, we've already talked about this one. Can't recommend it highly enough, though, impossible as it may seem, the new Spider-Man: No Way Home gives it a run for its money in terms of excitement.
#2 Avatar (2009) — Inflation Adjusted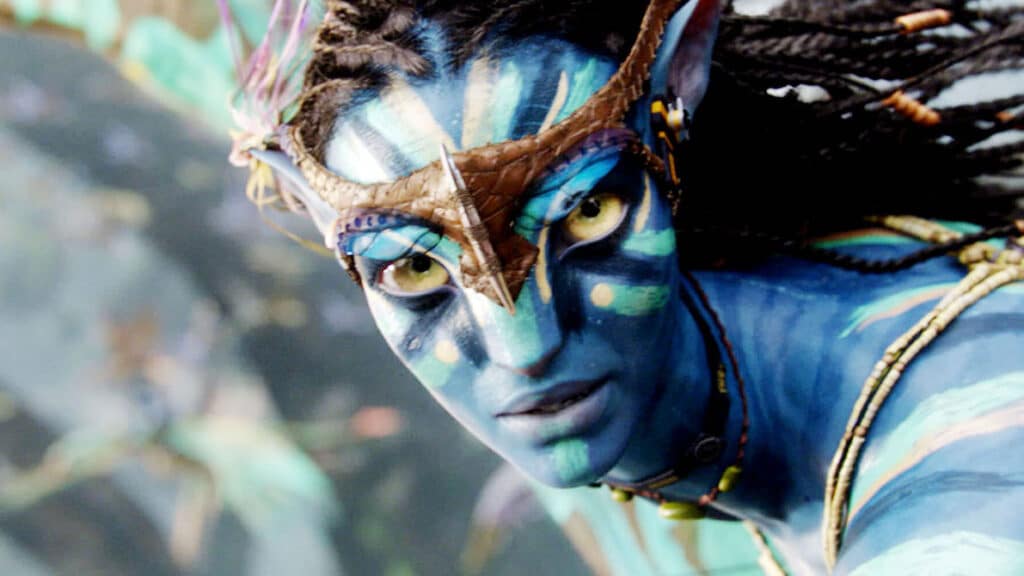 $3.3 billion. Sure we've seen this plot before, most notably in Dances with Wolves, but James Cameron transports us to a CG world of wonder that was unlike anything we'd ever seen before as nasty old corporate earthlings attempt to plunder another world's resources, not giving a damn about the indigenous people. In 2009 we'd simply seen nothing like it.
#1 Avatar (2009) — Pre-Inflation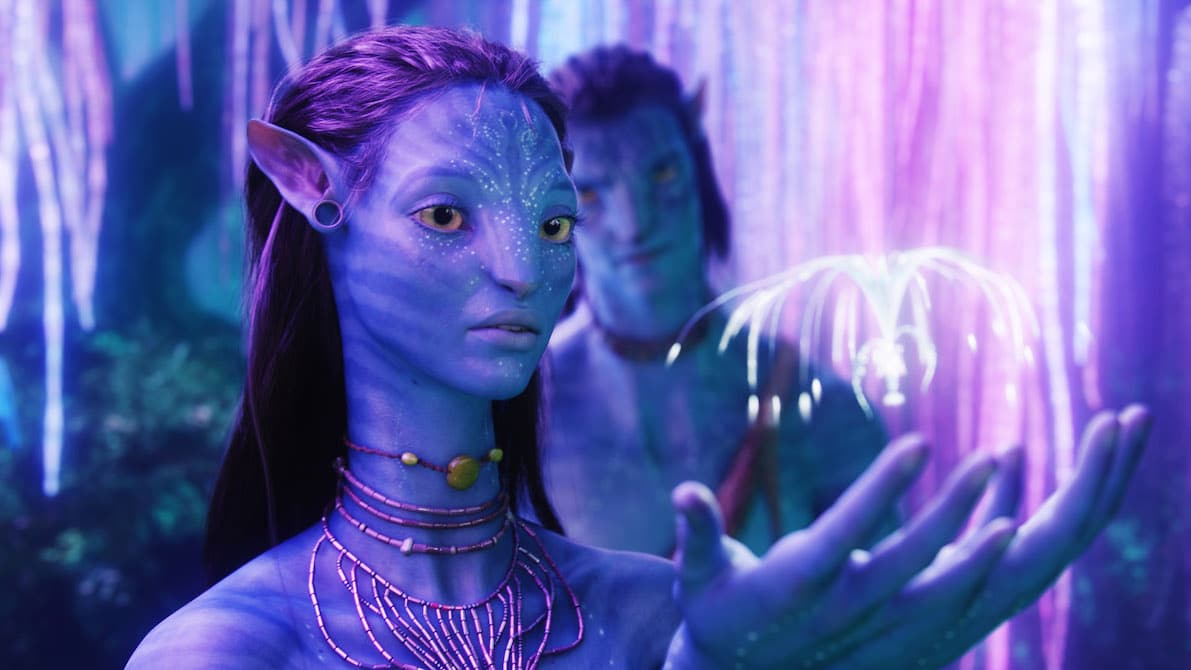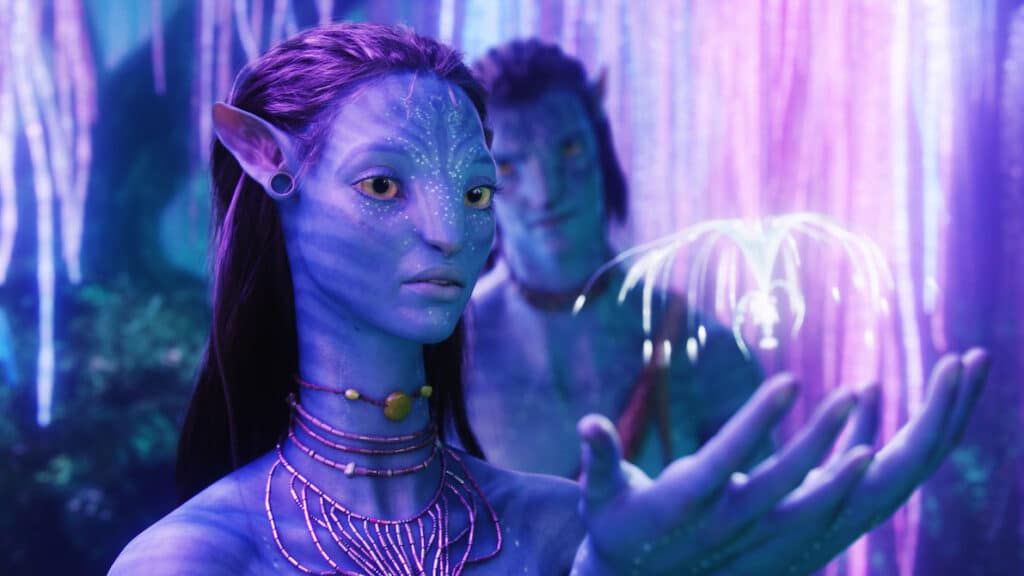 $2.8 billion. See above, and note that all these years later, Cameron is filming no less than three sequels, to be released in 2022, 2024, and 2026. Will the audience want to be transported away in the same manner? We'll just have to wait and see.
#1 Gone with the Wind (1939) — Inflation Adjusted
$3.7 billion, Putting aside the racial stereotypes that are obviously a product of its time, Gone with the Wind has sold more tickets than any other movie in history. Clark Gable is profiteer Rhett Butler and Vivien Leigh is Scarlett O'Hara, daughter of a plantation owner, who engages in a torrid love affair set against the Civil War and the Reconstruction period. Unlike Rhett Butler, the motion picture academy did give a damn, awarding the film eight Oscars in the categories of Best Picture, Best Actress, Best Supporting Actress, Best Director, Best Screenplay, Best Cinematography, Best Art Direction, and Best Editing.
Note: Pre-inflation box office figures come from boxofficemojo.com while those adjusted for inflation come from Total Film.