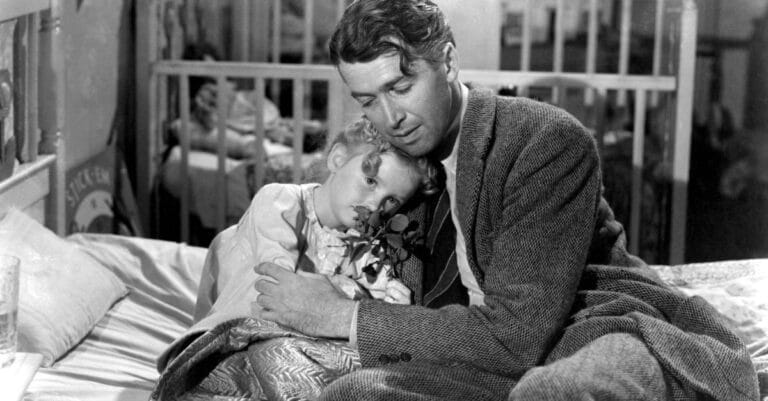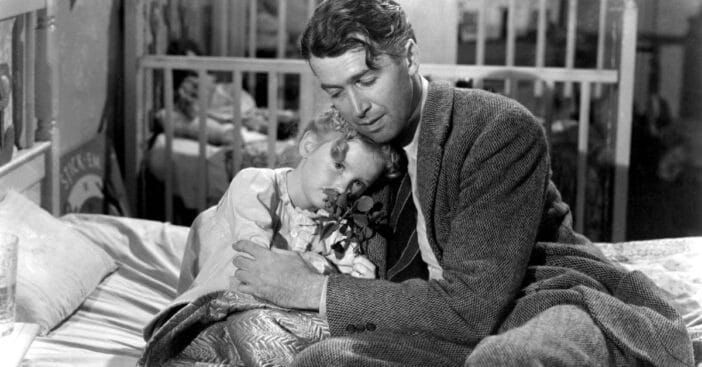 75 years ago, less than a week until Christmas, It's a Wonderful Life was released and the world was introduced to a cast of characters that would help redefine the hopeful nature of the holiday – and life itself, even if just for an hour. Today, only a few remain of the core cast, including two former child actors Karolyn Grimes and Jimmy Hawkins, and though they shared the experience of making this classic film, they each have different memories of it and its impact.
Grimes, then six, played Zuzu Bailey, one of the many beacons of light and life that help give George Bailey reason to carry on. Today, Grimes is 81. She was joined by Hawkins as Tommy Bailey, the youngest Bailey son, today 80. Learn what insights this remaining duo can share of a film that has transcended decades and borders – and critical expectations – to define the Christmas spirit.
Karolyn Grimes and Jimmy Hawkins share memories as young actors in the film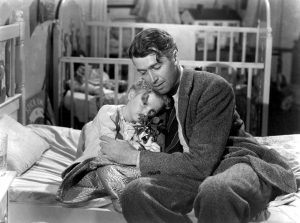 No one in the cast and crew could know for sure what an impact It's a Wonderful Life would have, especially the youngest among them. Looking back on the roughly 90 days of filming the cast put in, Grimes most vividly remembers feeling excited that she got to play in the snow for her job. As for Hawkins, his memory can easily conjure up scenes of early morning wakeups while it was still dark, all to set off on buses and streetcars to film his scenes in Culver City.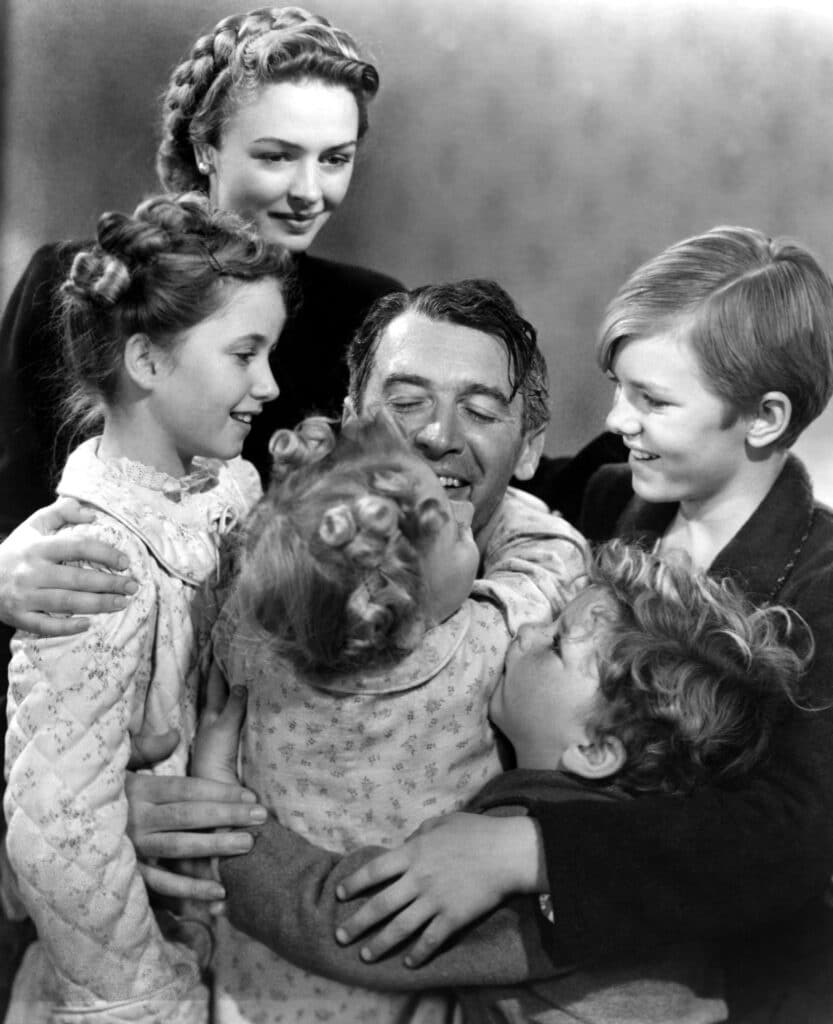 Once there, he remembers the process of enacting a scene with equal clarity. "I have vivid memories of doing that film," Hawkins said. "On the set, Capra would squat down, eye-to-eye, tell me what he wanted me to do and did I understand it. I said, 'Oh, yes, sir.'" There was room for little else; Hawkins remembers Capra as a very determined director who wanted his vision and his vision alone presented on the camera. "It was his movie," Hawkins emphasized. "People fell by the wayside because it was his vision. If you didn't have his vision, you weren't making his move. He was very precise, very nice to everybody on the set. But now it's a job."
Unprecedented success came for Karolyn Grimes and Jimmy Hawkins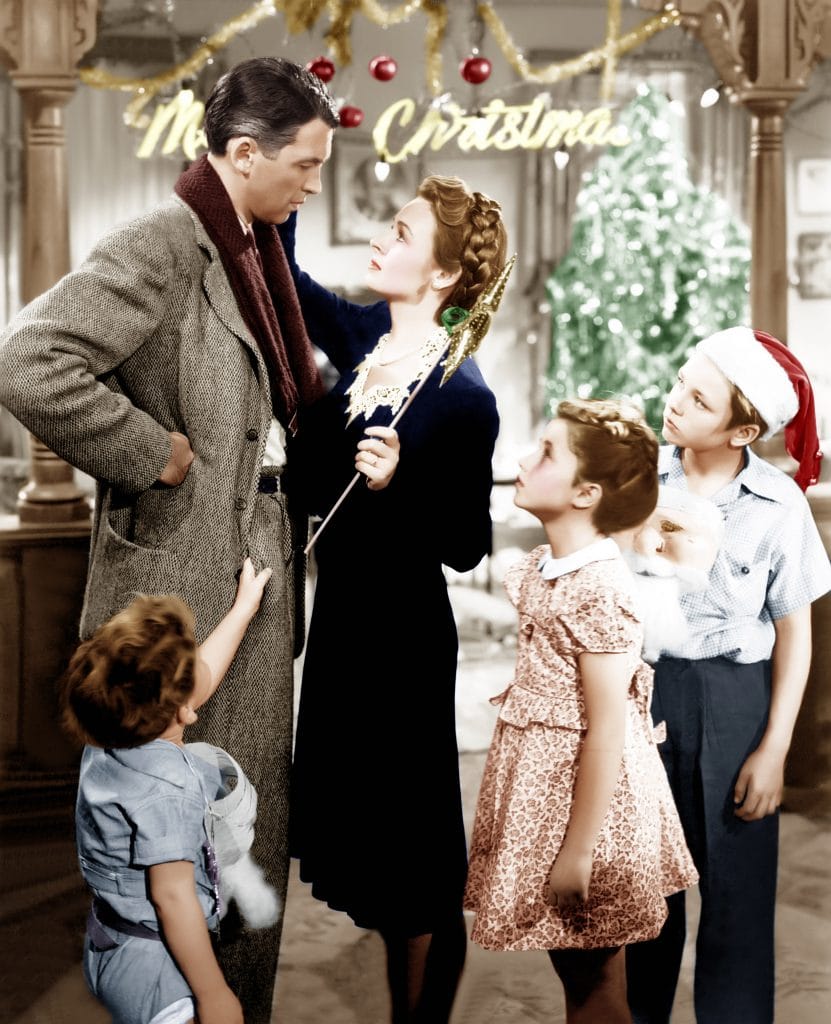 Having been a part of the movie from filming to release, Grimes can share that upon its initial debut, "It was not a hit." Indeed, "They did a beautiful job of getting it out there and then it bombed more or less." Originally, the film was slated for a January 1947 release but was pushed forward to December 1946 to make it eligible for the Academy Awards. Ultimately, that gave the movie too much competition, whereas the 1947 options were fewer, allowing It's a Wonderful Life the chance to shine. As it was, the movie reported a $525,000 loss at the box office. It didn't help that it also fell under scrutiny during the Red Scare, either. And while Hawkins worded his evaluation of Capra gently, others such as composer Dmitry Tiomkin found him difficult to work with after the director cut some of his scores without any consultation.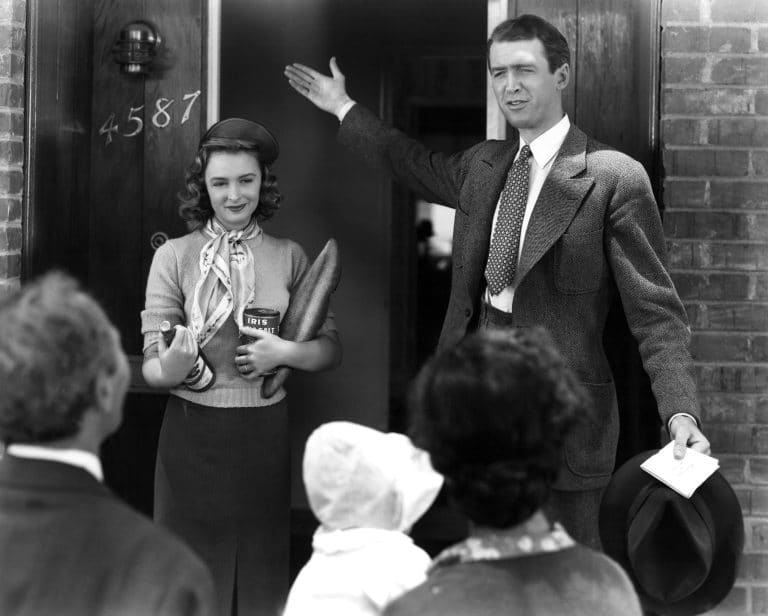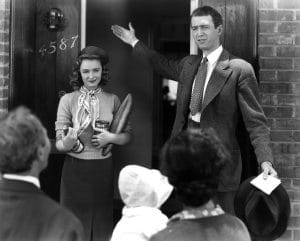 Against the odds, though, the cast watched as It's a Wonderful Life became part of the American psyche. It was initially perceived as a flop, "But then," Grimes explained, "in the early '70s, it became public domain and it was on every channel every year." Every channel – in just about every country. Grimes went on, "I get a lot of fan mail from Great Britain and even the Mideast and all kinds of places. It's reaching a lot of people, and I think people will want to make a difference." That is, after all, one of the main draws that viewers are seeing in the movie and that these two actors hope the film promotes. "It gives us such an optimistic view of what our lives can be." Grimes believes. "And we have the power to make that. We can make a difference and we can make things happen."
"We feel we're lucky to have played those parts and carry Frank Capra's message," Hawkins added. "He's not around to do it, and he gave us a great part and a lot of wonderful memories, so we just naturally do it. We want to carry on that message, whether it's to inmates at Attica or ringing the bell at the Stock Exchange. We talk to everybody to keep it going."