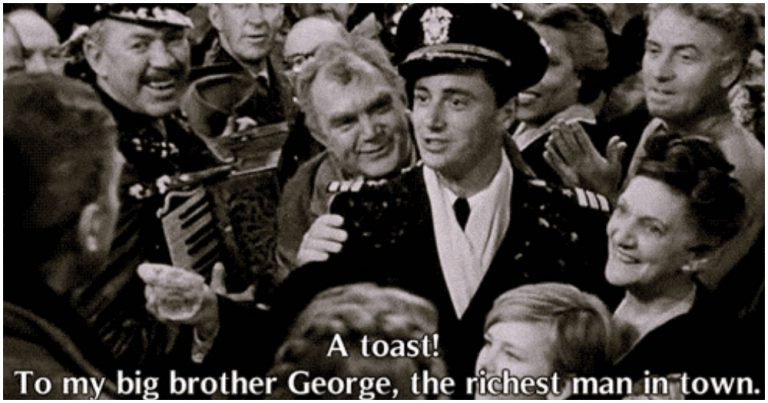 "Every time you hear a bell ring, it means that some angel's just got his wings."
1.
Nobody who has friends is a failure.
Thanks, Clarence.
2.
Life is incredibly significant.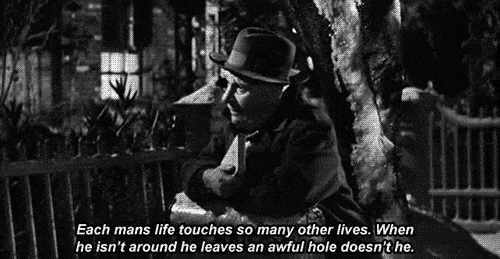 3.
Don't compare yourself to others.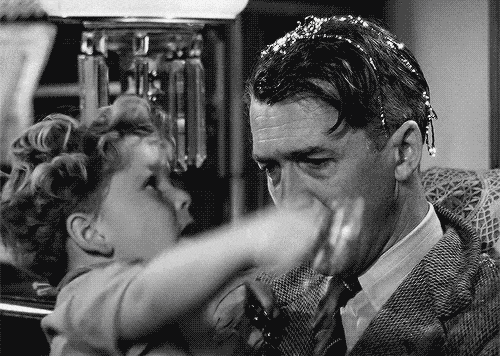 4.
Sometimes, villainy prevails.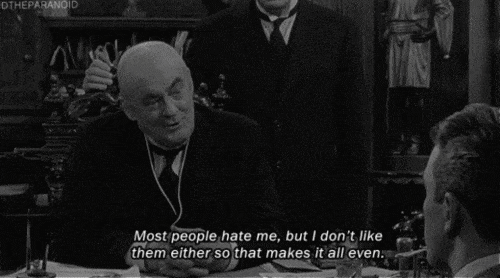 *Pushes Mr. Potter down stairs*
5.
It's best to hire outside of the family when it concerns your business ventures.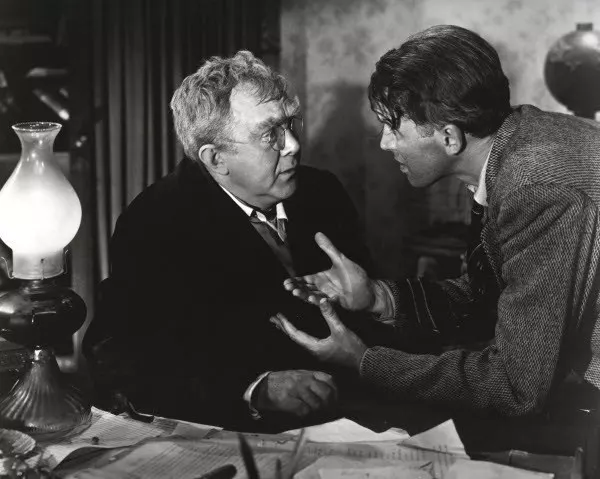 6.
Learn to appreciate the small things in life.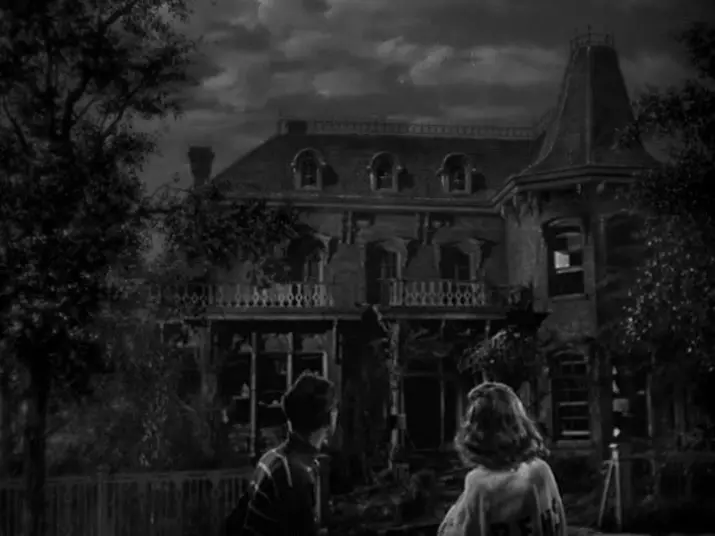 Yes, even that drafty old house.
7.
It's OK to ask your parents for advice.
As Pa Bailey once said, "All you can take with you is that which you've given away."