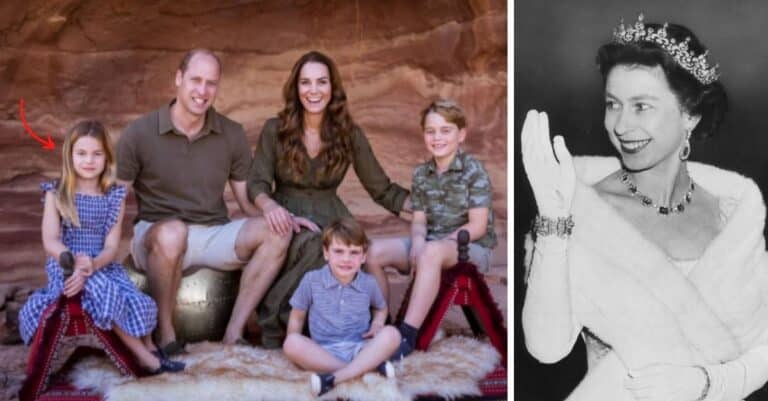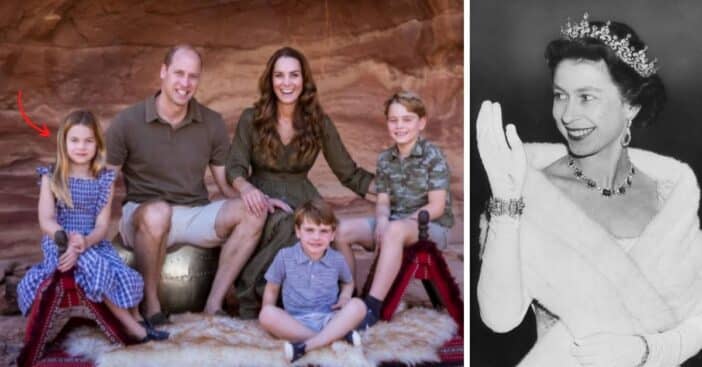 Fans are loving the resemblance between Queen Elizabeth and Princess Charlotte, as the Royals have just released a new Christmas card showing how much the kids have grown up in the last year. Shown in the Christmas card are Prince William, Kate Middleton, and their kids, Prince George, 8, Princess Charlotte, 6, and Prince Louis, 3.
In the photo, it shows the family on an unannounced vacation to Jordan from earlier this year. Fans also noticed, and were surprised, at the casual PDA William and Kate are showing one another. Lastly, little Charlotte strikingly looks like the Queen.
Queen Elizabeth and Princess Charlotte could be twins!
View this post on Instagram
"Charlotte looks like Queen Elizabeth! She's her double," one person writes. Another says, "Beautiful family… Princess Charlotte is looking so much like her great grandmother Queen Elizabeth." A last person says, "I really think Princess Charlotte looks like Queen Elizabeth."
RELATED: Queen Elizabeth Sprains Back, Cancels First Public Appearance Since Hospitalization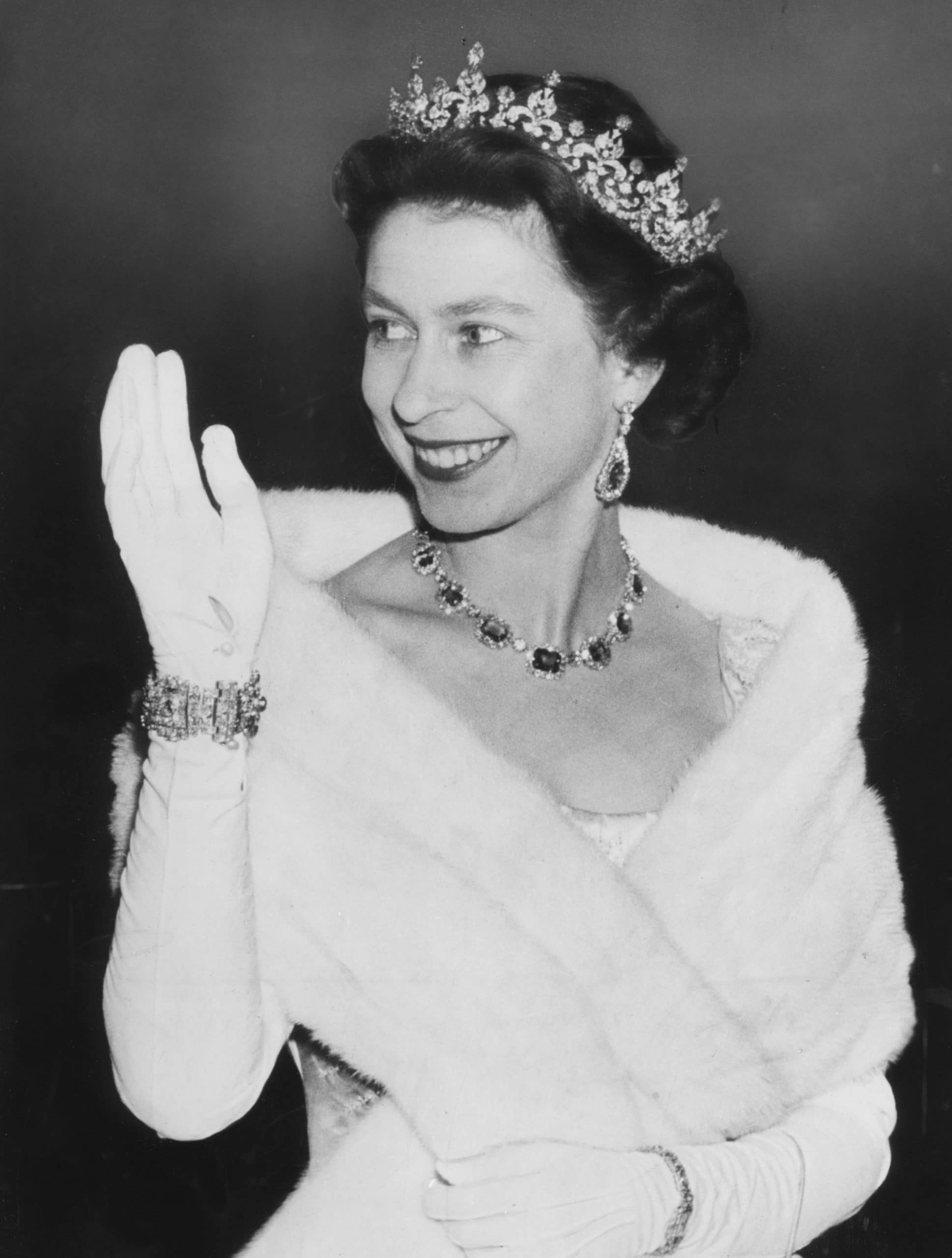 People around the globe have been loving seeing the young Royals grow up and develop their own personalities. "I'm not British, but I just love seeing pics of these beautiful children. It reminds me of how old I am since I always loved seeing pics of William and Harry growing up too," someone adds.
Some fans are also commenting on how the eldest boy, George, looks like his father. "Prince George is looking more like his papa Prince William," someone points out.
View this post on Instagram
The Queen sends out a reported 750 Christmas cards every year and hasn't sent hers out just yet. The Cambridges also released their Christmas card photo, showcasing Charles wearing a mask with his tuxedo, and helping Camilla put her mask on. In terms of the Sussexes, who no longer hold official Royal duties, have yet to release their Christmas card.
RELATED: Royals Apparently Considering Appointing Diversity Chief After Meghan's Racism Claims