Claude Aubrey Akins was best known for his role as Sheriff Lobo in the series B.J. and the Bear but he certainly had a long and successful career before and after the show. Claude was born in Georgia but grew up in Indiana. He served in the Army during World War II. Upon returning home, he went to Northwestern University and majored in theater.
His first film role was From Here to Eternity in 1953. Not long after, he appeared in Rio Bravo among big names such as John Wayne and Dean Martin. These films jumpstarted a successful film and television career for Claude, who worked up until his death in 1994. He has over 200 acting credits on IMDb.
Whatever happened to Claude Akins, star of 'B.J. And The Bear?'
Television fans may remember him from Gunsmoke, The Loretta Young Show, The Rifleman, Wagon Train, Bonanza, Rawhide, Laredo, and of course, B.J. and the Bear and its spin-off The Misadventures of Sheriff Lobo.
RELATED: The Cast Of 'B. J. And The Bear' Then And Now 2021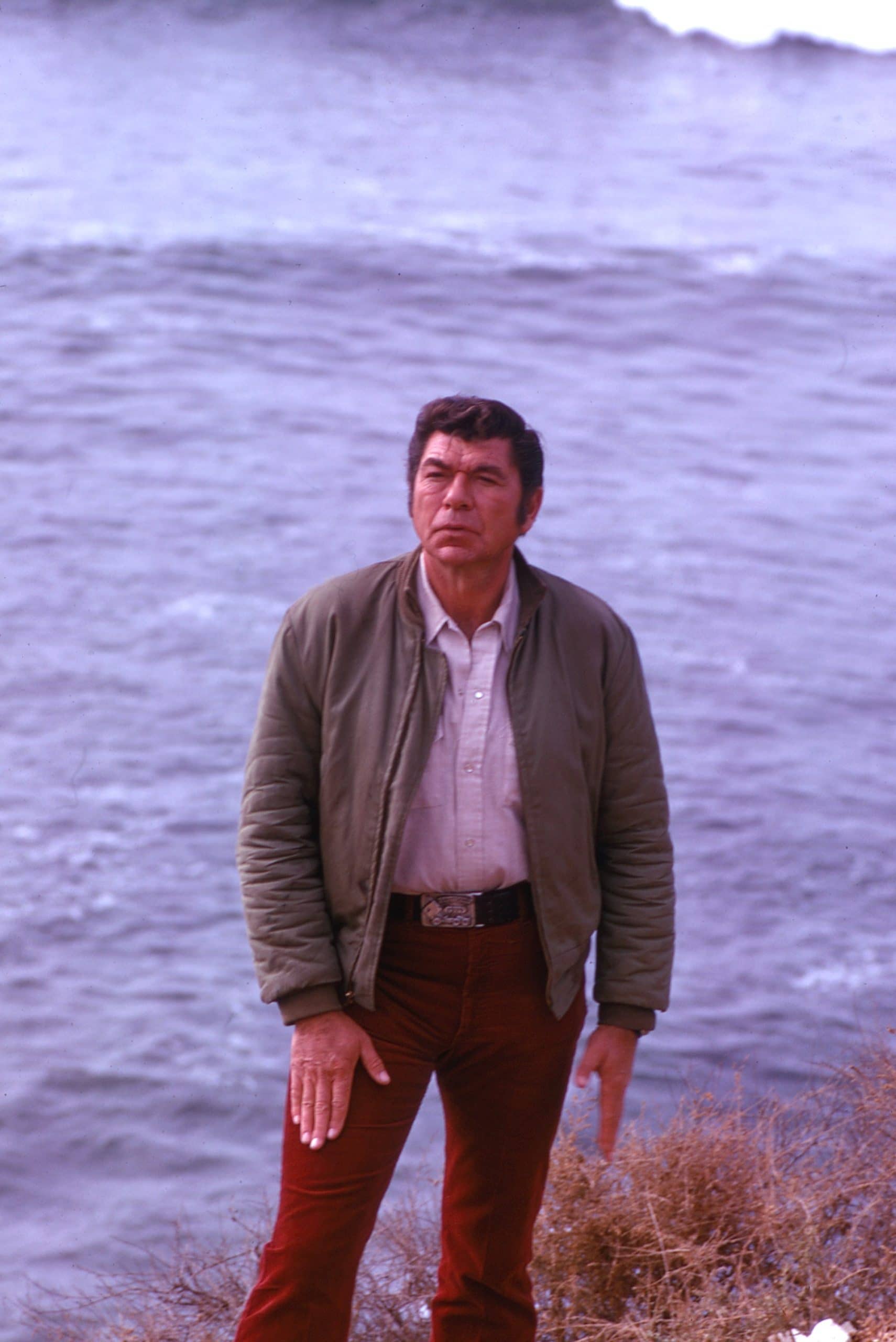 In his later years, he focused on TV movies and was even the voice of work safety instructional video series called Safety Shorts. His final role was in the TV movie The Search, which came out the same year that he passed away. Unlike many Hollywood stars, it appears that Claude was only married once, to Therese Fairfield in 1952. They had three children together.
Sadly, Claude died of stomach cancer in 1994. While there was some confusion about his age, his son confirmed that he was 67 when he died. To pay tribute to Claude and his love of golf, there is now The Claude Akins Memorial Golf Classic that takes place every year in Bedford, Indiana. Proceeds go to the Akins Scholarship and the Bedford Recreation Foundation Scholarship.