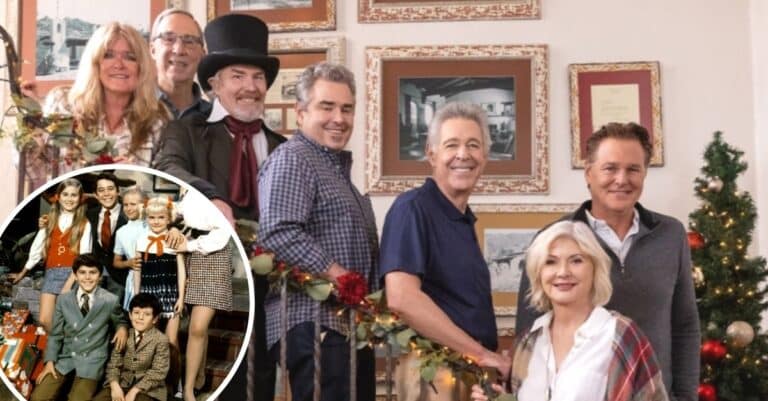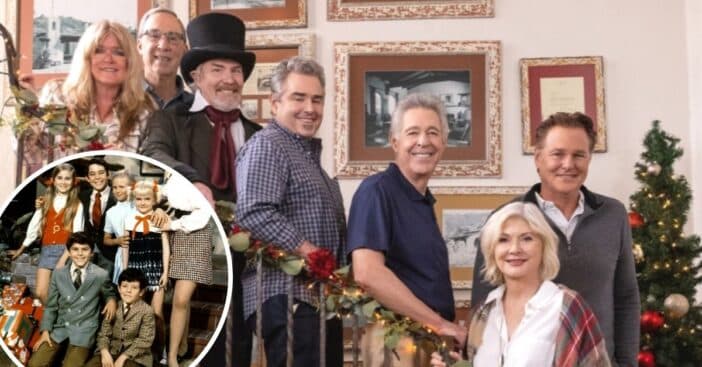 Lifetime recently premiered its newest Christmas movie and it featured some very special guest stars! The film called People Presents: Blending Christmas is about a woman named Emma (played by Haylie Duff) and her boyfriend Liam (Aaron O'Connell) and how they try to bring their two families together. The movie also stars Brady Bunch cast members Barry Williams (Greg Brady), Christopher Knight (Peter Brady), Mike Lookinland (Bobby Brady), Susan Olsen (Cindy Brady), and Robbie Rist (Cousin Oliver).
For fans of the Brady Bunch film, Jennifer Elise Cox, Beth Broderick, Telma Hopkins, and Greg Evigan also appear in the Christmas movie. Barry Williams opened up about his excitement to be cast in such a special movie with some of his former co-stars.
'Brady Bunch' stars appear in a new Christmas movie together called 'People Presents: Blending Christmas'
View this post on Instagram
He said, "It ['People Presents: Blending Christmas'] has the kind of message that is sorely needed and much appreciated in these times. Christmas has always been special for me personally and also for the Bradys. This will be our third big Christmas movie. And it's an opportunity for all of us to work together and work together not playing Bradys. So I think that kind of combination was very hard to pass up."
RELATED: All Six 'Brady Bunch' Kids Reuniting For HGTV Christmas Special — With Ree Drummond!
He added, "Because of the experiences that we had in life — filming, promoting the show, traveling, recording, touring — it was very unique and it was challenging. We had to protect each other. Think of it like being in a little bit of a cocoon and then coming out, only to be recognized and being famous. We were the only ones that could rely on each other. We trusted in each other and got along with each other. So we looked out for another. And I think that bonded us for life."
While Barry is still acting, he no longer resides in Hollywood. He's been living in the Ozark Mountains of Branson, Missouri for the past 11 years and loves the "rural feel" that comes with it. He said he loves the mountains and the lakes and has even been seen wearing cowboy boots around town.
Watch the trailer for People Presents: Blending Christmas below: