Actor John Goodman was spotted out and about in Los Angeles looking unrecognizable on the other side of a 200-pound weight loss journey. This transformation is actually the product of an overall lifestyle overhaul that began for the Roseanne star back in 2010.
On Monday, Goodman, 69, made an appearance at The Freak Brothers hosted by TUBI. Photos of his attendance captured the stark difference between the actor before his big but gradual change and today. Catch up with Goodman here.
John Goodman seen after major weight loss
John Goodman continues to show off 200-pound weight loss https://t.co/t1XaTn82Um pic.twitter.com/r9Qjy4781l

— Page Six (@PageSix) December 7, 2021
John Goodman was seen wearing a pair of pale, faded jeans, dark gray shoes, and an orange V-neck sweater over a soft blue shirt while at a photoshoot for TUBI. Outlets have shared comparisons of this red carpet photo with Goodman before his weight loss, which at its height was 400 pounds.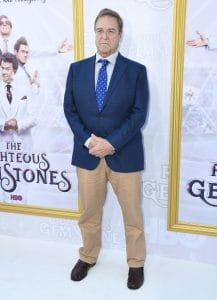 RELATED: John Goodman Reveals Behind-The-Scenes Secrets From The Set Of 'Roseanne'
As far back as 2010, Goodman mused about his new approach to food, "It takes a lot of creative energy to sit on your ass and figure out what you're going to eat next," adding, "I wanted to live life better." That meant considering portion control and telling himself "I don't need it" after he had been "just shoving everything into my mouth."
What has he been up to lately in life and work?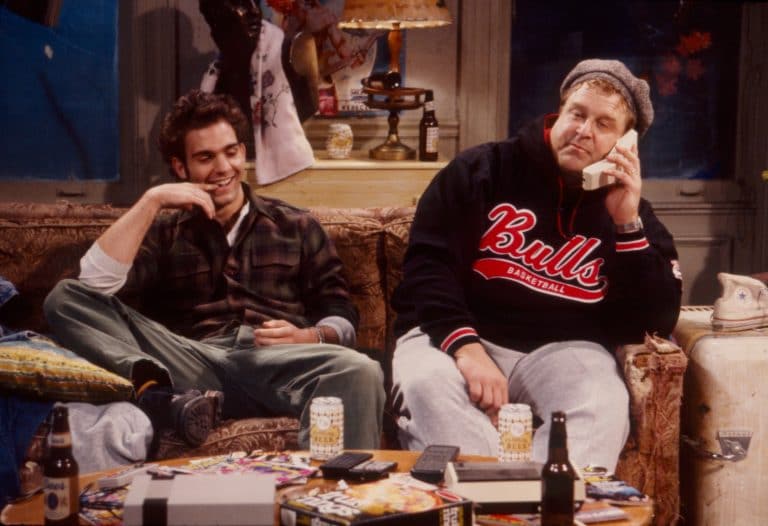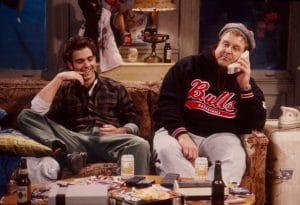 Goodman also hired a personal trainer, Mackie Shilstone, described on his website as "one of America's most influential fitness, wellness, and sports performance experts." Shilstone's resume includes work with top athletes and celebrities alike. This partnership has been integral to creating a mindset that could be sustained in the long term. "I took it slow," Goodman explained. "I just wanted to change my lifestyle." Previously, he would lose dozens of pounds, "then reward myself with a six-pack or whatever and just go back to my old habits." He also talks about looking in the mirror each day and having to think, "I gotta deal with this the rest of the day, I gotta deal with this schmuck."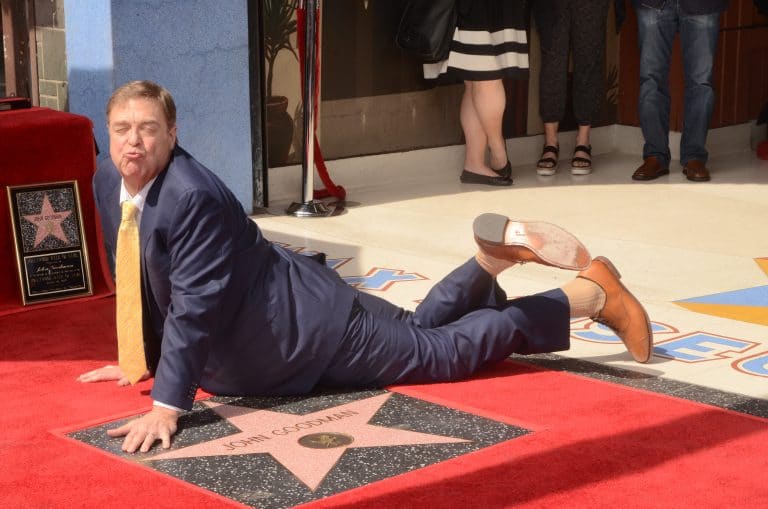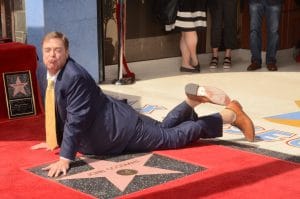 Goodman's career as an actor began in 1975 and in 1988 he landed the role of Dan Conner on ABC's sitcom Roseanne, a job that would earn him a Golden Globe for Best Actor in '93. More recently, he stars alongside Woody Harrelson, Pete Davidson, and Tiffany Haddish in the adult animated series The Freak Brothers, which follows their brotherly characters who smoke marijuana and fall asleep for 50 years; when they awaken, it's a totally different world…in 2020. Have you watched this show, or has the real deal been enough for one lifetime?