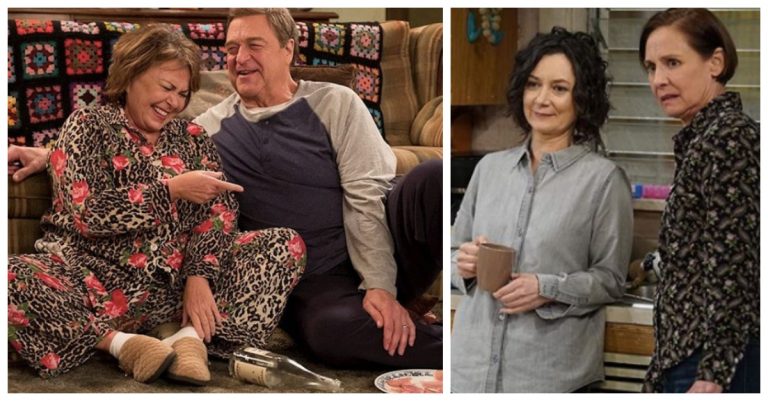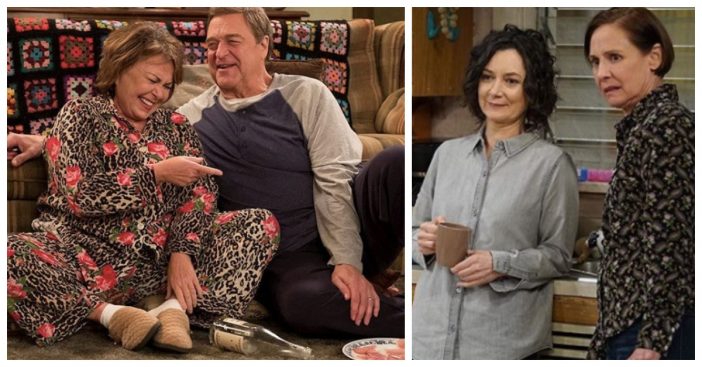 John Goodman, Sara Gilbert, and Laurie Metcalf have finally shared their thoughts on Roseanne Barr's departure from the show Roseanne, which is now a spin-off series titled The Conners. It's been four months and the whole cast has remained pretty much silent when their costar, Roseanne, was kicked off the show by ABC due to a racist tweet about a former White House advisor.
Turns out that the cast is actually pretty grateful that the controversy ended up leading to a spinoff series for them. Goodman was the first to speak up, saying, "There was the feeling of not wanting it to go away until we were ready. There was a debt owed to this fictional family. We want to finish telling this story."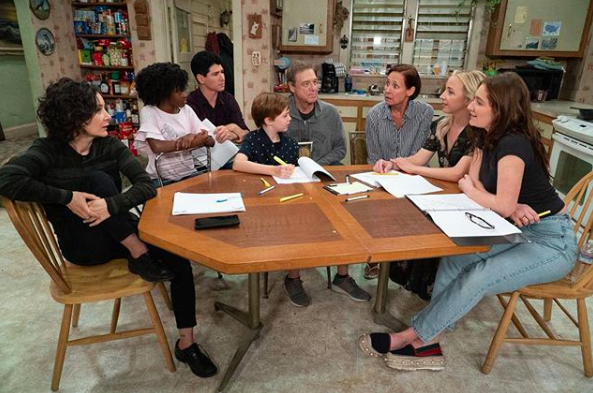 Goodman added that he was actually in his kitchen when his daughter or wife informed him of the tweet. "It just didn't seem true. Then it got true. I was consciously trying to accept it," he said.
Gilbert was the next to chime in and reveals she was just trying to take it step by step and not jump to conclusions about anything. "It was more just, 'Okay, what are we dealing with today?' I was just kind of taking things one step at a time as they came," she said.
Metcalf was in New York City performing on Broadway when the news broke. "And I [first] thought, 'Oh, I wonder if we still have a show.' Because of how heavy everything became," she revealed, unfortunately assuming the worst about their show and, specifically, their livelihoods.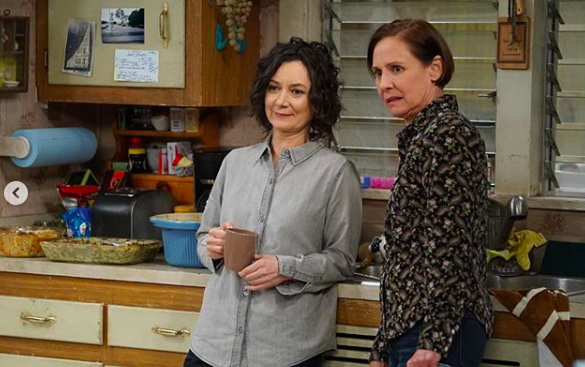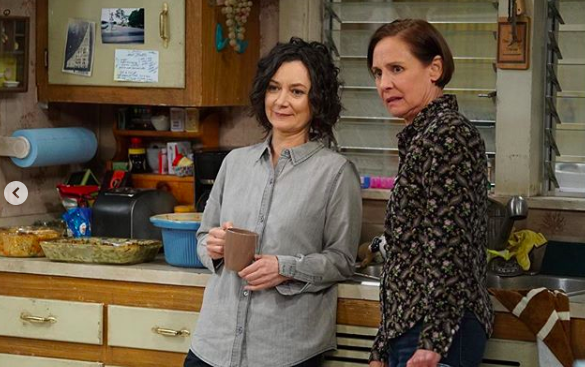 It seems apparent that the three core cast members were struggling to accept what had happened in addition to finding hope for the show's future. None of them had a clue about what would happen in terms of the show continuing, possibly without Roseanne or not at all. Metcalf was the first to admit she had to 'reconcile herself to the show being gone'. "It was hard to wrap our heads around," she said.
When the idea of a spinoff series was mentioned, the cast members were apparently hesitant. They took the risk, despite their apprehensiveness, with hope for the future of the show. "There was a lot of risk involved, but we all decided as a group to take the risk, knowing that we could be judged by deciding to come back," said Metcalf.
All three cast members have stated that they are grateful to Roseanne, in particular, for allowing the cast to continue on with the spinoff series.
"That was a very big deal to give us a chance," says Goodman.