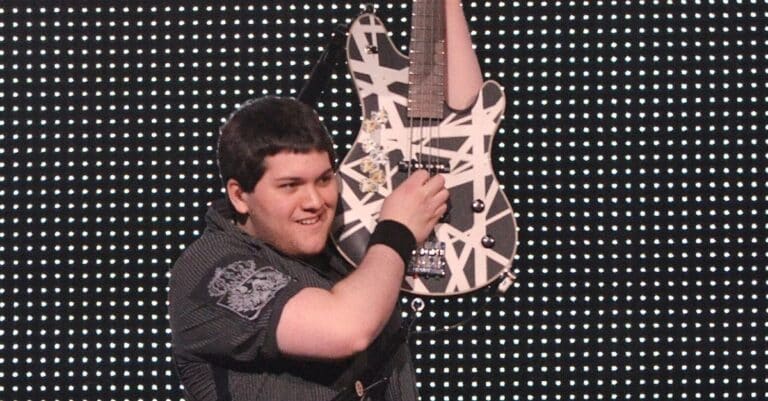 You've probably heard the phrase, "Rock is dead." Every generation seems to think their rock music is the last good rock out there. Rock music fans aren't generally open to new genres or upcoming bands. Eddie Van Halen's son Wolfgang is hoping to go against all of that. He opened up about how closely tied nostalgia and rock music is.
Wolfgang created the band Mammoth WVH after previously playing with his father's band Van Halen. His upcoming tour is called The Young Guns Tour. Wolfgang said one of the reasons he wants to go on tour is because he wants to prove he's just as good as "the old guys."
Wolfgang Van Halen talks about the phrase 'Rock is dead'
View this post on Instagram
He said, "I think a heavy slice of that is nostalgia about things being better back in the day." He added, "I think if you say 'rock is dead,' you're wrong. And I think that's a big point of this tour, is that we are the young guns of the genre, and we're here to prove that we can do it just as good as the old guys."
RELATED: Wolfgang Van Halen Slams Critic Who Claims He's 'Riding His Dad's Coattails'
Things are looking pretty good for Wolfgang and his tour. His song "Distance," written about his late father has received a Grammy nod already. Mammoth WVH is set to begin The Young Guns Tour in 2022 with the band Dirty Honey, fronted by Marc LaBelle.
View this post on Instagram
What do you think? Is rock dead? If you're interested in checking out Mammoth MVH's music and looking up their tour, click here.
RELATED: Wolfgang Van Halen Debuts New Single And Dedicates It To Late Father