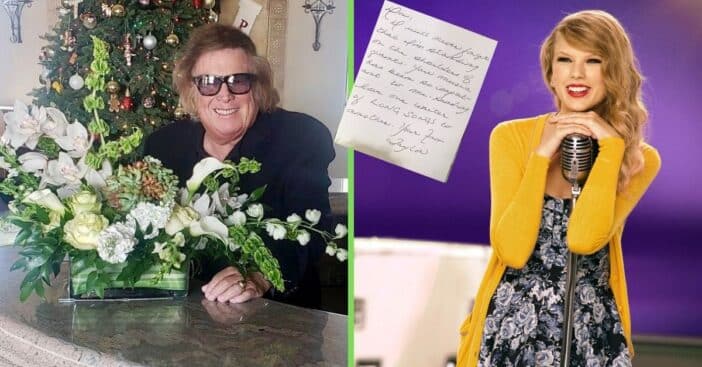 A new song has risen to the top of the charts in all its several-minute glory. Taylor Swift's "All Too Well" surpassed "American Pie" by Don McLean as the longest song to top the Hot 100 list. But they don't have bad blood, the pop star sent mad love; in fact, following this update, Swift sent gifts McLean's way.
Specifically, McLean revealed, she sent him flowers and a note. McLean took to social media to express his gratitude and what it felt like to have his song be displaced. What did each artist have to say about one another?
Taylor Swift wrote to Don McLean after a big change in the charts
What a classy artist! Thank you @taylorswift13 for the flowers & note! pic.twitter.com/A0WRxaVEgE

— Don McLean (@donmclean) December 1, 2021
For years, Don McLean's "American Pie" sat at the top as the longest-ever number one hit. His 1971 track lasts eight minutes. But Taylor Swift's rendition of "All Too Well" runs for ten, and it's been rating very well among listeners, so much so that it has now displaced the classic tune. When her song reached the top, Swift reached out to a fellow chart-topper and an important influence in music.
RELATED: EXCLUSIVE Interview: Don McLean
McLean shared a photo of himself with a gifted bouquet of flowers along with a note penned by Swift herself. It reads, "Don, I will never forget that I'm standing on the shoulders of giants. Your music has been so important to me. Sending love one writer of LONG SONGS to another. Your fan, Taylor." Her new hit, "All Too Well," was first released back in 2012 and originally lasted five minutes. Swift re-recorded it for her November 2021 re-recorded album, Red (Taylor's Version).
Artists supporting artists
"What a classy artist!" McLean wrote of Swift. "Thank you @taylorswift13  for the flowers & note!" By time of writing, the post has been shared over 3,000 times and sports 24.7k likes. This marks the end of his song's 49-year reign after "American Pie" stayed at the top for four weeks in 1972.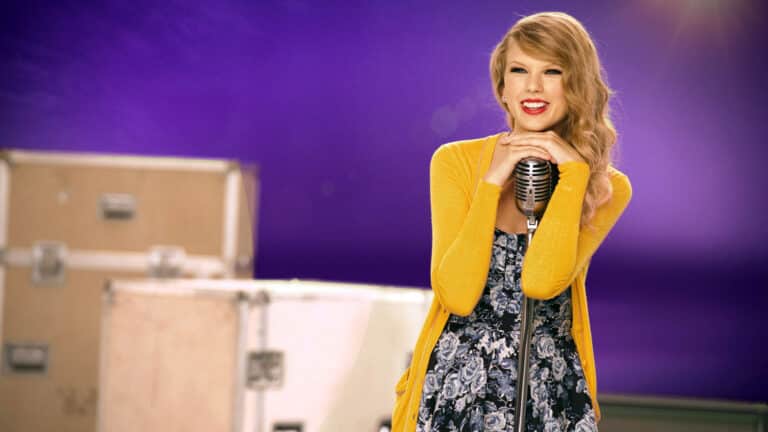 Naturally, McLean did admit to feeling some disappointment. However, he offered praise for Swift. "Let's face it, nobody ever wants to lose that #1 spot," he reasoned in a November 23 tweet, "but if I had to lose it to somebody, I sure am glad it was another great singer/songwriter such as Taylor. Congratulations @taylorswift13!"