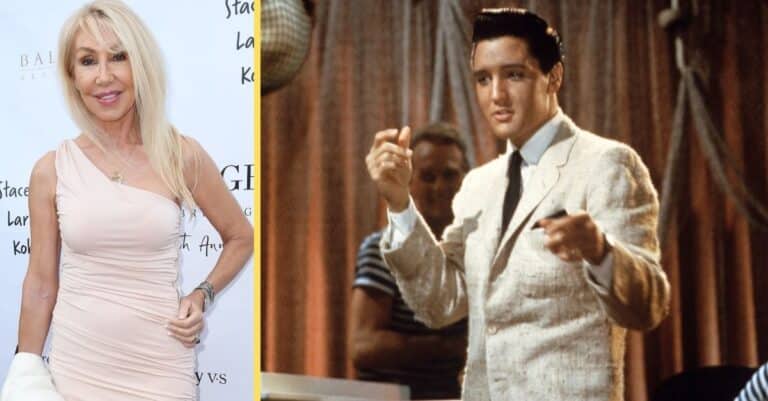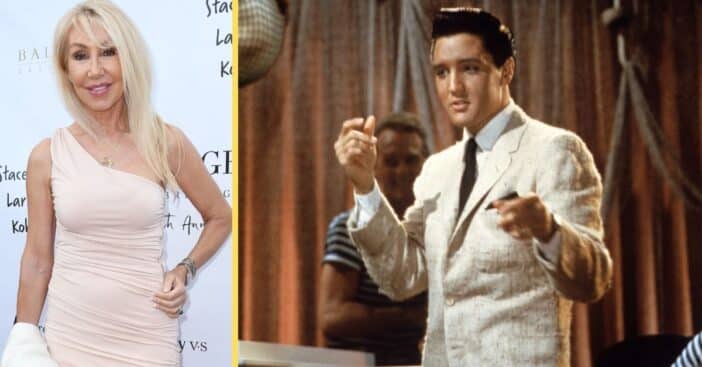 There have been theories that Elvis Presley has been alive this whole time, but former girlfriend Linda Thompson feels if anyone could come back, it would be the King. And if he did, to find a world still analyzing his life and work, Thompson feels she knows how he would react.
Thompson sat down for a talk with Sheri Lacker, daughter of Memphis Mafia member Marty Lacker, and who runs a YouTube channel named after the famous group of friends and colleagues. In the 15-minute video, Thompson discusses Elvis's spirit and just how attuned to him she still feels, enough so to gauge how he might do or fare today.
Linda Thompson feels if anyone could come back it would be Elvis Presley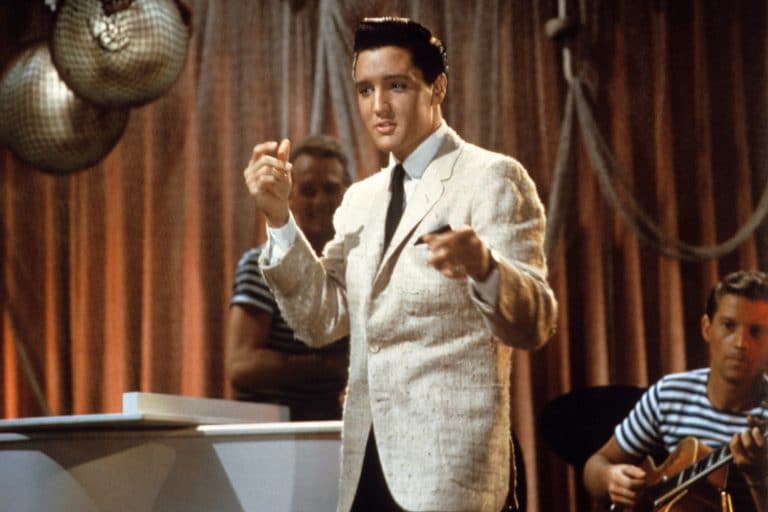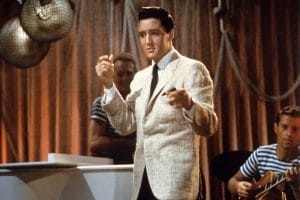 "If anybody could maintain their energy," Thompson expressed, "It wouldn't be Houdini who could come back, it would be Elvis." Time notes that theorists who don't believe Elvis died at all either feel he faked his death to go into hiding or that they definitely saw him walking around the other day; one dedicated author points to an FBI-led witness protection program. But Thompson is citing the sheer spirit and presence of a man she knows passed but lives on so strongly in his legacy.
RELATED: Elvis Presley's Ex, Linda Thompson, On Being Part Of The Memphis Mafia
"You couldn't be around Elvis Presley and not love him. You couldn't be around him and not recognise the magnanimous person he was," Thompson explained. "The huge presence that he was, the winsome personality that he had."
And what would he feel to see how things are today?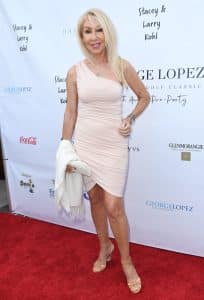 Though he rose to fame in the 1950s and died in 1977, Elvis Presley remains a pop culture icon who is still celebrated to this day. Performing arts centers host the event Elvis: The Concert of Kings to "bring to life the music and charisma of Elvis Presley, from the electrifying early years of the 1950s, to the stunning sex-symbol era of the 1960s." If Elvis were to come back, or even to just know the reception his work still receives, how would he react? Linda Thompson has some ideas.
"If there is any chance he is up there looking down on us, I know he is so honoured and so humbled and so grateful, so appreciative for your loyalty and love and devotion for keeping his memory and his legacy and music alive," Thompson believes. "I just wanna thank you all for that. It is an amazing thing to see after all these years and I know he would be awestruck by it."