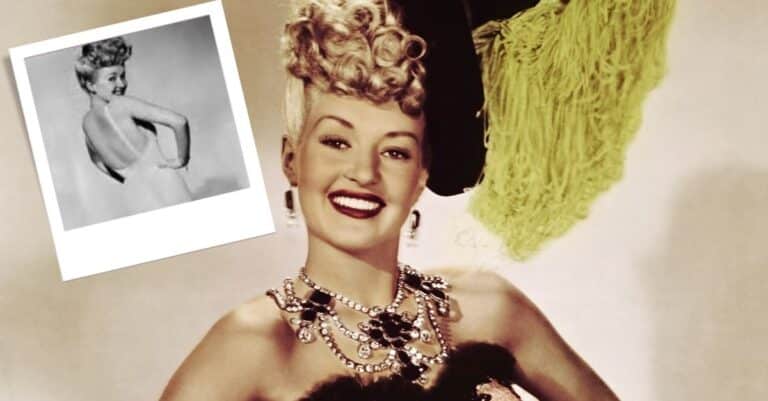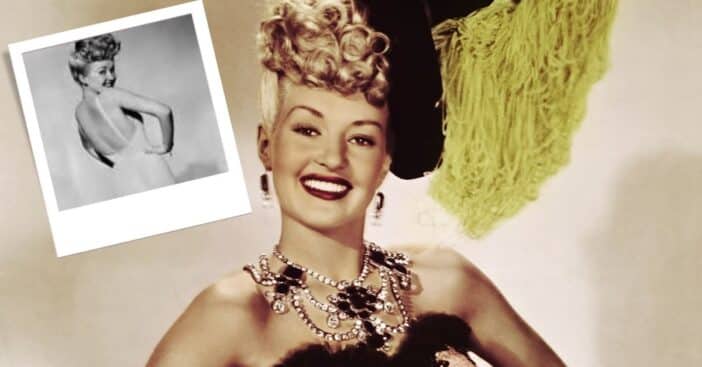 As soldiers trekked across the globe into the brutality of war, they carried tokens to keep up morale. Some of that inspiration came from the iconic pin-up model Betty Grable, whose image was stamped across planes, barrack walls, and even bomber jackets.
Grable became immensely wealthy for her modeling work, but the primary currency she enjoyed was the joy she could give America's troops serving overseas in World War II, according to her daughter, Victoria Colucci.
Betty Grable expressed what an honor her success was
Colucci shares that Grable considered herself simply "a dancer who could act." In a career that spanned four decades, Colucci says Grable felt that "one of her greatest accomplishments in life was bringing a little happiness to our soldiers," explaining, "She would get letters from soldiers and she'd reply. She was proud to help light up the world when it was so dark."
RELATED: Lauren Bacall, Humphrey Bogart's Granddaughter, Brooke, Is A Former Model And All Grown Up
The dazzling whtie of her bathing suit was part of that light, the outfit she donned for one of her most famous photos, and the one that ended up traveling with so many soldiers overseas. It was taken by 20th Century Fox studio photographer Frank Powolny. It was he who suggested they take a picture of Grable's back, "just to be different," and she agreed to the change of routine. She tried different poses and "clowned around," in Powolny's words, and just two photos later, they had the shot.
A wealth of talent – and money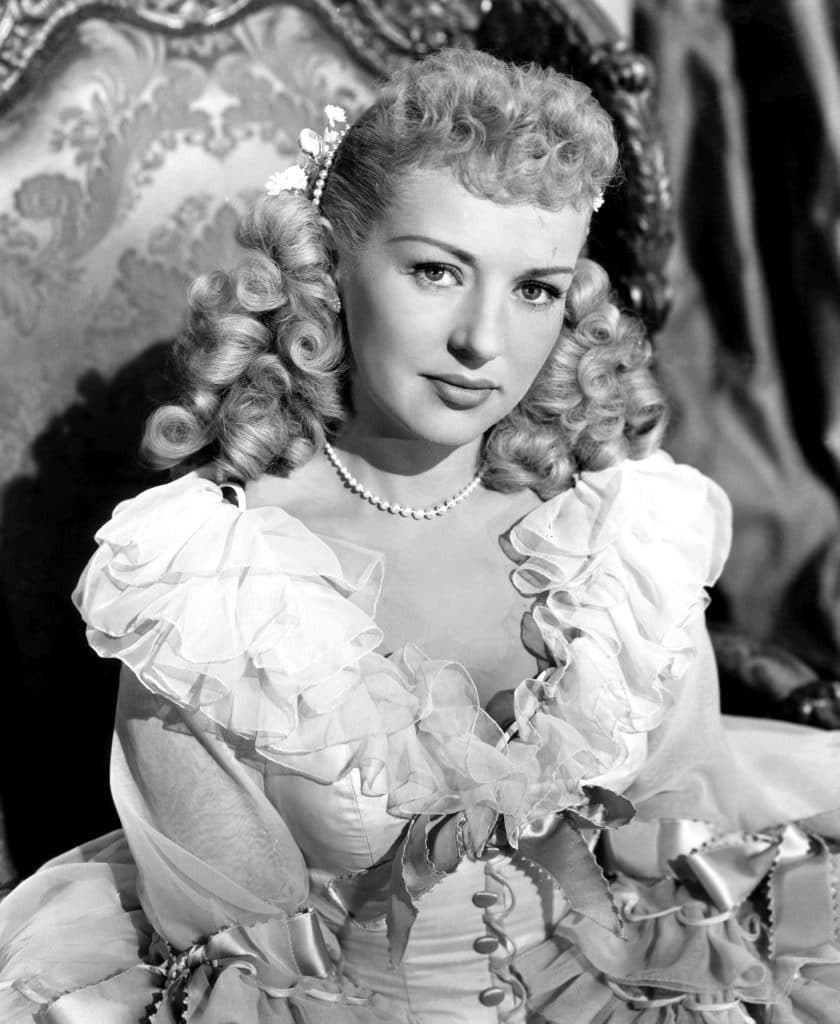 Betty Grable was born on December 18, 1916 and, under pressure from her mother, worked towards becoming a performer, first winning several beauty contests while secretly battling a fear of crowds. None of this showed up on the camera during photoshoots by 1943, when she posed for a promotional picture for the film Sweet Rosie O'Grady.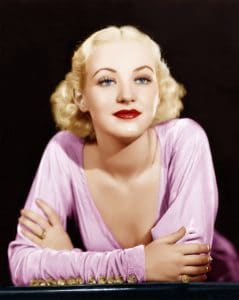 Instead, her image attracted the attention of immense crowds, to the point that she surpassed Rita Hayworth as the number one pin-up girl during World War II. As a publicity stunt, her studio insured Grable's legs for $1 million, while she herself became both the highest-paid actor in Hollywood and the highest-paid woman in any industry in America, earning over $3 million over the course of her career.
The same year that photo was taken, Grable married Harry James, a trumpeter and bandleader. Together, they first had Victoria Elizabeth "Vicki" Bivens in 1944, then Jessica Yahner in 1947. Jessica passed away in 2016. Meanwhile, Grable and James' marriage eroded by 1965 after bouts of infidelity and alcoholism. Grable then dated dancer Bob Remick and the two remained together until her death in 1973. Both Jessica and Victoria observed their mother's work, evidenced by pictures of the two watching her rehearse in the '50s.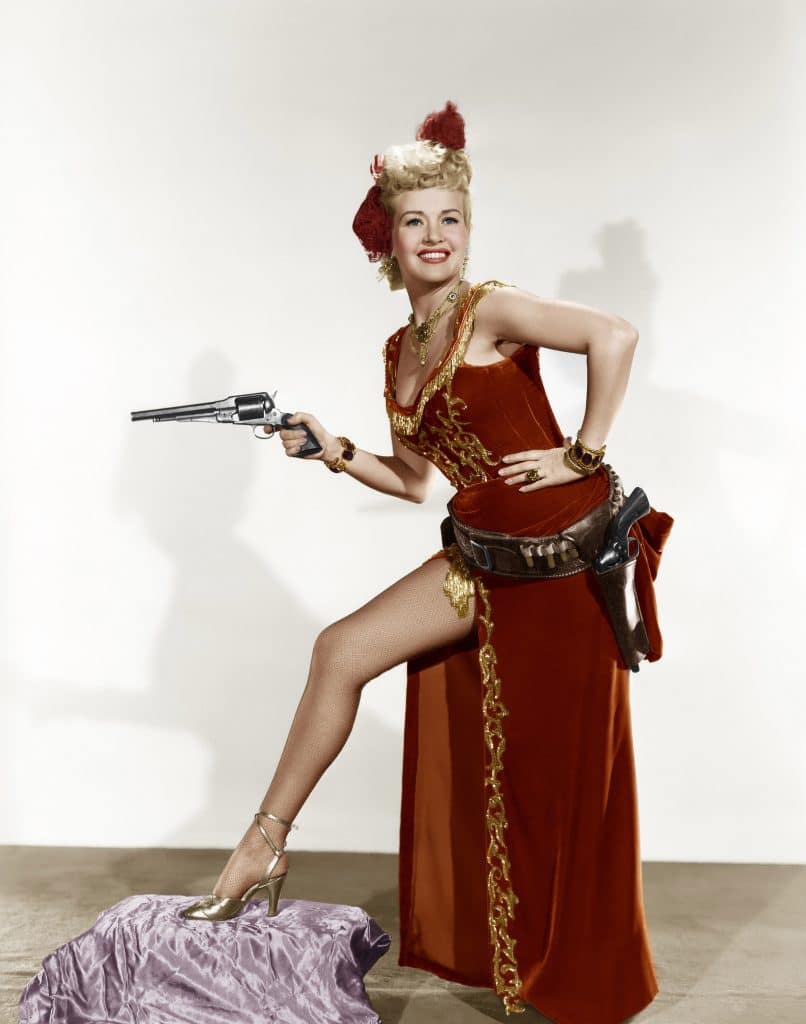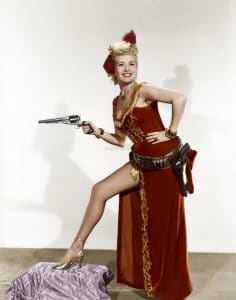 RELATED: 16 Old Hollywood Bombshells: See Photos Then And Now