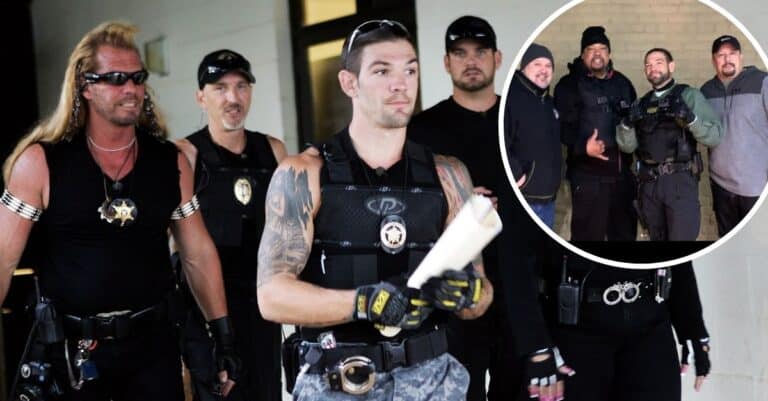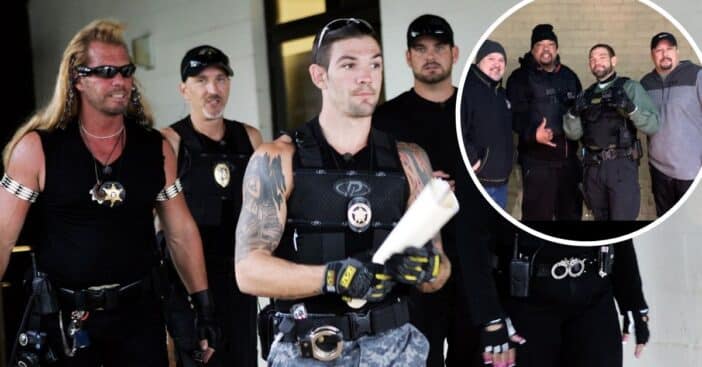 It seems as though Duane Chapman, better known as Dog the Bounty Hunter, may be taking a break from working on cases, but his son looks back in action. Duane's son Leland has followed in his footsteps and is also a bounty hunter. In a recent Instagram post, Leland was dressed and ready for action, this time in Michigan.
While he didn't reveal why he was in Michigan, he simply captioned a few photos, "Michigan." Leland has appeared on his father's shows from time to time. Leland was originally born in Texas but moved to Colorado and later Hawaii and Alabama with his family. While he also appeared on the show, he has worked for his family's bail bond businesses as well.
Dog the Bounty Hunter's son Leland was seen in Michigan on business
View this post on Instagram
Use the arrow to scroll and see all of the photos…
He started working at the family-owned Da Kine Bail Bonds business. Eventually, he opened up his own Kama'aina Bail Bonds agency while living in Hawaii.
RELATED: Leland Chapman, Son Of Dog The Bounty Hunter And Late Beth Chapman, Hospitalized
Many commenters wrote that they were from Michigan too! Some even speculated that Leland and his team may be there to help find a young man who went missing while visiting Michigan State University. Others simply wondered where he was so they could meet him!
What do you think of Leland heading to Michigan? Hopefully, he shares more about what he was doing there soon!
RELATED: Dog The Bounty Hunter Shares Rare Photo To Wish His Son A Happy Birthday