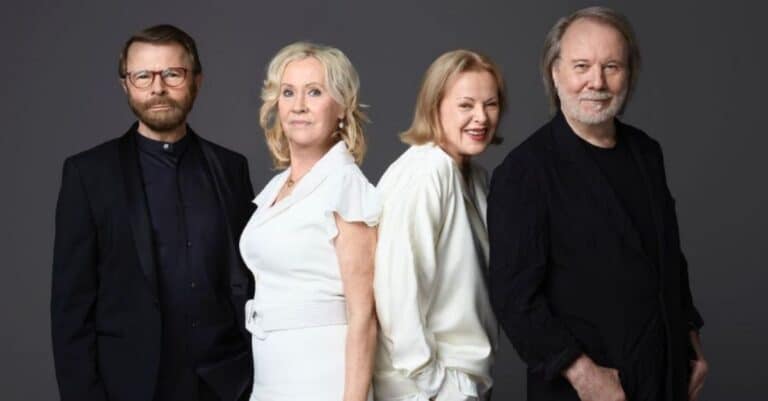 ABBA fans celebrated the release of new songs from the quartet after 40 years. Their newest album happens to also be their last, and like past tracks some of the songs speak from personal experience, including topics of failed marriage.
However, the lyrics weave a more nuanced fabric than blanket failure and bitter separation. In particular, "I Can Be That Woman" explores regret, introspection, and the power of hindsight for changing the future. The band famously dissolved when the two couples – Fältskog and Ulvaeus, and Lyngstad and Andersson – divorced, but their songs speak of a love persisting today.
Life is the best inspiration

The members of ABBA have a track record of writing events or sentiments from their personal lives into song lyrics. 1977's "Knowing Me Knowing You" stated "we just have to face it, this time we're through." Jump ahead to 2021's album Voyage, and that trend still holds true today, though with even more vulnerability to it.
RELATED: The Reviews Are In For ABBA's New Music: 'No Thanks'
The couples may have been split, but "I Can Be That Woman" shows Agnetha and Anni still care for their exes and that there has been a lot of reflection and a desire for a better future. The lyrics promise, "I'm not the woman I could've been, but I can be that woman now." There's also regret evoked in "But you're close to tears. Oh, god, I'm sorry for the wasted years."
Some things work best by not working
Fans began clamoring for new ABBA songs, or at least a reunion with them happily in the same vicinity, practically since they broke up in 1982. They all attended the premiere of Mamma Mia!, but Agnetha disliked crowds and noise and stayed away from most of the fanfare. The 2021 collaboration marks the answer to those prayers and also the ultimate end: they're broken up for good now.
There is still some unity among the quartet, though, further evidenced by yet another intimate track, "Keep An Eye On Dan," which explores a broken couple sharing a child. Frida and Benny do not have children, but Bjorn and Agnetha do: Linda and Peter. When the women sing other tracks, there is regret and a readiness to shoulder responsibility for things not working out, such as in "No Doubt About It," which has the singer blaming herself and expressing a readiness "to shout it out across the rooftops." Another song, "When You Danced With Me," hearkens to Fleetwood Mac's "The Chain," in ABBA's case asking, "So is the outside world as you imagined? Was it worth it, severing the ties? Happy to see me or a bit embarrassed? There's a darkness deep in your blue eyes."
Which is your favorite track from the new album, and which do you think is the most telling of ABBA's interpersonal relations?