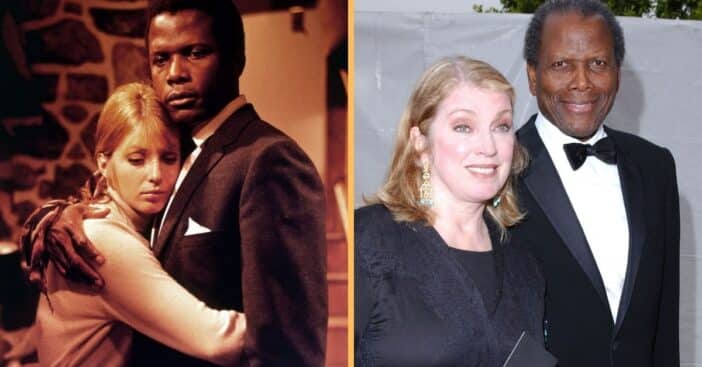 Throughout his career, Sidney Poitier became a revolutionary icon and powerhouse, now one of the last surviving actors of the Golden Age of Hollywood. At his side for 45 years now has been Joanna Shimkus, who he met while building his impressive filmography.
To isolate the most breakthrough of Poitier's works is a difficult task, but 1969's The Lost Man does stand out as the project that introduced Poitier to Shimkus. In the film, Poitier played US Army lieutenant Jason Higgs, who became a militant injured during a heist to help his imprisoned comrades. Shimkus was Cathy Ellis, a social worker who helped Higgs evade arrest – and fell in love with him along the way. Their own lives and relationship would soon mimic this in surprising ways.
The marriage of Sidney Poitier and Joanna Shimkus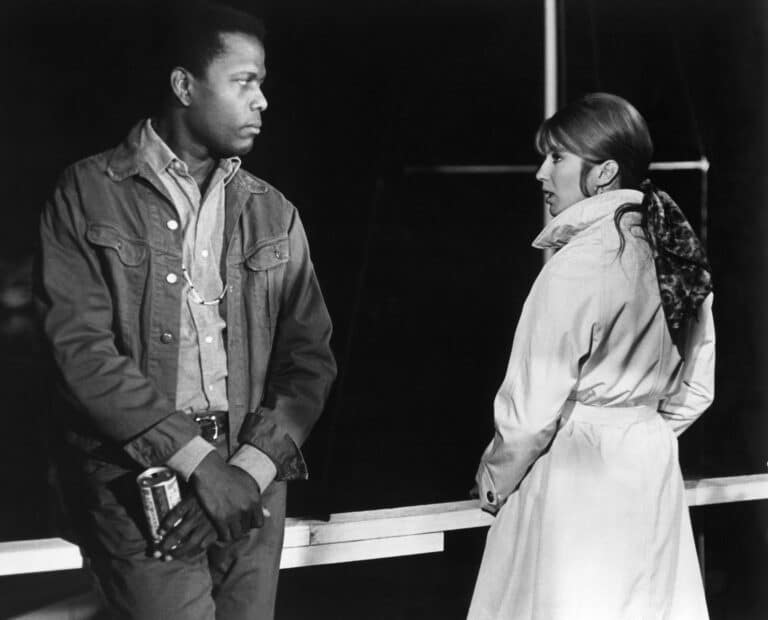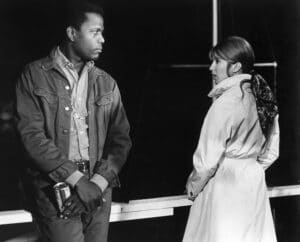 Their relationship followed turbulence in Poitier's life. He had divorced his wife Juanita Hardy in 1965. Actress and playwright Ruby Dee once called Poitier "the smoldering flame that you don't think will catch fire and burn down the house. He has a capacity for explosion that is incredible. It takes possession of him." His first marriage was also reportedly plagued by infidelity perpetrated by him.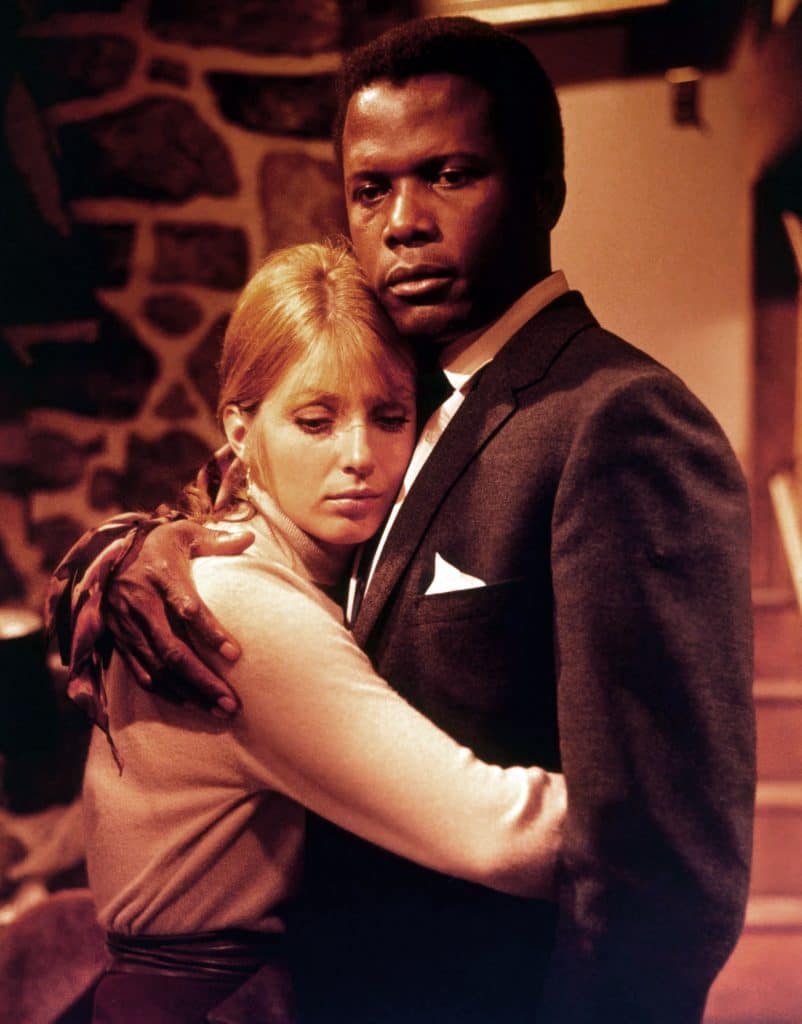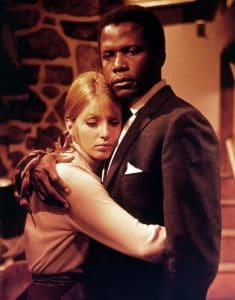 RELATED: Film History: 'To Sir, With Love' Showcases Sidney Poitier At His Best!
Poitier developed an awareness for his behavior and came to the decision to master it some four decades ago, after meeting his co-star for The Lost Man. So, essentially, as Cathy Ellis provided a haven for Lieutenant Higgs, Shimkus offered some clarity and perspective for Poitier to change his ways. "There is one key ingredient my wife has helped me to recognize over the years," he stated, confirming the revolutionary nature of their romance, "and that is the importance of articulating love for one another on a daily basis."
Classy couple with classy praise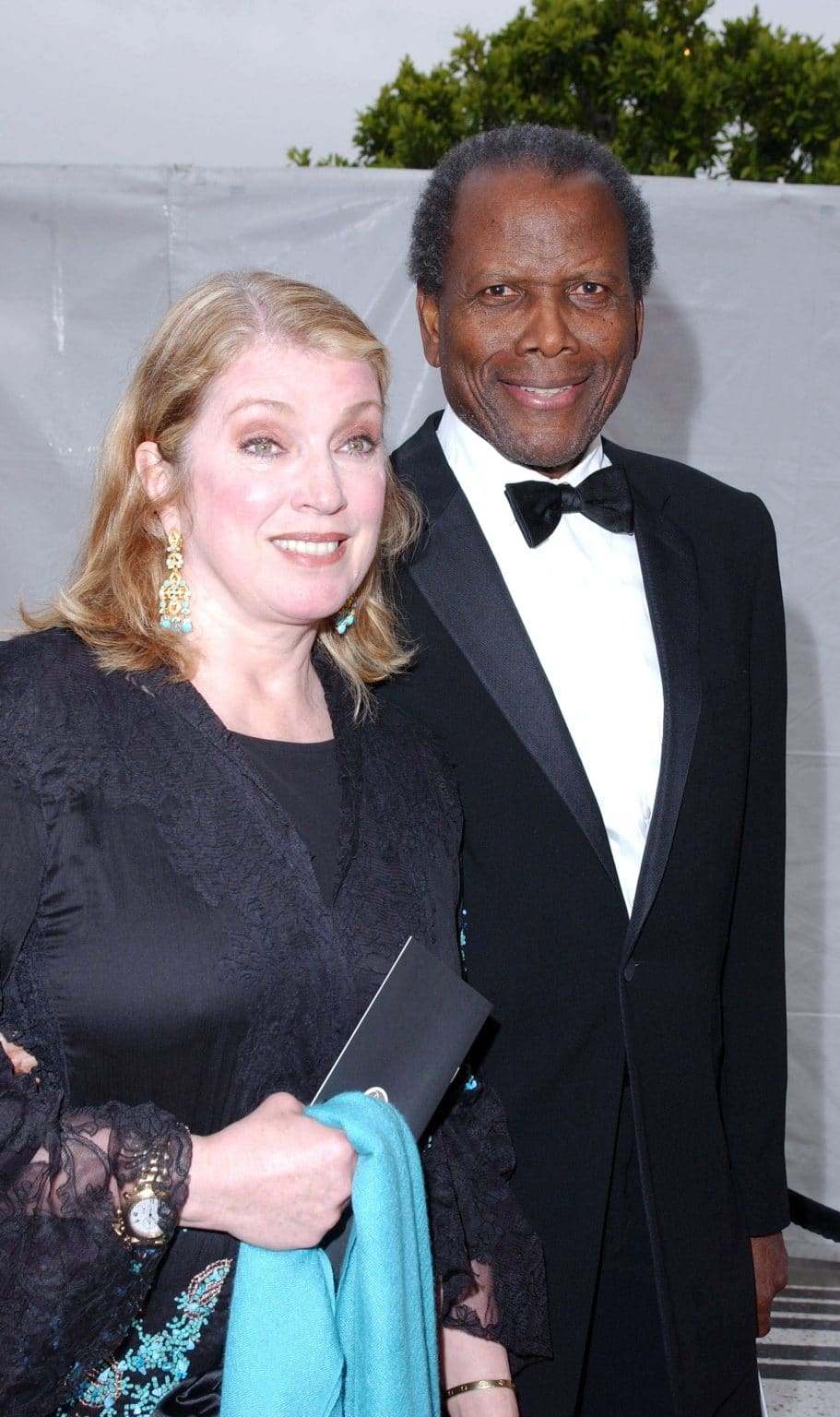 Both actors were active throughout the '60s and beyond and came to represent a classical gilded era in Hollywood's films. Before entering the industry, Shimkus worked as a fashion model in Paris, a line of work that attracted attention from movie producers who decided to help her expand her horizons. Poitier, meanwhile, is considered America's first Black film star and, following the death of Kirk Douglas, is one of the last surviving actors from Hollywood's Golden Age.
View this post on Instagram
Of Poitier, Shimkus says "He is the most wonderful, generous, kind, honest man with the most integrity that I've ever known in my life." Their 1976 marriage has remained in tact to this day, and together they are the parents of daughters Sydney and Anika. Sydney Tamiia is well on the path to following in her parents' footsteps, having studied acting at New York City University. As a family man, Poitier once told Oprah, "I think my children would be unlikely to say that I'm easy." When asked what Shimkus would say to that claim, he added, "Yes. She would tell you that I'm a perfectionist to a degree and that I ask of others a certain kind of loyalty to and respect for relationships. My wife would say that, on occasion, I'm a little tough on the children."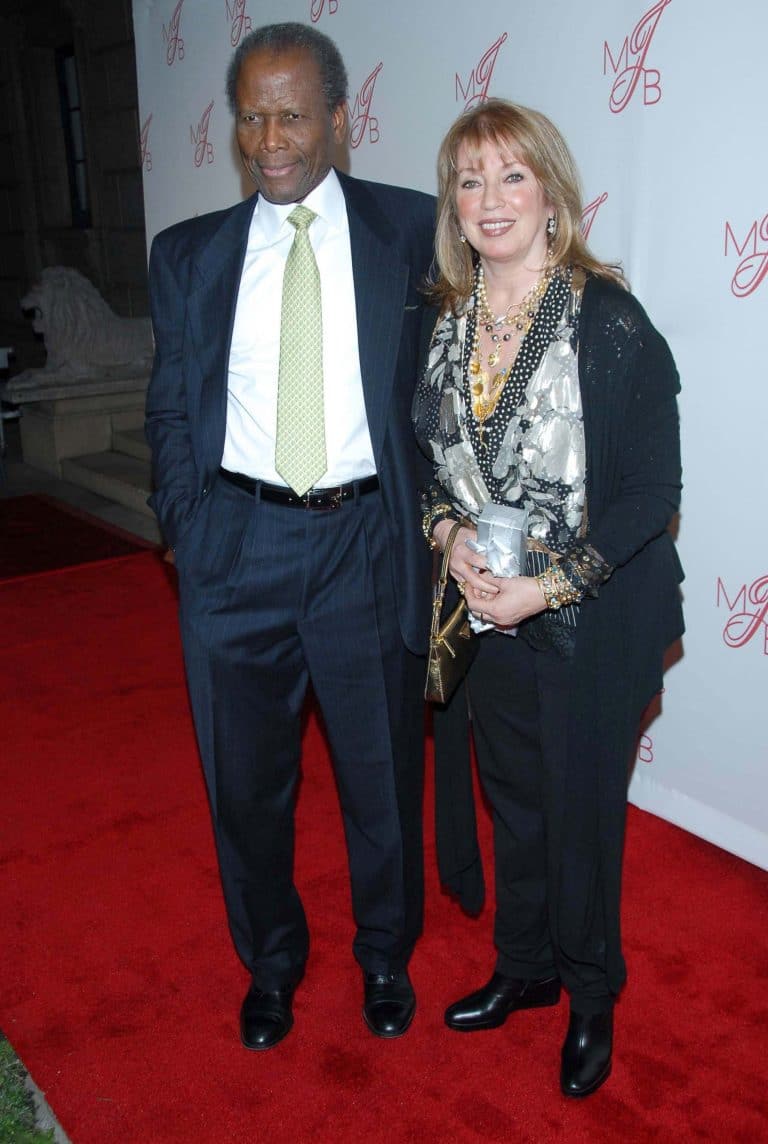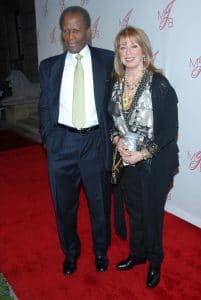 RELATED: Celebrities Age 90 And Older Prove Age Is Just A Number