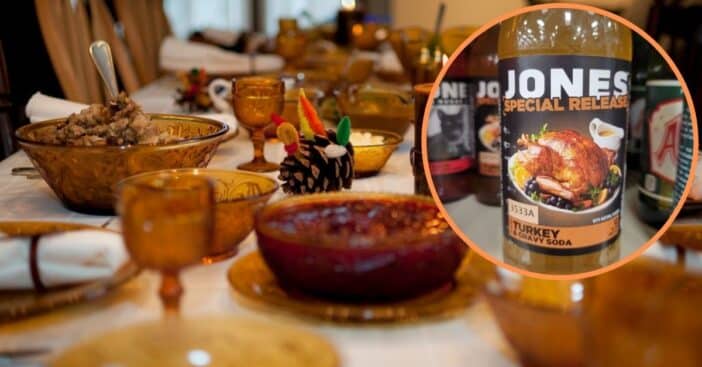 Turkey & gravy soda is a thing and it's been gone for a decade—but it's back and better than ever, maybe? Jones Soda Co. is the maker behind the wild Thanksgiving concoction and they're commemorating their 25th anniversary by re-releasing it to the public. But how good is it, really?
What is turkey & gravy soda actually like?
View this post on Instagram
She describes the aroma as "barely there," and by aroma, she means the aroma of Thanksgiving. You know, the turkey roasting in the oven, all the smells of the gravy cooking on the stove, getting all the stuffing and sides together… we all know the smells. Well, she advises to hang on tight to that, because you're not getting much.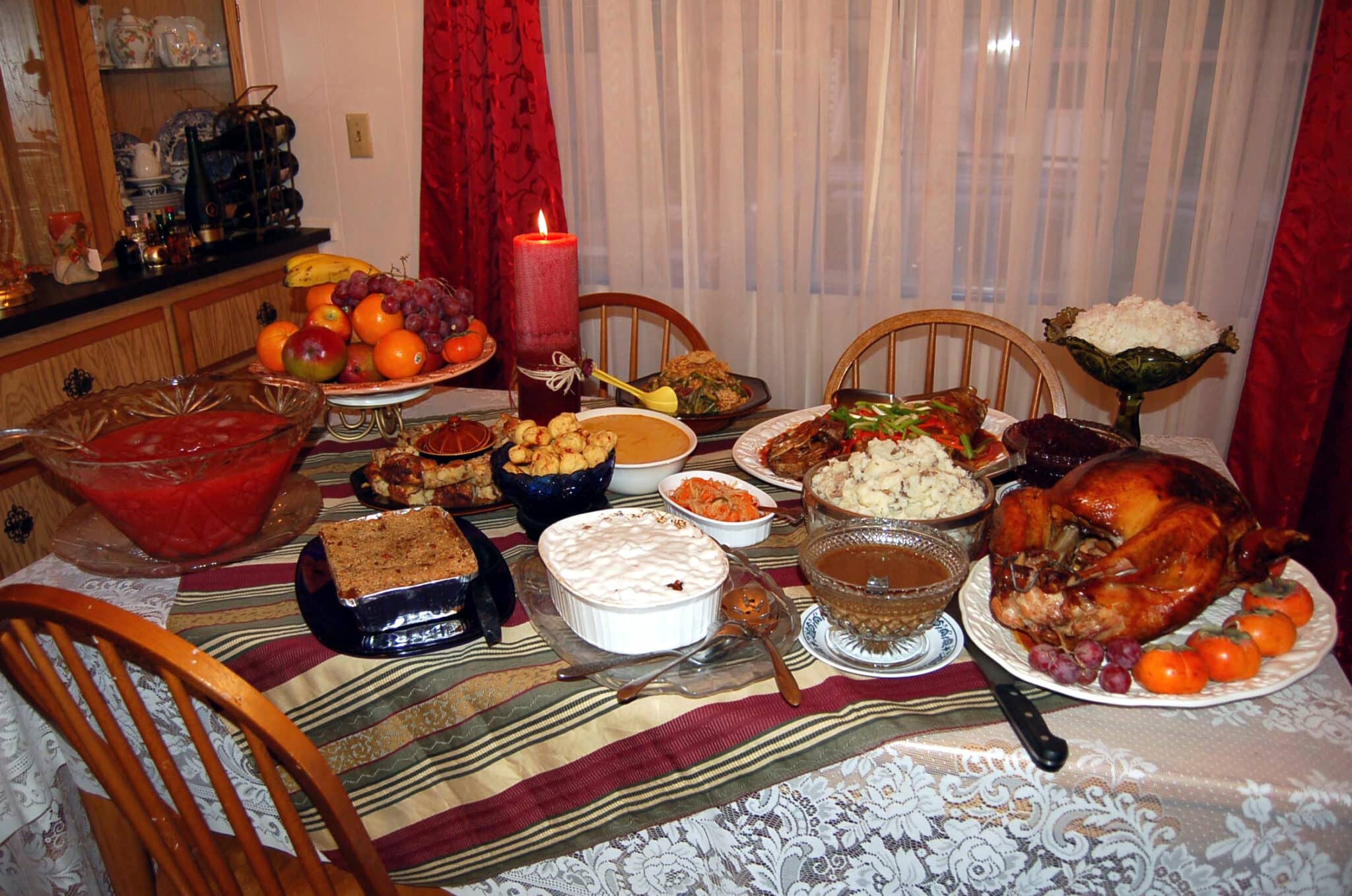 Martin notes that her first impression was "carbonation." Other notes include overly salty, hints of roastedness, and "clearly diet." She then made sure to check out the ingredients label, noting that salt was the second-highest thing on there—240mg of sodium! "If you took the broth from roasting the turkey, herbed the living daylights out of it, sweetened it just enough to sow discontent, and carbonated it instead of turning it into gravy, it would be a terrible, horrible, no-good, very bad idea," she writes.
She does conclude the review by saying she feels a "profound respect" for the makers of this beverage. "It takes a genius to conceive of something this counter to the entirety of human existence, and Jones Soda was the first." Personally, I think I'd just pour it all over the turkey for added flavor and roast the living daylights out of it. Would that work? Maybe. Should we try it? Maybe not.