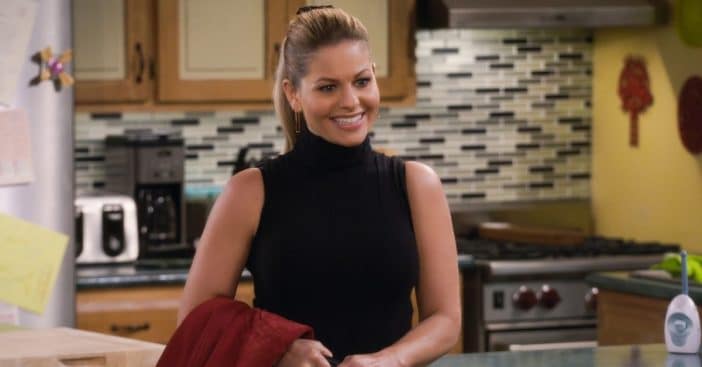 New developments in the Pfizer and Moderna vaccine protocols have sparked new vaccine guidelines across America, and plenty of debate in response. Candace Cameron Bure joined the discussion with a social media post distinguishing her as not anti-vax but "pro-informed consent."
The post went live on Thursday to her official Instagram page and by time of writing has received over 431k likes and 52.7k responses. Those responses represent sentiments in support of and in disagreement against Bure's statement. What exactly did she say?
Candace Cameron Bure specifies she is "pro-informed consent"
View this post on Instagram
Bure posted a series of photos, all following a similar format. The pictures feature a salmon-colored background with orange squiggles behind white text boxes. The first reads "I am not anti-v," shorthand for "anti-vax," and below says "I'm just pro-medical freedom." Below, the post follows a format typical among Instagram polls, with two possible options to choose from. Except, instead of opposing statements, they are "same" and "exactly!"
RELATED: Candace Cameron Bure Feels "Insensitive" Promoting Movies With "Such Heaviness In The World"
The next four pictures follow a similar format. The main changes are what the post labels itself as being a supporter of. The next is "I am not anti-v, I'm just pro-informed consent," then "I'm not anti-v, I'm just pro-immune system," next, "I'm not anti-v, I'm just pro-early intervention," and finally, "I'm not anti-v, I'm just pro-sunlight, exercise, real food, & vitamins."
Holding the line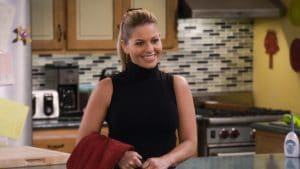 "This," reads the caption of her post. "This is not about what I am against. This is what I am FOR. Read and understand the distinction. This mama is holding the line and standing up for freedom – This should not separate us. We can have different opinions and still respect and love one another. Be bigger than that!" She punctuates her statement with hands folded in prayer. The post is tagged with the Instagram page @thegirlnamedblake, who is described as a Christian podcast host on her page, who encourages others to "be wild + brave + free."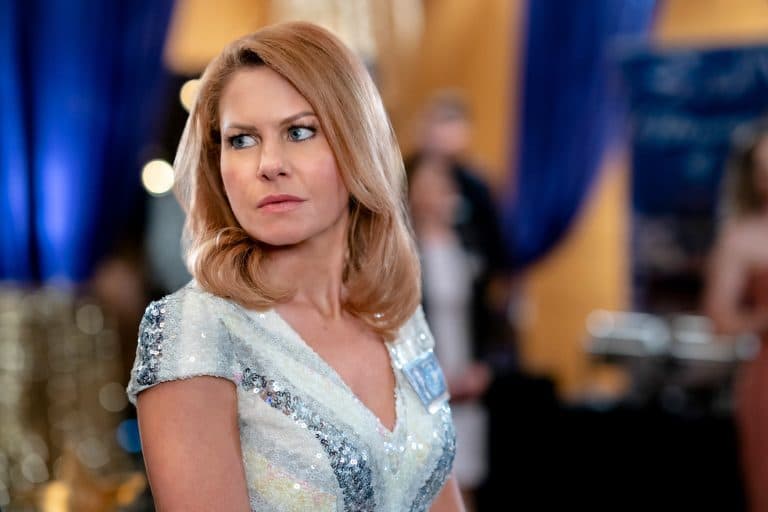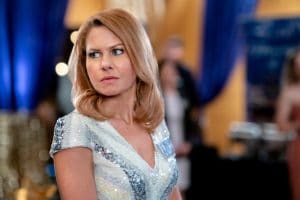 Several responses, including from official Instagram pages, responded in agreement. One post only responded with a thumbs up, while another cheered, "Hold the line sis!!!" Another wrote, "Never been prouder to be your friend. Thank you for standing up for all of us! LOVE YOU." Others supported the "necessary distinction" she spread.
"I'm for… talking to my Doctor and getting advice from him," a different follower wrote, adding, "No one else." Below, a separate comment probed, "Are you also pro-masking? Pro- putting others at risk? Pro-unstable healthcare systems, and pro- 'my freedom is more important than your life'?" Another wanted to know, "Do you feel this way about the polio, measles, chicken pox, and tetanus vaccines or just the COVID vaccine?" Some of the replies had entire debates launched in the replies, discussing vaccination mandate precedents, science, research, freedom, biology, and more.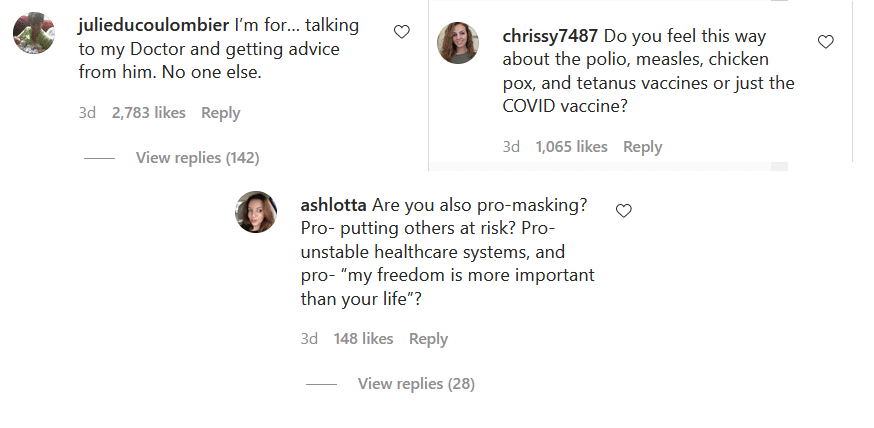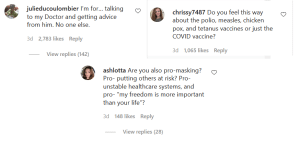 RELATED: Sharon Stone Says Her Vaccine Stance Is Causing Her To Lose Work Opportunities