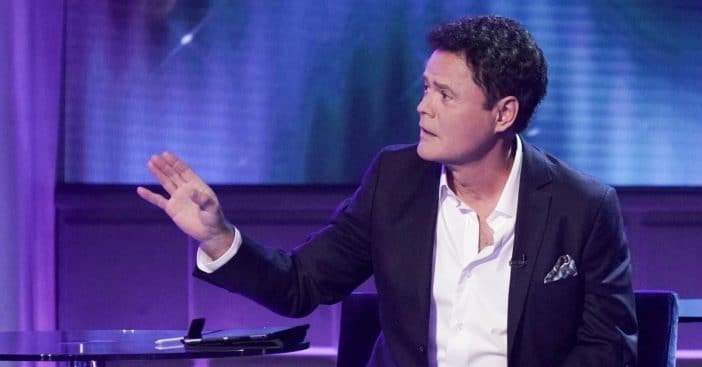 Donny Osmond was almost paralyzed in 2019. During his final performance at his Las Vegas residency with his sister, Marie Osmond, he said his physical problems became worse. When the show ended, he knew he had to take control of his health and get better. He had some dancing injuries during his time in the U.S. version of Strictly Come Dancing in 2009.
Since then, his spine had shifted due to the injuries. When asked about his final Vegas performance, he said, "I couldn't feel my arms, then suddenly my legs too. I didn't tell anyone what was happening to me……I just kept dancing and finished the show."
Donny Osmond admits that he was almost paralyzed a few years ago
Then in 2019, he had back and neck surgery. While recovering, he got a secondary infection that left him almost paralyzed. He had to go through intense rehab and worried that he was going to be permanently paralyzed. Luckily, after about a year of rehab, he is back on his feet once again and has a new solo Las Vegas residency.
RELATED: Donny Osmond Is Going To Rap During His Solo Residency In Las Vegas
Donny credits his faith and his wife to helping him get through that tough time. He said of his wife of 43 years, "She knows exactly the sort of determination that I have and she knew I would be fine." Glad to hear Donny is doing a lot better these days! Listen to Donny talk about his throat surgery that almost lost him his iconic voice below too: