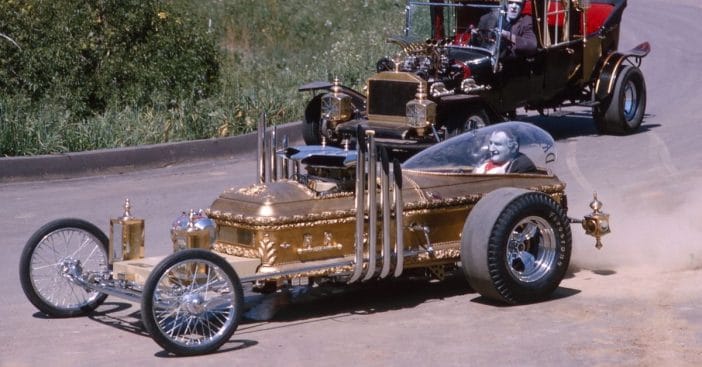 If you're a Munsters fan, you likely remember the Dragula. It was a custom car built for the show by George Barris. The Dragula is a 1964 drag car. It was built from a fiberglass coffin and is powered by a 289/350 hp Ford V8.
The very special car was designed for an episode called "Hot Rod Herman." During the episode, Eddie Munster convinced his father to race his friend's dad. Unfortunately, he lost the race and had to give up the family's Munster Koach. Luckily, Grandpa Munster decided to build the Dragula and challenged the man to a rematch.
'The Munsters' Dragula car is going up for auction in January
Of course, Grandpa wins in the end! If you're a big fan of the episode, unfortunately, the car up for auction was not the one used in the episode. Four identical cars were created for promotions. However, they come with a pretty sweet addition. George Barris and Butch Patrick (Eddie) signed the cars!
RELATED: 'The Munsters' Celebrates 57th Anniversary With Spooky Tribute By Reboot Director Rob Zombie
Rumors are that George basically broke the law to create this iconic vehicle. Reportedly, he paid a funeral director cash to purchase the coffin and had to get it at night. At the time, California laws did not allow anyone to purchase a coffin without a death certificate. He wanted to make the car using a real coffin for originality so it sounds like he made it work.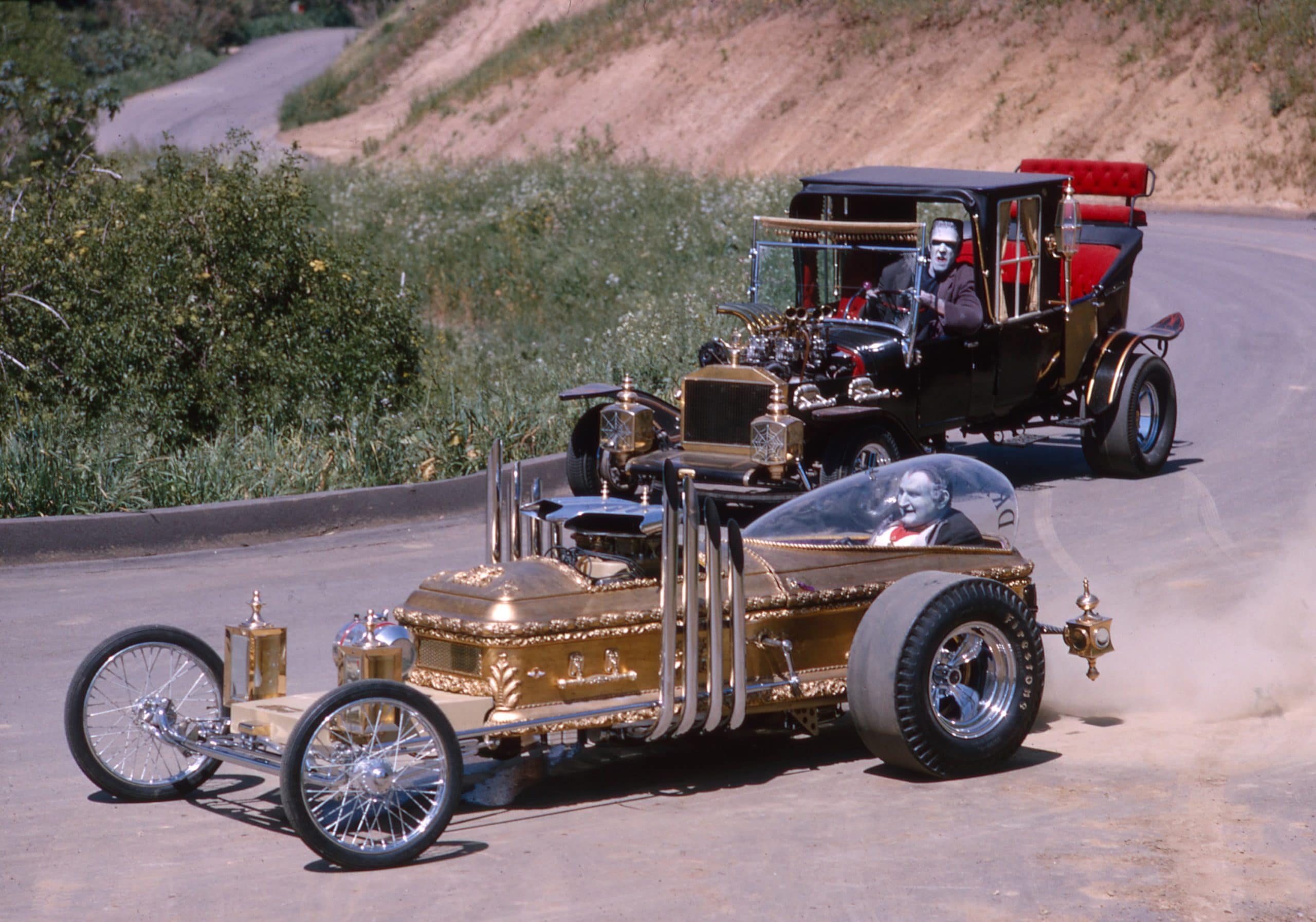 The car is being auctioned from Mecum Auctions at an event in January. It will be held in Kissimmee, Florida. If you're interested in bidding for this incredible vehicle, make sure to bookmark the auctions page here. Watch the scene where the Dragula was featured on The Munsters below: