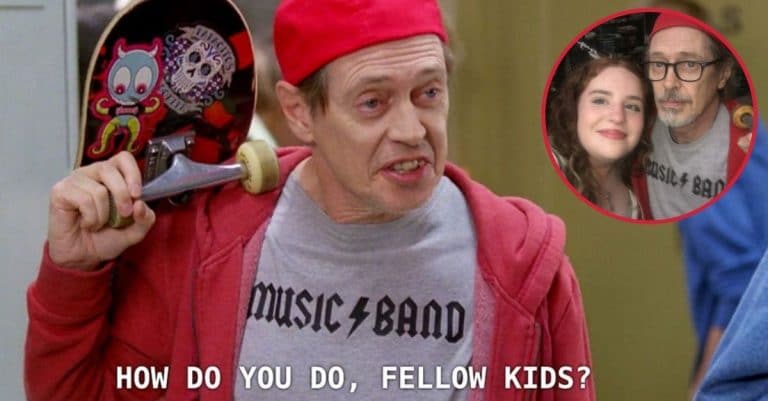 Steve Buscemi dressed up as his own meme for Halloween to hand out candy in Park Slope, New York. You might remember his hilarious meme that occasionally resurfaces online, which shows him wearing a backwards red hat, holding a skateboard over his shoulder, saying, "How do you do, fellow kids?" The meme originates from an episode of 30 Rock.
The 63-year-old actor dressed like his character to a 'T,' skateboard hanging off his back and all. What makes this character so hilarious is that in the actual episode, he is a much older man attempting to fit in with teenagers that are decades younger than him. Still fitting today.
Steve Buscemi dresses up as his own hilarious meme for Halloween and it was a huge hit
My daughter got a less blurry pic! https://t.co/alM7crnEYM pic.twitter.com/qsVhyCgh61

— Debra Wexler (@DebraWexler_) November 1, 2021
13-year-old Stella Wexler Rush, one of his many fans, actually recognized Buscemi from one of his most recent projects, Miracle Workers. "I was trick-or-treating with my friends. We weren't sure if it was him at first," she tells The Post on Halloween night. Fans in Brooklyn were given quite a treat as they were not only able to meet Buscemi but also get some candy that was being passed out by him.
RELATED: How Actor Steve Buscemi Helped Search For Survivors On 9/11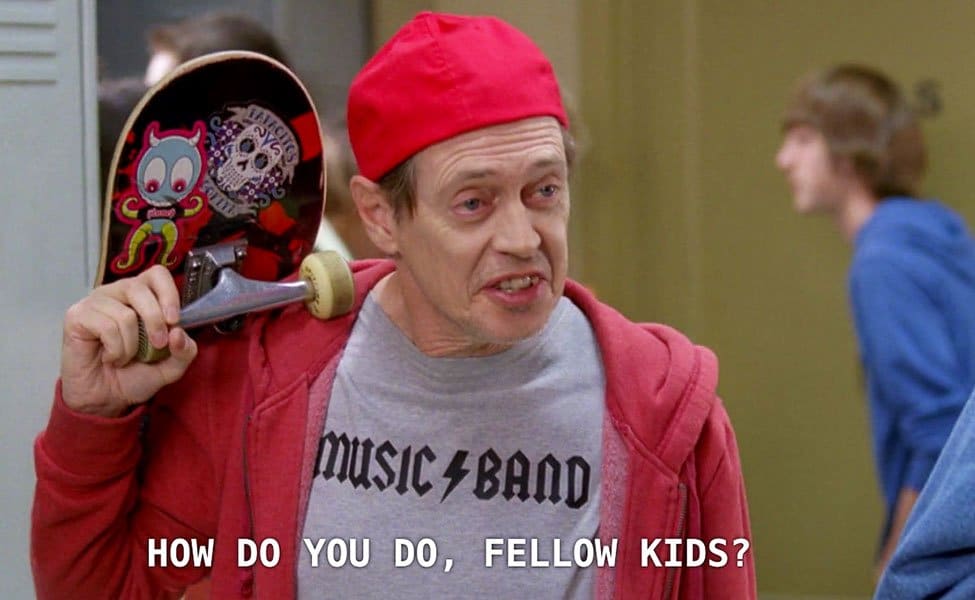 However, there were some fans that couldn't tell if it was actually Buscemi. "He told us that we couldn't take a photo with him unless we guessed who he was supposed to be," Stella shares, "so we guessed … and then three of my friends got a picture." Despite the amazing Buscemi standing outside, handing out candy, the traffic in front of his house remained pretty quiet. Stella suggests that if people knew it was him, they didn't say anything.
"How do you do, fellow kids?" Steve Buscemi (actual Steve Buscemi) #halloween #parkslope #Brooklyn pic.twitter.com/NLNBC98NnF

— Lynn Harris (@harrislynn) October 31, 2021
"It was crazy I didn't know he lived so nearby," Stella adds. "It was nice meeting him. It was just this unexpected surprise."