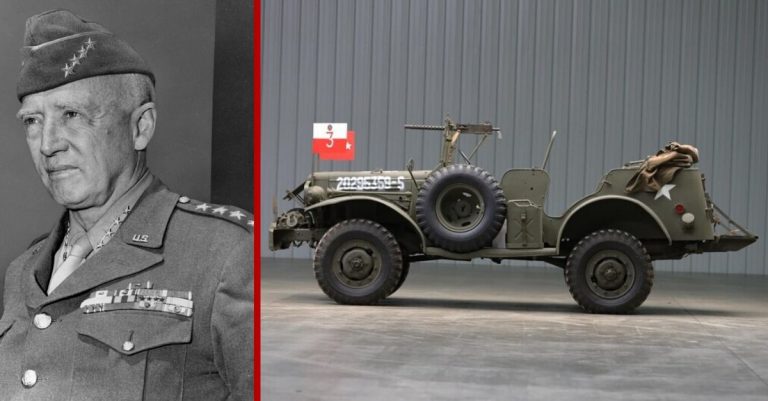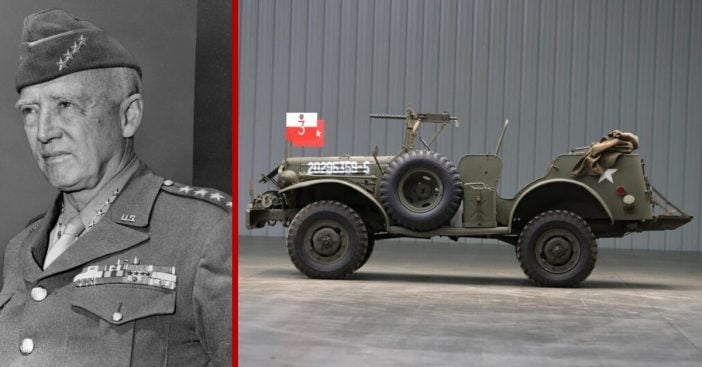 The Dodge WC-57 Command Car represented a big milestone for an already remarkable vehicle. As part of the WC series, it provided versatility and strength. So, it's status as the prelude to the Dodge Power Wagon is unsurprising. As one goes up for auction, all these traits make it a desirable buy. But this particular vehicle boasts another big draw: reportedly, it belonged to none other than General George S. Patton.
General Patton came from a history of military service. And, when he came of age, he continued this tradition. Even before serving, Patton developed a reputation for excellence. When serving in World War II, though, people further associated him with strong, specialized machinery. He became as divisive as he was effective. Ultimately, though, to own an item used by Patton means owning a piece of history.
The Command Car provided a lot that troops needed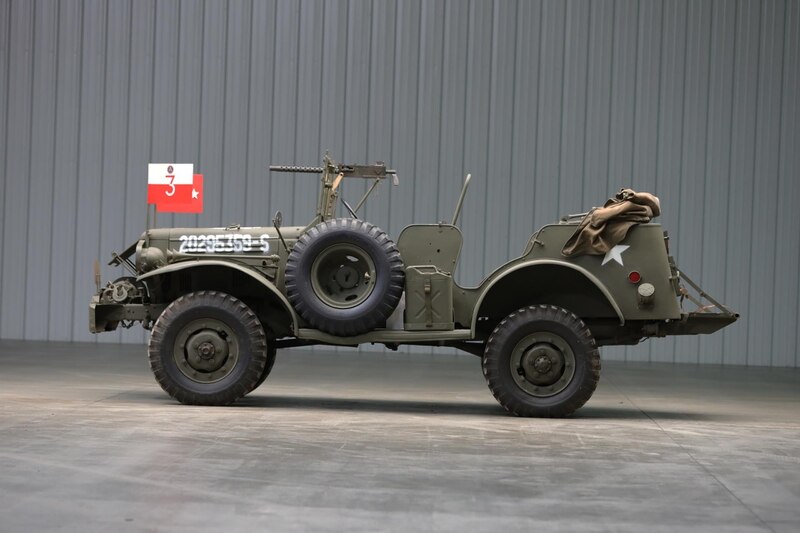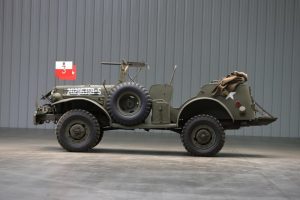 WC did not stand for weapons carrier, but rather referred to the Dodge line. Even so, this particular Command Car, the Dodge WC-57, houses a lot of intense features, including a Browning .30 caliber machine gun mount. It is encased in armor plating, offers the blaring sirens, and pennants from the Third Army.
RELATED: Something As Simple As A Label From A Can Of Peaches Holds Rich WWI History
Military Times reports that this impressive vehicle was once used by General George S. Patton. And it was customized with features that Patton would have used, including a railing for him to lean on. This railing provided a nice handhold for when the famous general would give one of his inspiring – and sometimes downright controversial – speeches.
Patton's vehicle has traveled a long way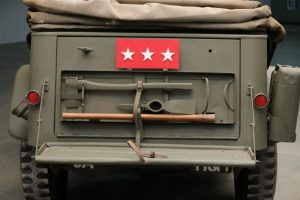 Leaders from both the Axis and Allies had, at the end of the day, respect for Patton's military prowess and strategic capabilities. He made sweeping advancements across France that even the harshest critics of America admired. As such, his Command Car has traveled the world even before making its journey home. And this late spring/early summer, it finds itself up for auction in Auburn, Indiana. The auction shall take place on June 13.
Around 1950, Belgian collector Guy Franz Arend acquired the Command Car. Worldwide Auctioneers, which is manning the auction, has an official document that shows even this purchase made the vehicle of historical value. Arend is credited as "a key person in the creation of the Bastogne Museum." Over half a century later, in 2018, J. Kruse Education Center then acquired the vehicle. This "nonprofit focused on career path exploration and connection for K-12 students and returning veterans" is auctioning the car to the highest bidder to raise funds for the educational center.
Below is the ceremony where Patton takes home the trophy! 🙂