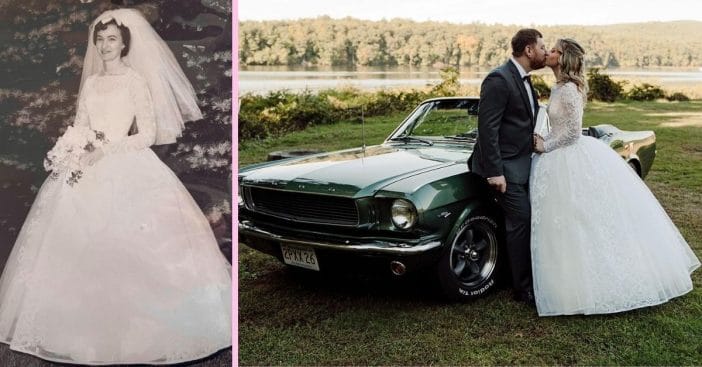 Some wedding dresses are destined to be used one day and perhaps become a statement piece, or else sit on display – or stay tucked quietly in storage. When one grandmother no longer needed her wedding dress from the 1960s, she put it in the basement. Remarkably, it was in good condition to see use again.
23-year-old Allie Livingwater, said yes to 27-year-old Timothy, and the two both said "I do" during a September 25 wedding. The venue was the quaint and scenic setting of Turners Falls, Massachusetts, and the bride's dress was an elegant tribute to her grandmother.
A 1960s wedding dress shines in the spotlight once again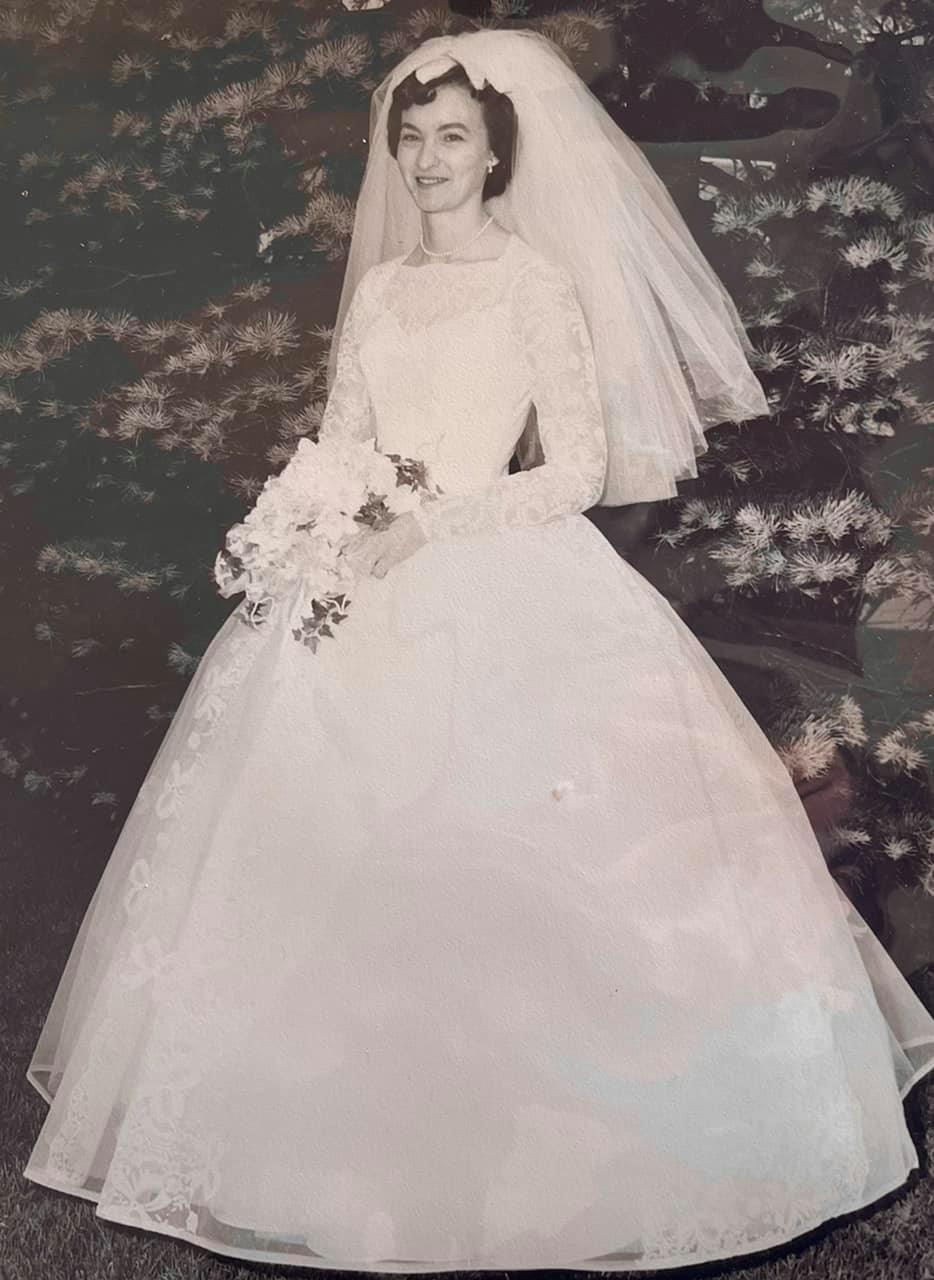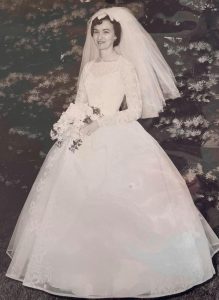 "She stored it in an old bag," Allie said of her grandmother, Anne Cook, 88, whose wedding dress she wore, "because she didn't think it was anything 'special.' But to me, it was." The wedding dress was last worn in the 1960s when Anne married the man who would be her husband for 38 years before he passed away.
RELATED: 70 Years After She Was Married, Woman Finally Wears Wedding Dress Of Her Dreams
Despite the passage of time and staying in a basement for so long, when Allie unearthed the garment, it fit her exactly. "My grandma couldn't believe she was the same size as me," Allie shared. "I definitely think the dress has brought us even closer together." Doubly so, since Allie did not get to meet her grandfather, so this was a sentimental connection for that relationship too.
Past and present meet and forge the future
Allie's family was tearful seeing their loved one wearing this treasure from such a happy occasion years past. Her father, 57-year-old George Cooke, "was over the moon as his mum had worn the dress to marry his dad."
As for Ann herself, Allie recalled, "She was tearing up when she saw me for the first time on my big day." She called the whole experience "an incredible moment that I will treasure forever" thanks to her heartfelt "something borrowed," which everyone complimented her on repeatedly, and not just for how the dress looked, though it did cast an impressive silhouette after only a basic cleaning. Guests also learned about the history behind the 60-year-old dress and "thought it was a lovely gesture."
Do you have sentimental treasures from older relatives?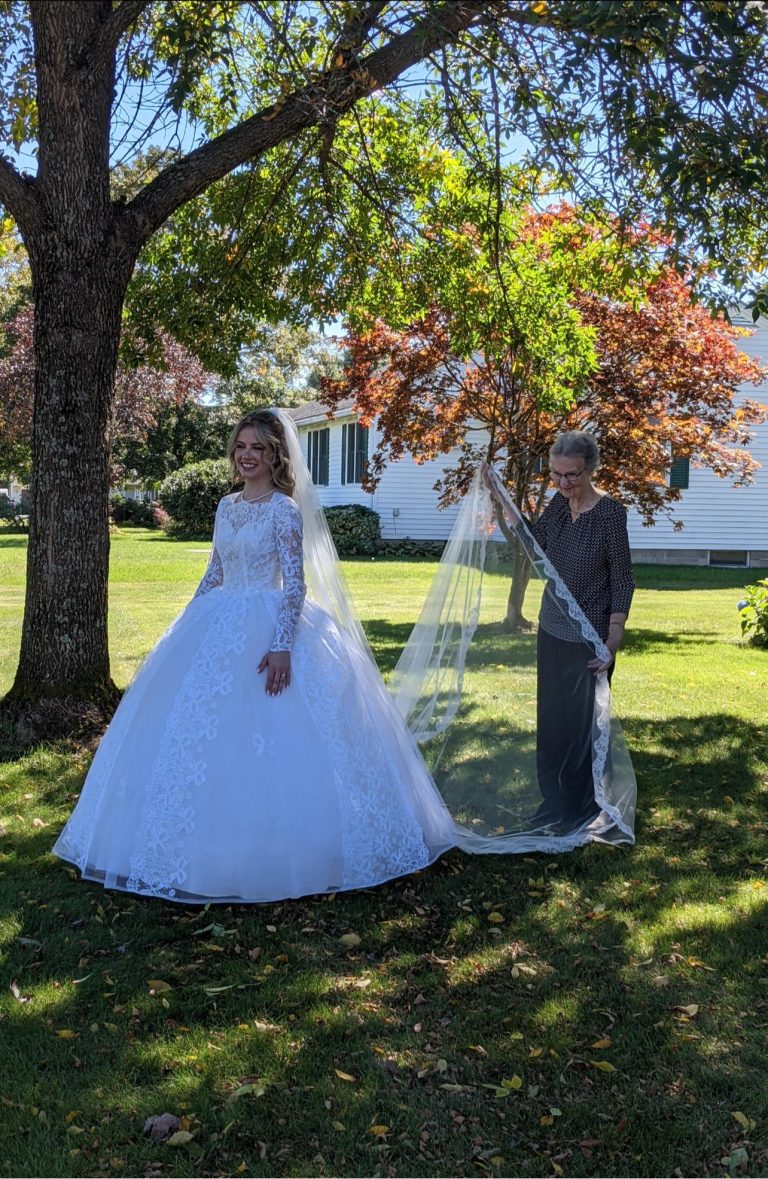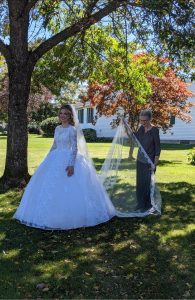 RELATED: Family Says Woman's Plan To Keep Future Wedding Dress Is "Selfish" — Do You Agree?