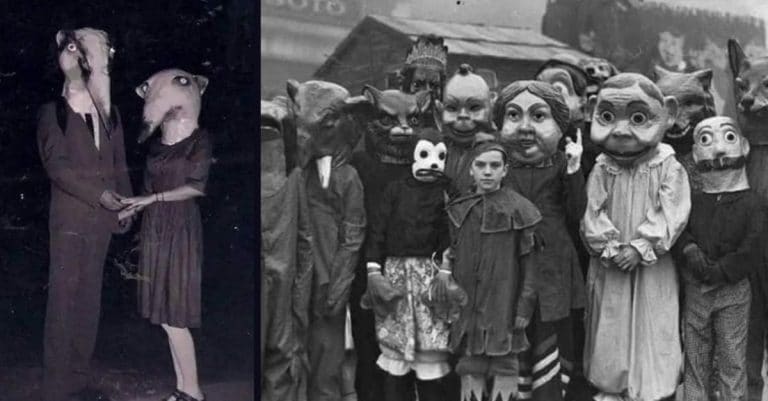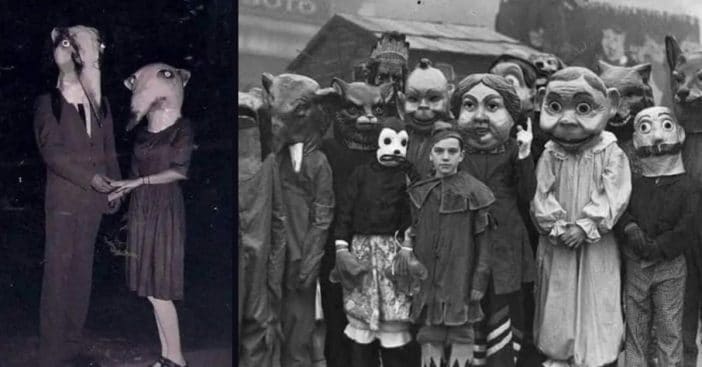 Halloween and dressing up in costumes has always been tradition, even dating back to the 1900s. And their costumes back then were way scarier than they are now! Actually, Halloween goes back way further than the 1900s. Wikipedia notes a theory that many Halloween traditions were influenced by Celtic harvest festivals of Samhain, which are believed to have pagan roots.
On the other hand, another theory suggests that Halloween began solely as a Christian holiday, being the vigil of All Hallow's Day. Regardless of how it started and all the theories surrounding the spooky day, Halloween actually dates back as far as the 1700s, and the term "All Hallows' Eve" a.k.a. another term for Halloween, actually started in the 1500s.
These Halloween costumes have ours beat
Of course, traditions have evolved in the last several decades. The most modern-day traditions include dressing up, going trick-or-treating, and attending spooky events like the Headless Horseman in New York or other haunted house events. There's also pumpkin carving and, for the older people in the crowd, attending costume parties. But would you be able to go to a party dressed up like this?
RELATED: Vintage Halloween Costumes That Will Cause Serious Nostalgic Nightmares
Halloween in the modern era is still just as spooky, but you'll oftentimes see some couples dressed up in a cute couple costume or perhaps a group of girls dressed up as a nurse, a pirate, or otherwise in a revealing, sexy outfit. But, at its roots—at least in the modern era—Halloween is about all things spooky and scary.
This includes scary yard decorations like this one. There's also the hit song "Thriller" by Michael Jackson being just as overplayed in the month of October as Mariah Carey's "All I Want For Christmas Is You" in December (but it's still a hit nonetheless). And, of course, the spooky movies that get a mass revival in October, including the original slasher 1978's Halloween, the Stephen King classic The Shining, and many more. So, we still maintain that spookiness to a certain extent.
But I'm honestly not sure anything can top these disturbing costumes…
Or this one…
…Or this one…
Yep, the early 1900s has the modern era beat.
What's your favorite Halloween costume that you've ever worn? Do you prefer things spooky and scary or fun and creative during All Hallows' Eve? Regardless, have a very safe and happy Halloween, you gals and ghouls!
RELATED: 93-Year-Old Grandma And Grandson Dress Up In Hilarious Costumes