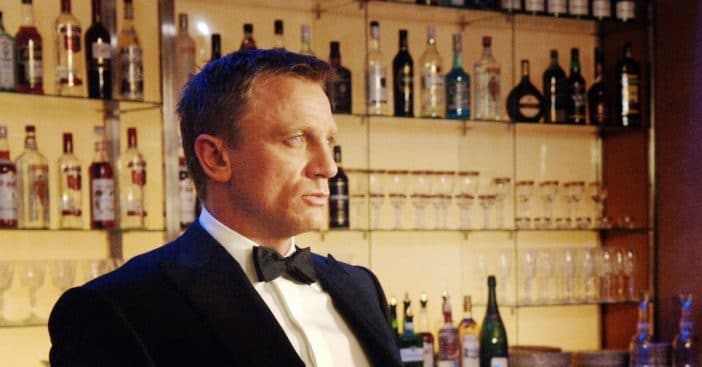 Daniel Craig is the most recent James Bond. He has played the character in several films over the years and is now seemingly done playing the 007 character. He has some very simple advice for the next actor to play James Bond: "don't be s#*%!"
Of course, he's partially joking. He explained his statement on Kevin Hart's podcast. He shared, "I would say you've got to grab it and make it your own. I think that's the way to go forward. I mean, I just committed myself to it as much as I possibly could and tried to sort of elevate it as much as I could. I hope I've left it in a good place and I hope the next person can just make it fly. It's an amazing franchise, I still think there's a lot of stories to tell."
Daniel Craig says the next James Bond actor better not be "s#*%!"
Reportedly, there is a James Bond musical in the works. Pierce Brosnan joked that he would fight Daniel for a chance to play James Bond in the musical version. Although, it sounds like it will be more of a parody and likely the person will have to sing so it is unclear who would actually get the role.
RELATED: Daniel Craig Doesn't Want Female James Bond, Suggests An Alternative
Daniel has played James Bond since 2006. The first-ever James Bond was played by Sean Connery, followed by George Lazenby, Roger Moore, Timothy Dalton, Pierce Brosnan, and finally Daniel Craig. Rumors are they may cast a woman as Bond next to change things up a bit.
Either way, they have big shoes to fill! When asked about playing the character for so many years, Daniel said, "I think it will take me 15 years to unpack all of this. It's so crazy. Getting a star on the Hollywood Walk of Fame, that's so surreal to me from where I come from in life. So, yeah I'm kind of just taking it all in."
RELATED: Daniel Craig Channels James Bond And Becomes Honorary Royal Navy Commander