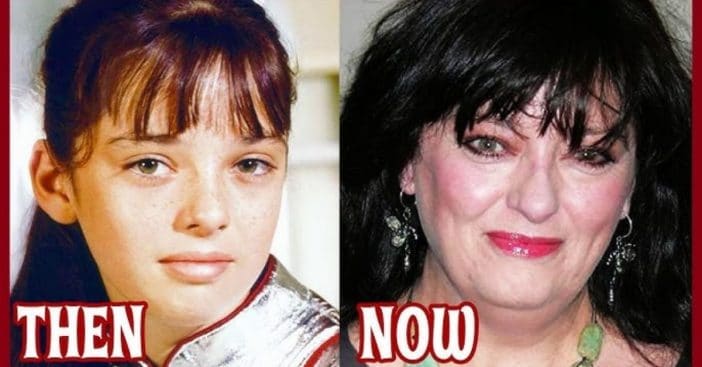 UPDATED 6/13/2022
Child stars are a unique blend of raw talent, the perfect role, and a lot of tricks used by professionals. For instance, little Danny from The Shining had no clue he was even in a horror movie; director Stanley Kubrick worked his magic to get what he needed from him to perfectly fit the bigger picture. And when you think of child stars, there are some iconic ones from each decade. Whether it's the '80s and Gary Coleman asking us what we're talking about or the '70s and Tatum O'Neal learning the con artist ropes. Or even Macaulay Culkin booby-trapping Christmas. Whatever your first instinct was, it probably wasn't the '50s, but there were some fantastic, talented child stars who lit it up even back then.
Today we're seeing what the biggest child stars of the '50s did in the '60s and '70s. Be sure to hit the thumbs up icon for us, and subscribe to our channel for more throwbacks, but come on, let's dive back in time!
Richard Keith
When Richard Keith strolled into his audition for I Love Lucy as a precocious 5-year-old, Lucy took one look at him and said, "Okay, he's cute, but what does he do?" At which point the young tyke walked over to a nearby drum set and proceeded to lay down a beat that blew everyone out of the water and landed him the iconic role of Little Ricky — instantly making him into one of the biggest child stars of the 1950s. Richard continued to act throughout the '60s with a recurring role as Opie's best friend on The Andy Griffith Show. After high school, however, little Ricky pivoted back to his first love, drumming, and has had a long career in the rock band David and the Giants. These days he's still keeping the beat, and since 1990 has been the Executive Director of his wife's ballet company, which has locations all around the world. He has also published an autobiography aptly titled, Life After Lucy in 1994. An eventful life no doubt.
Tommy Kirk
Tommy Kirk was one of the biggest Disney stars of the '50s, with unforgettable turns in The Swiss Family Robinson and, of course, as the rifle-wielding older brother in Old Yeller, who was forced to put down his dog — no worries, the real dog was fine. But multiple generations of children were scarred in the process. The good times were not to last, and when Disney found out that Kirk was gay in 1963, the studio unceremoniously fired him — oh, good ole 1950's openness — and after being shoved off a cliff by Mickey and Co., his career took a steady decline. Like so many of his child star peers, Kirk turned to drugs to help him cope, and by 1970 he was heavily addicted to pills. But this story does have a happy ending, as Kirk eventually got clean, and ran a carpet cleaning business for over 20 years. Sadly though, he recently passed away in September of 2021, in his Las Vegas home. Tommy was 79 years old.
Angela Cartwright
Angela Cartwright shot to fame in the late 1950s as the adorable stepdaughter on the massively popular sitcom The Danny Thomas Show. She replaced the previous Kathy actress, Lelani Sorenson, and after Angela was adopted by Danny, ratings began to pick up again. Helping the show last another seven seasons. And the advent of a new decade did little to slow her roll, as Cartwright appeared as the middle child in the pioneering sci-fi TV show Lost in Space, and, of course, as Brigitta von Trapp in the little known movie The Sound of Music. And we have two great deep dives if you want to revisit space or the hills that are alive with the sound of music.  But the following decade, the 1970s, weren't quite as kind to the former child star — case in point she was in Beyond the Poseidon Adventure, universally agreed to be one of the worst movies of all time. But the slowing down of her acting responsibilities freed the still young artist to explore other ventures, And the free time turned out to be the catalyst that allowed Cartwright to embark on a very successful photography career. These days, Angela is 69 years old and runs her own photography studio in Los Angeles — no word yet on whether she's still terrified of thunderstorms, but we'll keep you posted.
Kathryn Beaumont
Kathryn Beaumont was the voice of Disney animation in the 1950s. She was personally chosen by Walt Disney to take us all the way down the rabbit hole in 1951 in Alice in Wonderland, before helping us soar to the stars as Wendy Darling in 1953's magical Peter Pan. With all of this success by the time she was only 15, you might think Beaumont would have continued to have a long-lasting career. But that was not to be, After graduating high school, she completed two live-action acting gigs in 1955, one being an episode of the TV series Climax! But she decided to enroll at the University of Southern California, and eventually pursue not acting, but education! In fact, Beaumont simply decided that show business wasn't for her, and instead became a teacher for 36 years. She did do the occasional voice-over work reprising her role as Alice in the '90s and 2000s, but these days at 83 years old, she lives a happy retired life. Hopefully with no smoking caterpillars to be seen.
Ron Howard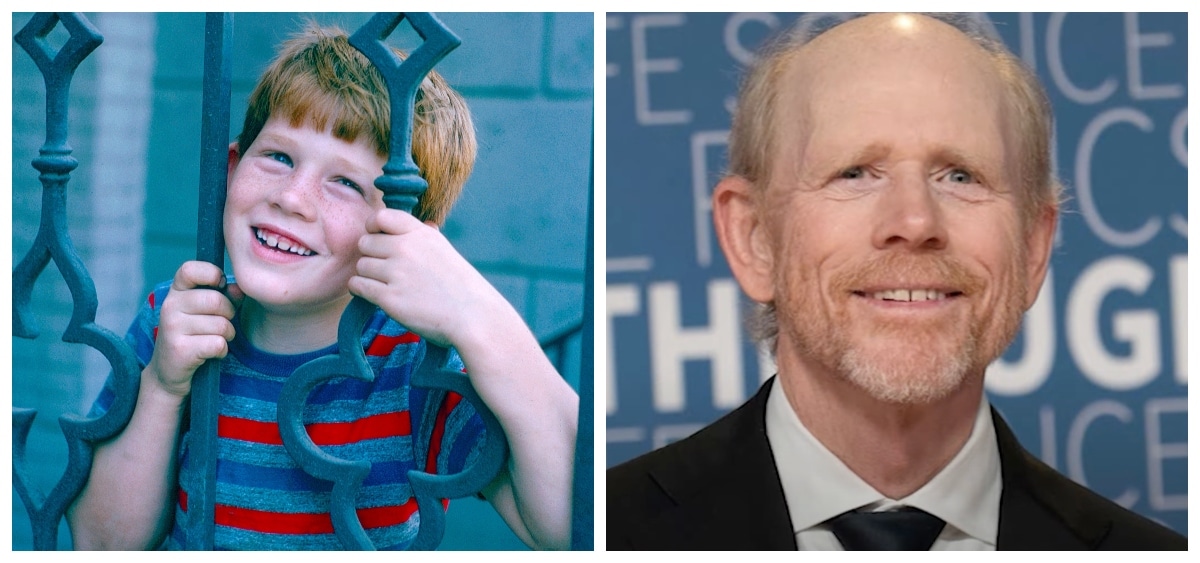 Ron Howard got his start as an actor at a very young age. In the late '50s, he made several appearances on hit shows like The Twilight Zone and Dennis the Menace before catching his big break by being cast as Opie on the iconic sitcom The Andy Griffith Show. As the lovable son of Mayberry's sheriff, little Ronnie captured the country's heart, portending a long and fruitful career. And then he just kind of… fell off the map and was never heard from again. He never went on to star in one of the greatest sitcoms of the 1970s (Happy Days), and certainly didn't become one of Hollywood's most accomplished and celebrated directors. No, no. Last we saw of little Ronnie, he was walking east on US Route 66. Obviously, these are jokes as he's just mind bogglingly talented. Ron is 68 years old and still as active as ever. Check out his latest directed picture Hillbilly Elegy starring Glenn Close and Amy Adams on Netflix. It feels a little reminiscent of Fried Green Tomatoes, and Glenn Close is simply terrific yet again.
Bobby Driscoll
When Walt Disney sees enough in your young personality to make you one of the first two actors Disney studios placed under contract, you know you're on the way to stardom. And indeed, Bobby Driscoll soon became one of the biggest child stars of the '50s. He appeared in Treasure Island and landed the iconic voice role of Peter Pan in that 1953 classic. Driscoll was also one of only 13 children, along with such luminaries like Shirley Temple and Judy Garland to win a Juvenile Academy Award, but there was soon trouble on the horizon. As he aged, rolls began to dry up, and by 17 Driscoll had turned to heroin, purchased with his very large Disney salary, in order to cope with the limelight failure. After being sentenced to a Chino Rehabilitation center, Driscoll was released in 1962 and when his parol was lifted in '64, he found that the acting opportunities were gone, so he moved to New York City with the hopes of reviving his career on the Broadway stage. Instead, he became part of Andy Warhol's entourage at the notorious "Factory." Increasingly dependent on drugs, and running out of money, Driscoll disappeared, and his body was later found in an abandoned East Village building in 1968. A very sad end for one of the '50s most precocious stars.
Lauren Chapin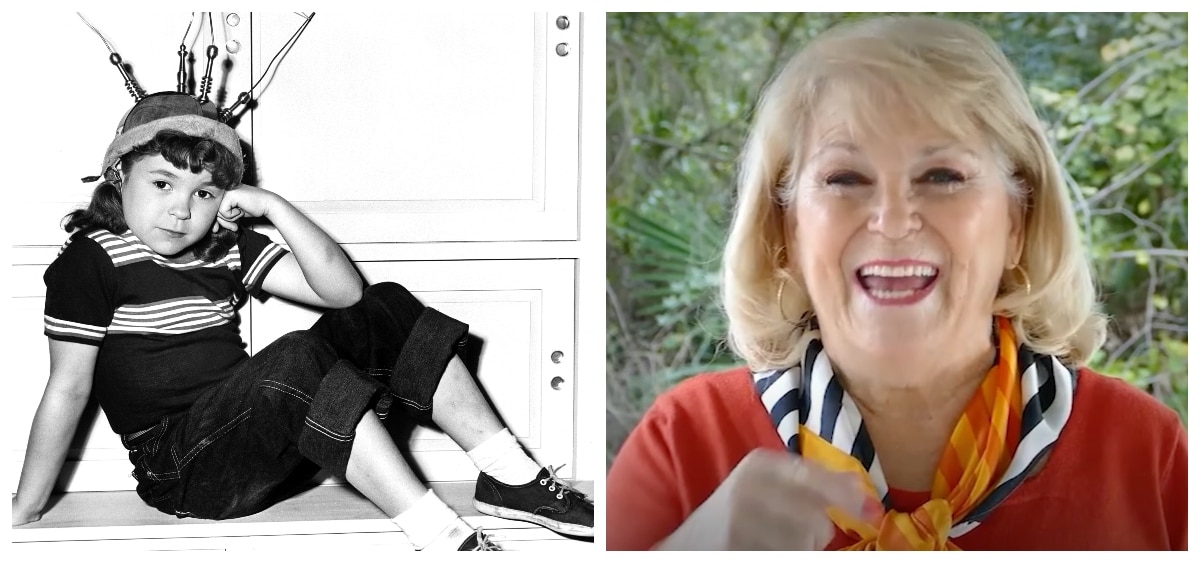 If the '50s needed a poster child for how being a child star can ruin your life, then Lauren Chapin would be it. Chapin burst onto the scene as youngest daughter Kathy "Kitten" Anderson on the hit show Father Knows Best, a role for which she won 5 Junior Emmys. But after the end of her super successful show, Chapin struggled to find work. As she says, "I couldn't get a job. I'd been typecast as Kathy Anderson. The more I didn't work, the more my mother drank and the more belligerent I became." Chapin soon turned to drugs, both using and selling, and an ill-advised marriage at only 16 would end just two years later. In addition to selling drugs, Chapin at various times has also worked as a flight attendant, dog groomer, and insurance claims examiner. These days, at 77, she's fortunately clean, an ordained minister and performs in a live, interactive version of Father Knows Best for cruise lines and conventions. Not quite primetime, but we're certainly glad she's still afloat. 
George Winslow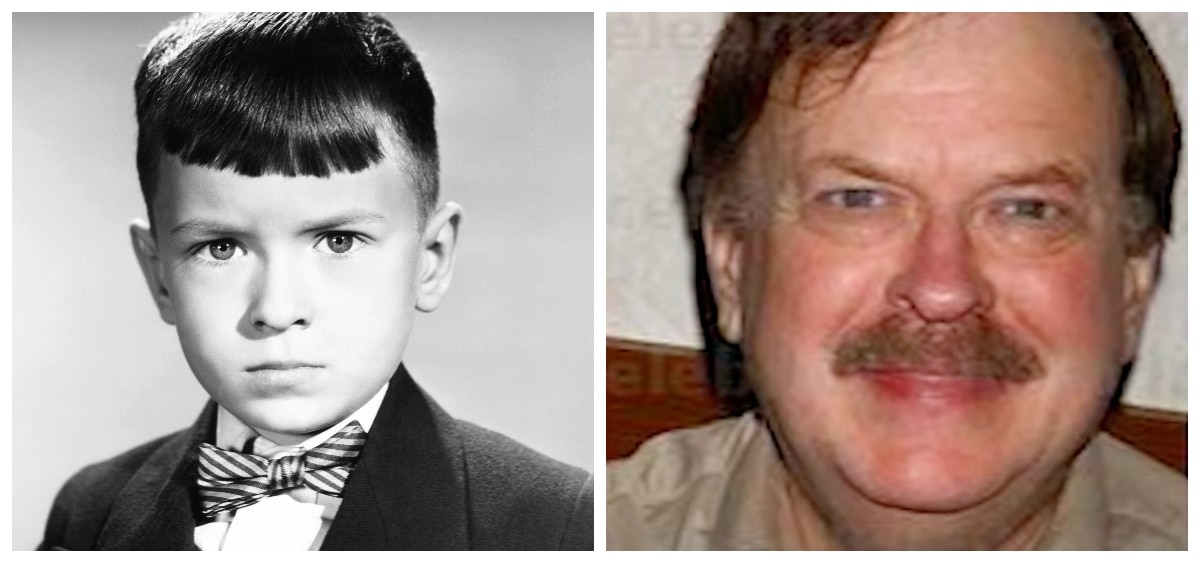 The majority of child stars start on TV and then slowly transition to the big screen. But not George Winslow. He took the path less traveled and began starring in some of the biggest movies in Hollywood right off the bat. Winslow's first roles were alongside Cary Grant in two 1952 movies, Room for One More and Monkey Business. The next year he was in Gentlemen Prefer Blondes and delivered the iconic line to Marilyn Monroe while she was stuck in a port window. Pretty suave for an 8-year-old. But acting just wasn't for Winslow, and at the tender age of 12, he decided to quit show biz altogether. He would go on to serve in the Navy during the Vietnam War and had a long career in the US Postal Service before unfortunately passing away from a heart attack in 2015. He was 69 years old. 
And there they are. Some of the biggest child stars of the 1950s! Do you remember watching all these talented youngsters? Who was your favorite to watch? And What other talented youngsters from the '50s did we leave off? Let us know in the comments below, we read them all!