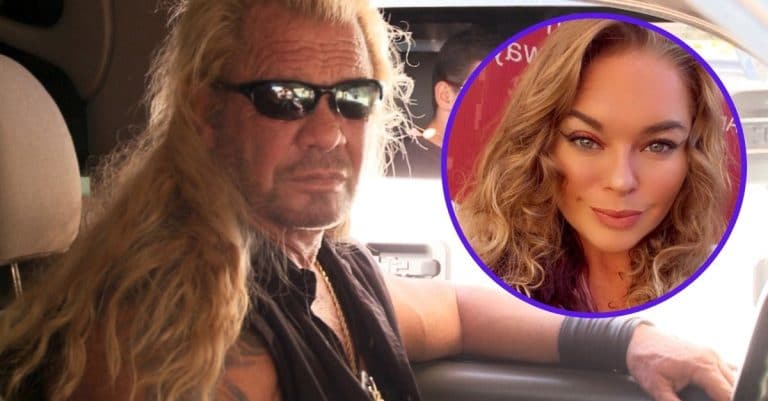 One of Dog the Bounty Hunter's daughters, Cecily Chapman, is accusing her father of using the Brian Laundrie search as a publicity stunt. She spoke about her father's efforts to finding the missing man, telling The Sun that he "needs to back off."
"It's just a publicity stunt. That's really what it is. He needs to back off and let the FBI handle it," Cecily says. It was recently confirmed that Dog had received a huge lead with evidence of Brian's presence at a campground site, along with a number of other tips.
Cecily Chapman calls the whole thing a "publicity stunt"
"Realistically, how is he doing this, what the hell is he doing, and who is funding this nonsense!?" Cecily continues to question the search. Cecily also speculates that Dog is doing this search as part of a new reality show, which Dog has since denied. "A real network would be aware of the situation and I'm pretty sure everyone knows that this is a f—ing publicity stunt," Cecily states.
RELATED: Dog The Bounty Hunter Says Brian Laundrie Search Is Becoming 'More Dangerous'
View this post on Instagram
Cecily now has beef with her own father following not being invited to his wedding to new wife Francie Frane for various reasons. She claims that she has zero confidence that her dad will be able to find Brian. "To be completely honest with you, the FBI is never going to let Dog the Bounty Hunter catch Brian anyway- the FBI is way too prideful for that."
In the newest break in the case, a hiker named Dennis Davis claims he spoke to Brian near the Appalachian Trail and Brian had asked for directions to California. He was driving a white truck at the time.
View this post on Instagram
RELATED: Dog The Bounty Hunter Vows To Find Brian Laundrie