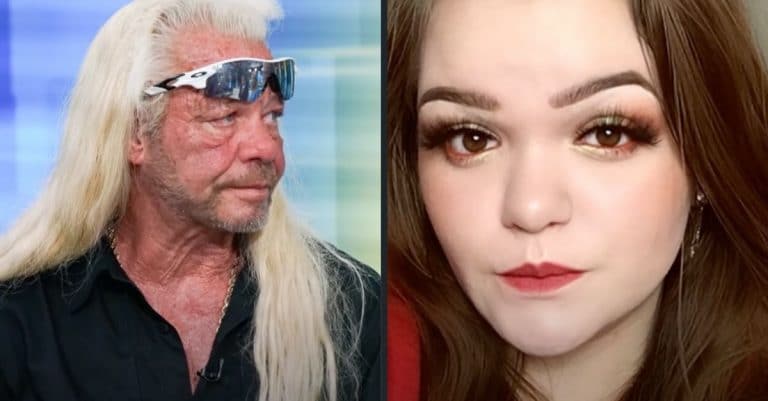 Amid the big family rift going on right now in the Chapman family, Dog the bounty hunter is prepared to now take legal action against his daughters. With Dog not inviting two of his daughters (Bonnie and Cecily) to his wedding, and his daughter Lyssa calling them out, things seem to be taking a turn for the worse.
A source recently told US Weekly that Dog is preparing to take legal action if necessary after claims made by Bonnie that Dog's new show, Unleashed, was cut short due to his racist and homophobic comments. She also claims he cheated on her late mother, Beth Chapman.
Will Dog take legal action against his own daughters?
"I hated him every time he did it, but I forgave him for that because I wanted a relationship with my dad. I thought I only had one parent left. My mom was a true leader, and believe it or not; she kept my dad focused on his career. We all know of his missteps, but my mom always stood by him," Bonnie says.
RELATED: More On Why Dog The Bounty Hunter's Daughters Aren't Coming To His Wedding
Dog has since responded to the allegations.  "This is exactly why we had to exclude them. They've fallen in with a bad crowd and are working with the wrong people — I know because I've not only had dealings with them, but arrested them myself previously."
What Lyssa has to say about this
View this post on Instagram
Dog goes on to say that he loves his daughters regardless, but because of what's going on, they just can't be part of the wedding. "We've spent so long on this to ensure it's going to be just perfect and believe me, nothing is going to get in the way of us."
As previously stated, Lyssa has defended her dad online, posting a photo on Instagram that simply reads, "Fight for your family." Referencing the alleged homophobic and racist comments from Dog, Lyssa says, "dad is not racist and not homophobic. I am a GAY woman and my father never shamed me. He has welcomed all my partners both male and female." Lyssa additionally echos her father's words, saying that her sisters are being "groomed" and "indoctrinated" from the "bad crowd" they're hanging around with.