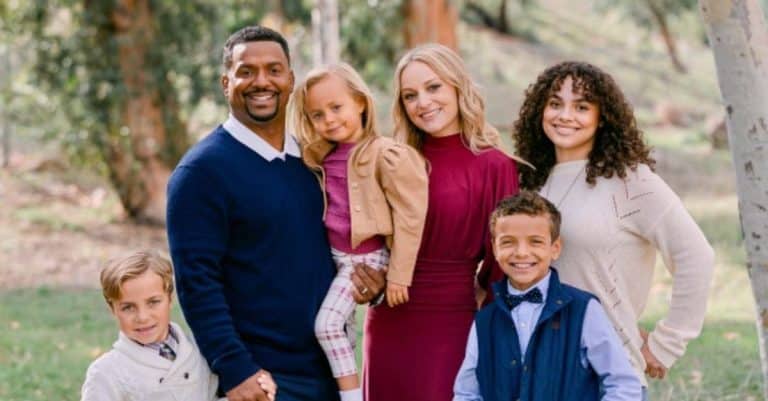 UPDATED 8/22/2023
Alfonso Ribeiro is known for his iconic dance moves and funny character as Carlton on the sitcom Fresh Prince of Bel Air. The actor made a name for himself in the Hollywood industry by appearing in other TV shows like Silver Spoons, Magnum, P.I., Your Big Break, In The House, Dancing with the Stars, and Big City Greens.
Also, Alfonso is a  proud father of four children (Sienna, Alfonso Lincoln, Jr., Anders Reyn, and Ava Sue). He prioritizes his fatherhood role and always makes time to be with his family. "The idea I get to spend more time with my family, with the kids … makes me that more proud of what we're able to do — my wife and me — as a family," he gushed to Closer in 2019. "And I know I'll never get this time back. I'm getting to do that while spending a great time with the kids."
Sienna Ribeiro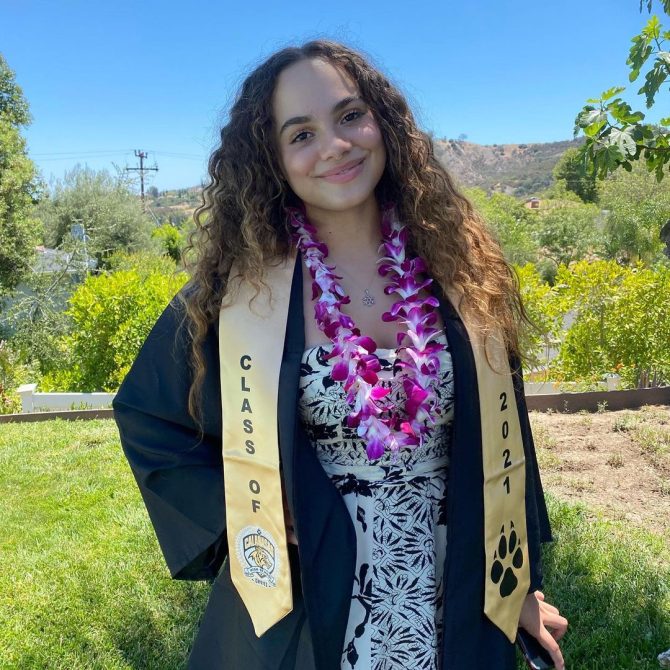 Alfonso and his ex-wife, Robin Stapler, welcomed their first child, Sienna, in 2003. The father shares a close bond with Sienna and he once described her as "smart, beautiful, motivated, funny, and passionate." Recently, Alfonso shared pictures of his daughter's graduation from high school on his social media page and captioned it, "My baby girl Sienna just graduated from high school. I'm so proud. She's gonna go do big things in her life… ."
The 19-year-old, who is off to college, is also following her father's career path. "Sienna definitely has the bug," Alfonso revealed to Closer regarding his daughter dreaming of becoming an actress, "She's auditioning and she's working."
However, Sienna wants to be an independent achiever as she does not intend to cash in on her dad's fame to make a name in Hollywood. "She doesn't want to be Alfonso Ribeiro's kid who is working — she wants to do it herself," he told the outlet. "I'm always peeking in, but I'm allowing her to find her place in what she wants to do."
Alfonso Lincoln Ribeiro, Jr.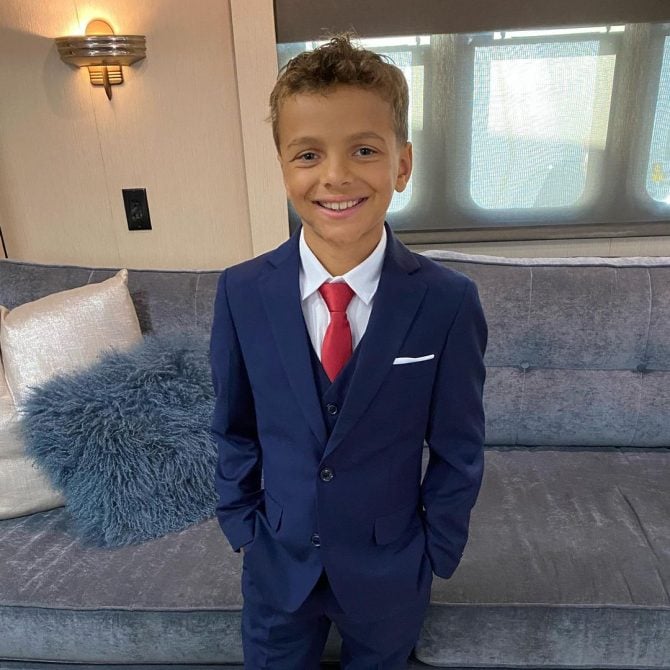 Alfonso Jr., also known as AJ, was born in 2013 and is the first child of Alfonso and his wife, Angela. The 9-year-old has a great interest in sports and is currently in a kids' baseball league.
Alfonso shows how passionate and natural his son is at the game as he shared a video of AJ decked up in his baseball suit as he swings against the ball. "AJ had his 2nd baseball game today. He had a triple and a home run. He also pitched 1 inning. He had 3 strikeouts in 3 batters," the proud dad captioned the Instagram video. "Then he casually walked off into my arms like he'd done it a thousand times."
Also, the 9-year-old and his dad have a keen interest in golf games. Angela made an Instagram post featuring a video of AJ swinging a golf club with the caption, "Golf morning. (He pitched this to a foot of the hole)." She added the hashtag, "#likefatherlikeson," at the end of her post.
Anders Reyn Ribeiro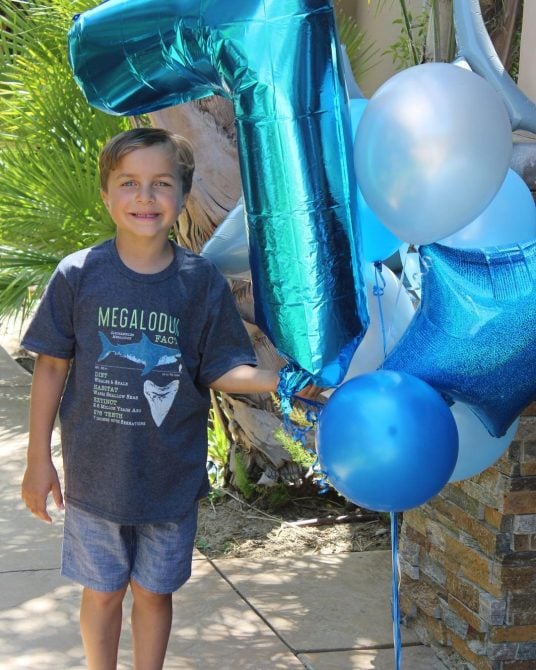 Alfonso and Angela welcomed their second child, Anders, in 2015. Andrea has made several cameos on his father's social media platforms like his elder brother.
In April, Alfonso posted a photo of his second son with a note detailing his attributes. "He is so special, funny, loving, smart, cool, athletic, has a heart of gold, and is just plain awesome. Love him so much," the caption reads.
Ava Sue Ribeiro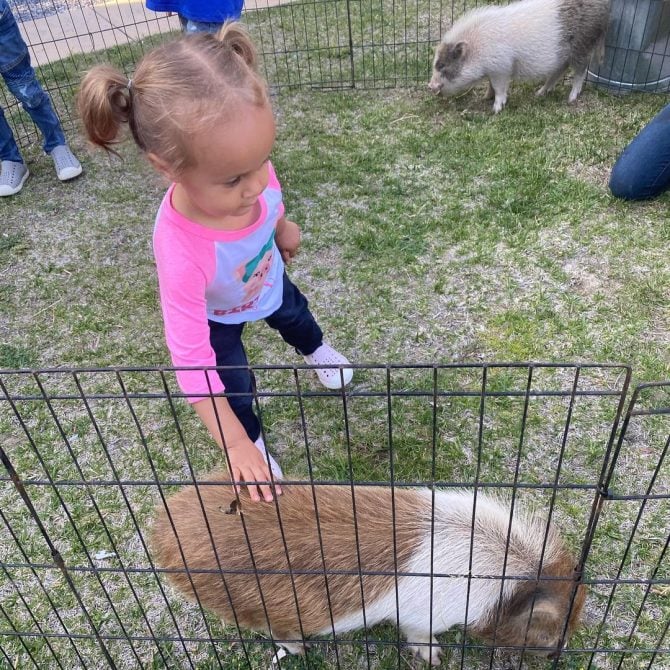 Ava is Alfonso's youngest child. She was born in May 2019 and he cannot get enough of his baby girl. For her second birthday, the actor threw Ava a pig-themed extravaganza and posted a picture of his children at the party carrying piglets.
He captioned the photo, "Never thought I would have a pig party for Ava's birthday, but yes we did. My little Ava turned 2 yesterday and she's so awesome. She's gonna be a very special girl. Love her to the moon and back."
FAQs
What happened to Alfonso's daughter?
Back in May 2023, Alfonso Ribeiro's daughter was injured and rushed into the hospital. She fell and had basically road rash on her face and arm, as explained to Kelly Ripa and Mark Consuelos on their talk show.
Who is Alfonso Rivera married to now?
Alfonso Ribeiro and Angela Ribeiro got married in October 2012. The two have three children together.