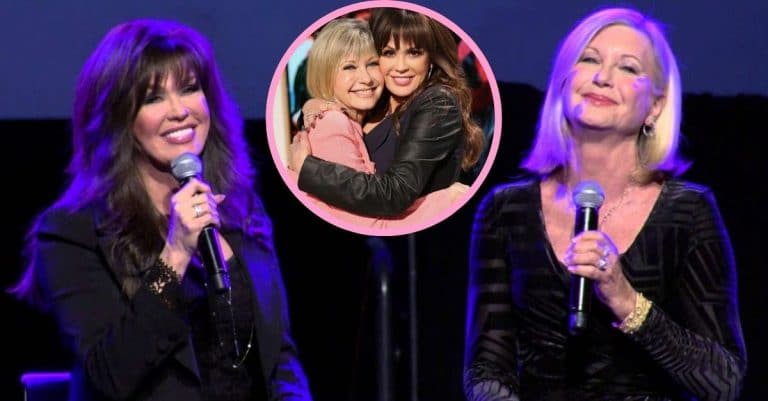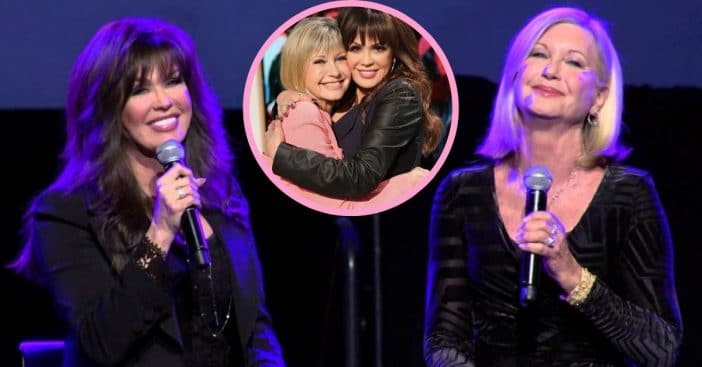 Four-time Grammy Award winner Olivia Newton-John received a heartfelt birthday message from talk show host Marie Osmond on her 73rd. Osmond, a familiar face among '70s country music fans, took to Instagram to celebrate the occasion and Newton-John's praiseworthy traits.
Osmond and Newton-John's paths overlapped through music. Though she starred in 1978's Grease, earlier that decade Newton-John began recording country tracks; her covers both topped charts and earned her a Grammy for Best Country Female. During that same decade, Osmond took the airwaves by storm, particularly with her reimagining of "Paper Roses."
Marie Osmond wishes Olivia Newton-John a happy birthday
View this post on Instagram
Olivia Newton-John was born on September 26, 1948, making this autumn her 73rd birthday. At the age of 30, she became forever known as Sandy, starring alongside John Travolta in one of the most enduring musical films to date, Grease.
RELATED: Olivia Newton-John Defends 'Grease' As Fans Claim It's Sexist
On Newton-John's birthday, Osmond posted a picture of the two happily hugging and smiling at the camera. "Happy Birthday to one of the kindest, wonderful, sweet caring talented people I know," the caption reads. "I love you to pieces my dear friend." Her message is full of hearts, kisses, more hugs, and party streamers.
Country icons collide
In 2016, Osmond and Newton-John, country stars in their own right, collaborated more than usual together. Back in 1978, actually days before her birthday back then too, Newton-John had been on Osmond's show, The Donny & Marie Osmond Show, where she performed "Hopelessly Devoted to You." Jump ahead to 2016, and Osmond recruited Newton-John, among others, for her album Music is Medicine.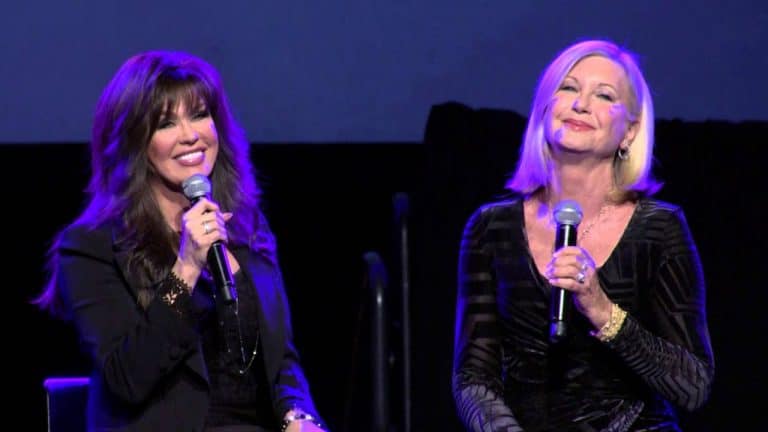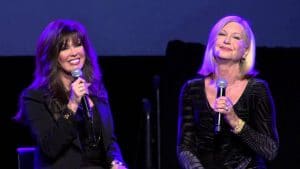 There, the two recorded "Getting Better All The Time," one of five total collaborations on the album. "I think sometimes a song can be performed so much better, like the one I did with Olivia," Osmond said of the track. "That was a perfect song because we've both been through some tough times in life. You can't really sing that song at 25 or 30, you have to sing it with some road underneath you. It was better because I was singing it with someone who has lived through some legitimately tough things in life. It made me the song even more powerful."
Newton-John is a self-described cancer "thriver," and has battled multiple diagnoses over the years. Wishing her a happy 73rd, and many more!