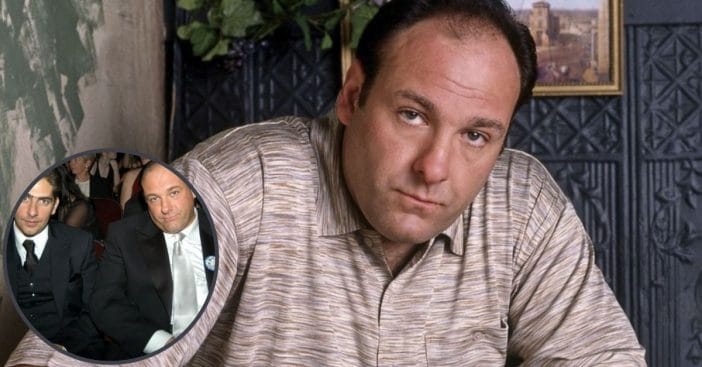 The Sopranos icon James Gandolfini sadly passed away back in June 2013, and one of his co-stars, Michael Imperioli, is paying tribute on what would've been his 60th birthday. The Sopranos star was only 51 when he died. Imperioli is known for playing hot-tempered Christopher Moltisanti on the show.
"Dear Jim, Today marks 60 years since you came into this world. As fate would have it, I am in Rome, the city where you left this world. I will think of you today as I wander these ancient streets. I will remember the laughs most of all," Imperioli says in his tribute message.
Michael Imperioli pays tribute to his late co-star and friend
View this post on Instagram
He continues, "Today I am reminded how fortunate I am to have acted beside you more than I ever did (or ever will, most likely) with anyone else. What a privilege. Thank you for the friendship, generosity, and kindness. Love always, Michael."
RELATED: Meet Michael Gandolfini, Son Of The Boss Himself Tony Soprano, Following In His Father's Footsteps
Gandolfini died of a heart attack on June 13th, 2013, while on vacation with his family in Italy. The famous TV mob boss was sightseeing with his family that day, and his son later found his dad unconscious on the bathroom floor of their hotel room.
James Gandolfini's son is definitely making his father proud
Gandolfini's son, Michael, has been following in his famous father's footsteps – literally – as he has recently portrayed the role of a young Tony Soprano in the new film The Many Saints of Newark. The film, a prequel to the popular TV series, follows the young Soprano as he is introduced to a life of crime. As Warner Bros. describes the film, they say:
"Young Anthony Soprano is growing up in one of the most tumultuous eras in Newark's history, becoming a man just as rival gangsters begin to rise up and challenge the all-powerful DiMeo crime family's hold over the increasingly race-torn city. Caught up in the changing times is the uncle he idolizes, Dickie Moltisanti, who struggles to manage both his professional and personal responsibilities—and whose influence over his nephew will help make the impressionable teenager into the all-powerful mob boss we'll later come to know: Tony Soprano."