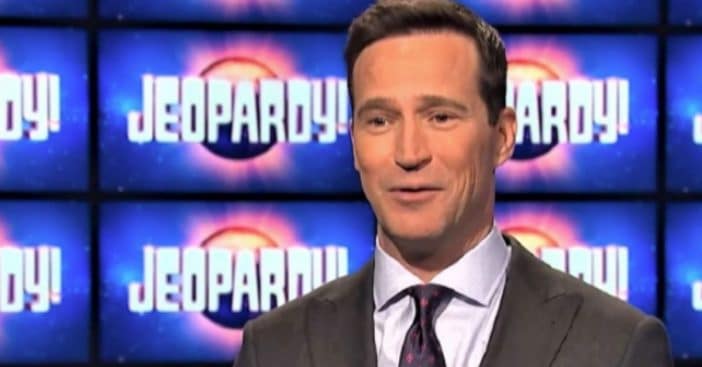 Mike Richards was recently fired/stepped down from hosting Jeopardy! after some comments he made in a podcast resurfaced that featured him making some pretty derogatory remarks about a female colleague of his. Now, understandably, fans are confused as to why he was hosting the episode of Jeopardy! last night.
Well, the answer is simple. That episode that aired was part of the previously taped segments before he had been pushed out by the controversy. So, for now, fans might have to deal with Richards as host for a bit longer as long as the previously taped episodes with him continue to air.
Why Mike Richards hosted 'Jeopardy!' last night after being fired
View this post on Instagram
Originally, Richards and actress Mayim Bialik were tapped to step in as dual hosts for the show, but now Mayim is taking the reigns as the main host from here on out until producers can find a replacement for Richards. Other guest hosts that they've had in the past include Ken Jennings, Aaron Rogers, and LeVar Burton.
RELATED: Mike Richards Steps Down As New 'Jeopardy!' Host And Producer As More Offensive Comments Resurfaced
"As we move forward with production on this season of 'Jeopardy!,' additional guest hosts will be announced," says Sony Pictures Entertainment in a statement to NBC. In other words, we have no idea who could be filling his shoes… yet.
View this post on Instagram
In the previous podcast, a podcast show called The Randumb Show, Richards asks his female colleague if she's ever taken nude photos of herself. He continues to poke and prod at the question, to which his colleague continues to insist she never has. Richards has since apologized for the remarks, and has added that "there is no excuse" for the comments he made, and that he is "deeply sorry."