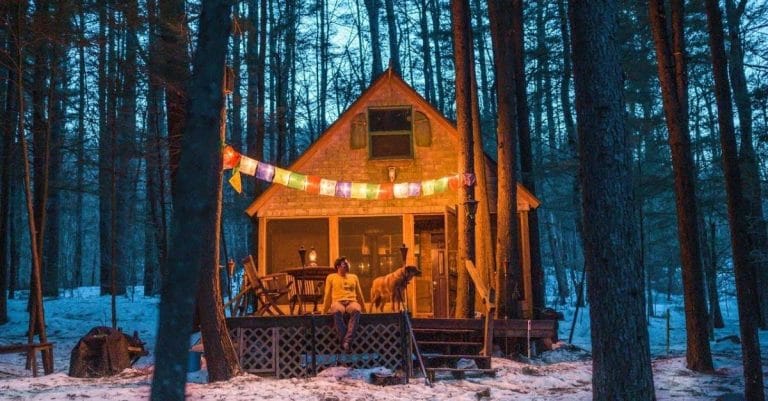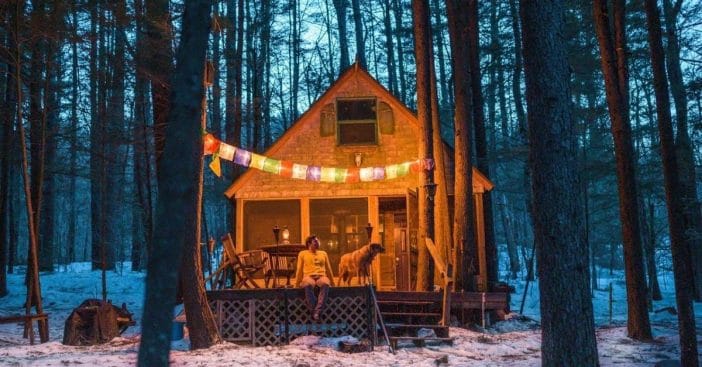 Couple Su Pang and Stephanie live in a quaint abode. For a year now, they've called this California cabin home. It's all of 320 square feet and, with Su Pang's interior design background, went from a fixer-upper to a rustic country getaway with some old European flair.
Currently, it serves the pair as a vacation home and features furnishings shipped from Budapest, so Su could add "personal touches of old Hungary." Additionally, it is a product of its environment, sitting in a mining town and named Heidi's Goldnugget after Stephanie's great aunt while also making a nod to the town's gold mining history.
Turning a California fixer-upper into a cute cabin getaway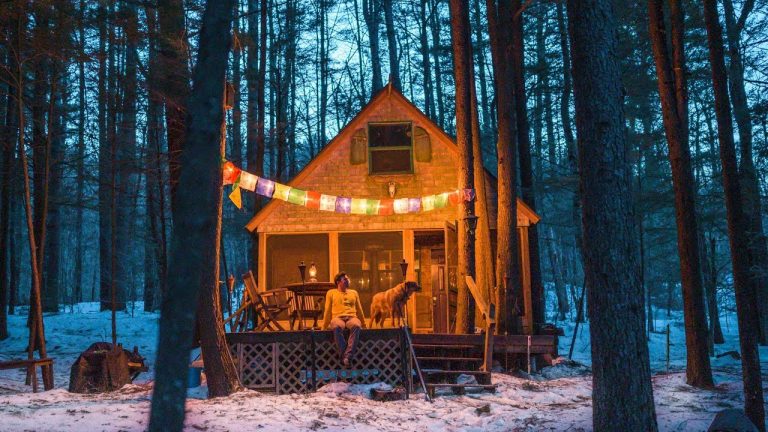 Su favors "hand-crafted goods" and specializes in turning around small spaces, so this 320 square foot California cabin was right up her alley. In fact, she's turned around other properties, one of which was featured on Apartment Therapy years before. Additionally, Su's website features a thorough look through the rustic getaway.
RELATED: Build Yourself A Tiny Cabin For Only $700 This Summer
"The fine detail is the most fun part of decorating a space," Su admitted. "I tend to spend more time thinking about sourcing from nature or upcycling and how it functions as well as interacts in a space." This encouraged her to focus on adding vintage designs into the small space, making for cozy quarters in every room, with their bold patterns, warm colors, wood detailing, retro furnishings, and creative use of space.
The takeaways and lessons learned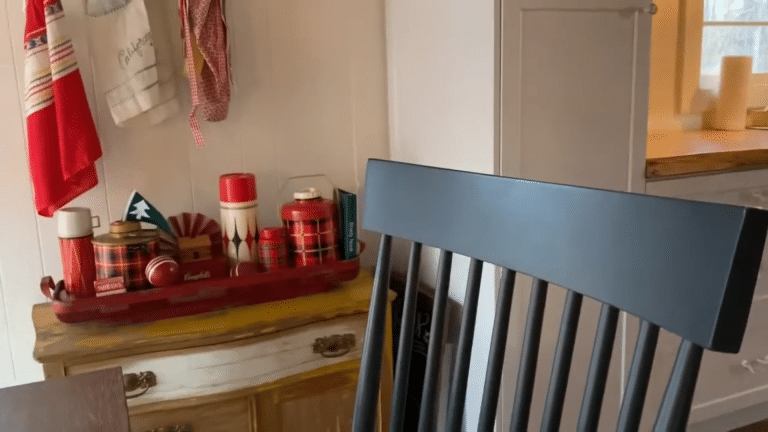 "My advice is to steer clear from IKEA or newly produced furniture," suggested Su, when asked for advice in creating a home the residents will love. "Designing a home with quality vintage furniture is more soulful and adds a personal identity to your space!" Sometimes, that doesn't even have to include full furniture. The final detail Su added – with gusto – came in the form of board games. "Monopoly, Scrabble, Chinese checkers, Jengo, and more plus some jigsaw puzzles for those cozy evenings," she outlined.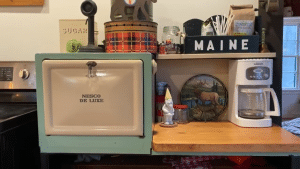 But her favorite actual room to tackle was the bathroom for all the creative approaches to fixing the space up. "Bathrooms are usually on the colder side," she reflected. "I built the small medicine cabinet from an existing old shelf and a vintage mirror purchased off eBay. The vintage sink was upcycled with touches of gold hardware. The art on the walls used to hang in an old Budapest apartment. On the shelf sits items from nature and a piece of antler found on the property. It feels like the smallest museum in the woods."
Would you call this quaint California cabin home?