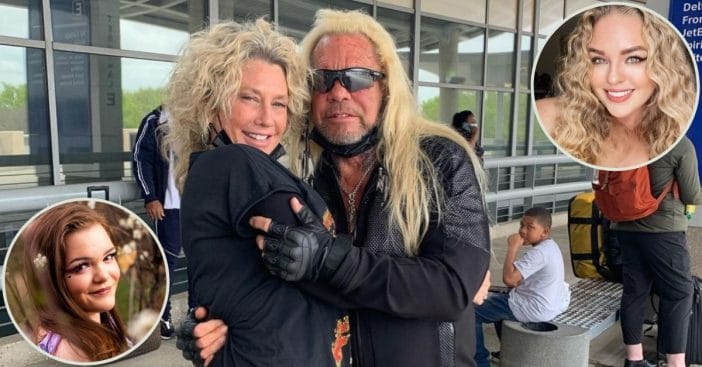 Dog the bounty hunter and his family have been making headlines again as it's been confirmed that Dog's daughters, Bonnie and Cecily, will not be invited to his upcoming wedding. There's been quite a big family rift going on, and the whole Internet is trying to make sense of exactly why they're not getting along.
"My only guess or idea is that he's not really on the same path as me and my sister. What I'm seeing, personally, is that my dad is having a hard time dealing with the fact that maybe he's not going to be able to replace my mom," Cecily told TMZ.
Why Dog's daughters are not invited to his wedding
View this post on Instagram
She adds, "Me and Bonnie bring out a lot from my mom and he sees our mom in us and that scares him. Yes, he can move on, yes, he can get married again but I think he's just scared that we remind him too much of our mother."
RELATED: Dog The Bounty Hunter And Fiancée Francie Frane Share Exciting Wedding Update
Dog's rep released a follow-up statement, saying, "We love Bonnie and Cecily very much, as we do all our family… We pray for their health and happiness every day. Beyond that statement, we wish to keep any family issues private."
View this post on Instagram
A recent headline noted that Dog may have not invited his daughters to his wedding due to their support for the BLM movement, but the speculation continues. Dog recently admitted that he thought it would be hard to find love again after losing his wife, Beth, to cancer. "I felt very bad about even wanting to have someone else after Beth, and then when I went to the bible, genesis, and found out how Adam got eve, as I was going to find the exact story, I saw the scripture that says, 'God does not want a man to be alone.' that he knows we need a companion, whether we're a man or a woman," he says in an interview.
View this post on Instagram
He and his current fiancée, Francie Frane, found each other after both experienced tragedy and loss. On top of Dog losing his spouse to cancer, Francie also lost her spouse to cancer – he died six months before Beth. The two got engaged only a month after the couple went public with their relationship.