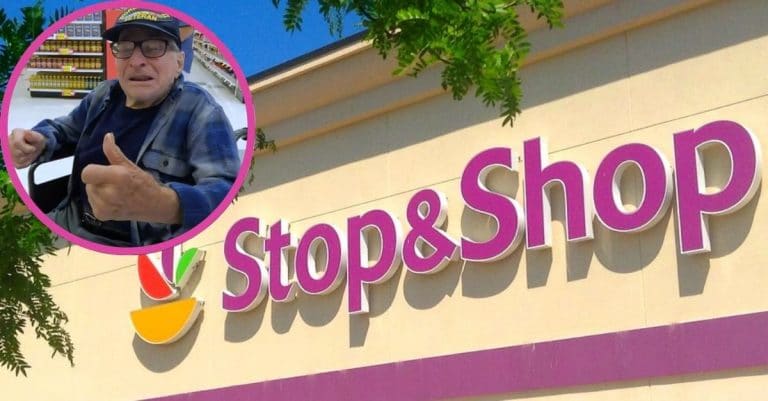 Benny Ficeto has been serving since the 1940s, and he would have continued to do so if it weren't for the coronavirus pandemic. The World War II veteran worked at Stop & Shop until COVID-19 hit. But the store decided to give back, just in time for his 100th birthday.
This particular store's location is in Edison, New Jersey, where Ficeto worked for over ten years. The location pulled out all the stops to thank Ficeto for his work at the store and his service, recruiting family and friends, and belting out patriotic songs alike.
A familiar sight at the grocery chain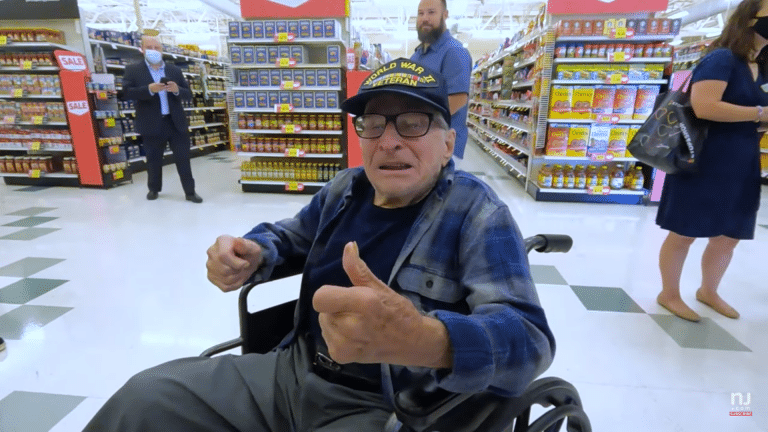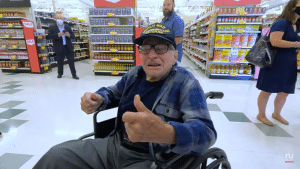 Benny Ficeto is a familiar face across Stop & Shop locations. He worked at one in Bloomingdale, New Jersey, for eight years. Then, he transitioned to Edison, where he manned registers four and five by bagging groceries. "People would wait in line even if there was an open register," shared Stop & Shop spokesperson Stefanie Shuman, "they would wait because they wanted Benny to bag their groceries."
RELATED: WWII Veteran Gets 'Ultimate Surprise' For His 93rd Birthday
Even before all the birthday revelry, Ficeto found contentedness in his work at Stop & Shop, according to his nephew Daniel Reynolds and Reynolds' girlfriend, Melissa Malley. He would explain to them, "Working at my age gives you purpose." So, it makes sense that the guy who thinks taking a break would be "senseless to do so" would find he "never really left the hearts and minds of Stop & Shop" after he stopped working there when the pandemic hit.
Stop & Shop did not forget Ficeto either.
Stop & Shop honors WWII vet Benny Ficeto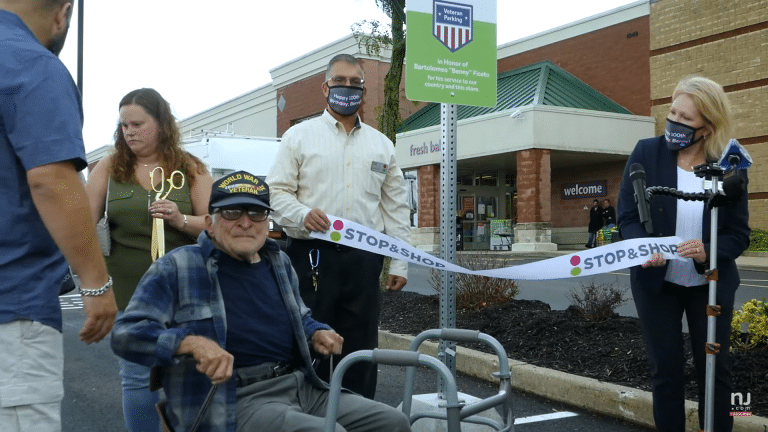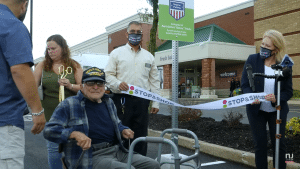 In 2020, Stop & Shop threw Ficeto a drive-by car parade to usher in his 99th birthday. This year, on Monday, Ficeto was driven to the Edison store for a very special surprise party. There, he was welcomed by family, friends, former coworkers, and a patriotic singing group, honoring his service in World War II. Oh, and of course, cake!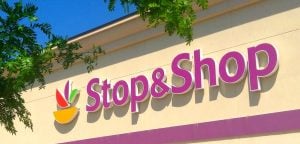 Additionally, Stop & Shop revealed "Benny's Spot," a veteran's-only parking lot named in his honor. "It says in honor of Benny for his service to the store and his country," Shuman outlined. Given the chance, Shuman said she would do even more each day, adding, "He knew the day was for him. Every day should be for him in my opinion." In fact, they're already planning for his 101st birthday and "every birthday after that" because "he's still part of this family and we will continue to celebrate him."
A very happy 100th birthday, Benny Ficeto, and many more!