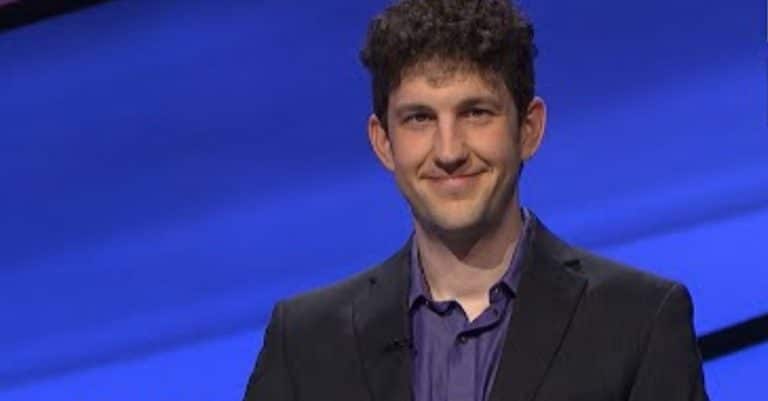 What does it take to win Jeopardy! exactly? On the surface, it seems straightforward: answer questions correctly. But then you also have to get enough points to come out on top, and not let opponents get ahead. Matt Amodio, current reigning Jeopardy! champion, shared some insights on how exactly to win.
Amodio initially made headlines because his style of answering upset fans. But his methods are proving victorious. Why? Is it his Yale doctoral candidacy? His computer science background that gives familiarity with important procedures? The answers may surprise you.
Matt Amodio reaches the top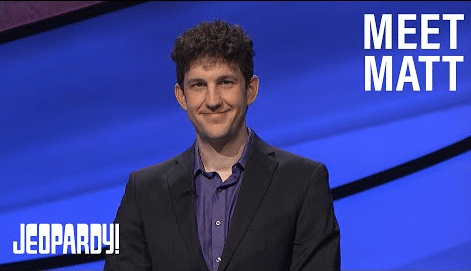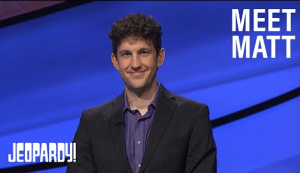 As of Thursday, Amodio reached number three among the list of highest-winning competitors for regular-season play. That puts him in the company of big-winners Jason Zuffranieri ($532,496), James Holzhauer ($2.46 million), and Ken Jennings ($2.52 million). Amodio reached this all-new rank on Thursday when his winnings total reached $547,600 across 17 games.
RELATED: A Contestant's Answering Style Has 'Jeopardy!' Looking Over The Rule Book
When discussing the methods of his own success, Amodio took a humble air. He offered praise to his fellow competitors and called himself "incredibly fortunate." Part of his inspiration is cited as gameshow film Slumdog Millionaire for insights. Additionally, he's quoted saying he enjoys reading.
Making use of time-consuming habits
Matt Amodio now trails behind Ken Jennings and James Holzhauer at #3 for highest winnings in regular season play! pic.twitter.com/4NmqmC9gu7

— Jeopardy! (@Jeopardy) August 13, 2021
Like many other readers with Internet access, Matt Amodio is not immune to falling down Wikipedia rabbit holes, where "every article opens up 20 more things that I have questions about it. This is just how how I spend my day, or my nights when I'm done working." Though Amodio rings the buzzer fast, some feel he takes a beat before answering. He confirmed this is a strategy, "Yes. I'm a big believer in measure twice, cut once. I'm very worried that I'm going to know it, or I'm going to think I know it, and then say it. And if I just took one extra second to pause and doublecheck my work, I would have the correct answer. So it's just out of an abundance of caution. I'm not going to let hastiness turn into sloppiness."
For points, Amodio is not afraid to make large bets. It makes some viewers nervous, but Amodio assures, "I never endanger the game." He went on, "The No. 1 priority for me is being able to play the next day. So I never want to make a bet just looking for more money in a way that would risk the outcome of the game. That being said, in general, I know more than half of, for example, the Final ('Jeopardy!' answers). In a gambling setting, if you have a better than 50% chance, it makes sense to put all your marbles in there and in the end, in the long run, it'll work out."
How far do you think Amodio will go?